Estimated read time: 3-4 minutes
This archived news story is available only for your personal, non-commercial use. Information in the story may be outdated or superseded by additional information. Reading or replaying the story in its archived form does not constitute a republication of the story.
HERRIMAN — Utah's professional rugby side is making a change at the top.
The Utah Warriors announced Tuesday the firing of head coach Alf Daniels, or at least that his contract will not be renewed for the 2020 season, according to a team release.
In addition, forwards coach Stevie Scott will not return to the team next year. The Scotland native had already returned to his homeland, where his family lived for the past year as Scott worked in Utah.
Backs coach James Semple, a player-coach, will remain with the team.
"It has been an honor to serve as head coach for the Utah Warriors rugby team in their opening two seasons, and I thank the Warriors for giving me this opportunity," Daniels said in a statement. "The players, management, staff and I have worked hard to build the foundation for what I hope will lead to greater success for this club in future years. I have been so blessed to make many new friends here in Utah and across (Major League Rugby). The Utah fans and rugby community have been outstanding supporters of this club, and I think them and everyone that has helped me to make this a great experience for my wife and I."
A search for the club's next head coach, as well as a newly-created director of rugby position will begin immediately, according to Warriors general manager Kimball Kjar.
Daniels finishes with a 5-19-2 record in two years, including a 2-12-2 mark in 2019. That would've been the worst in the nine-team MLR in Year 2, were it not for winless Austin Elite (0-16).
His club narrowly squeezed into Major League Rugby's inaugural championship series playoffs a year ago, but were downed in the first round.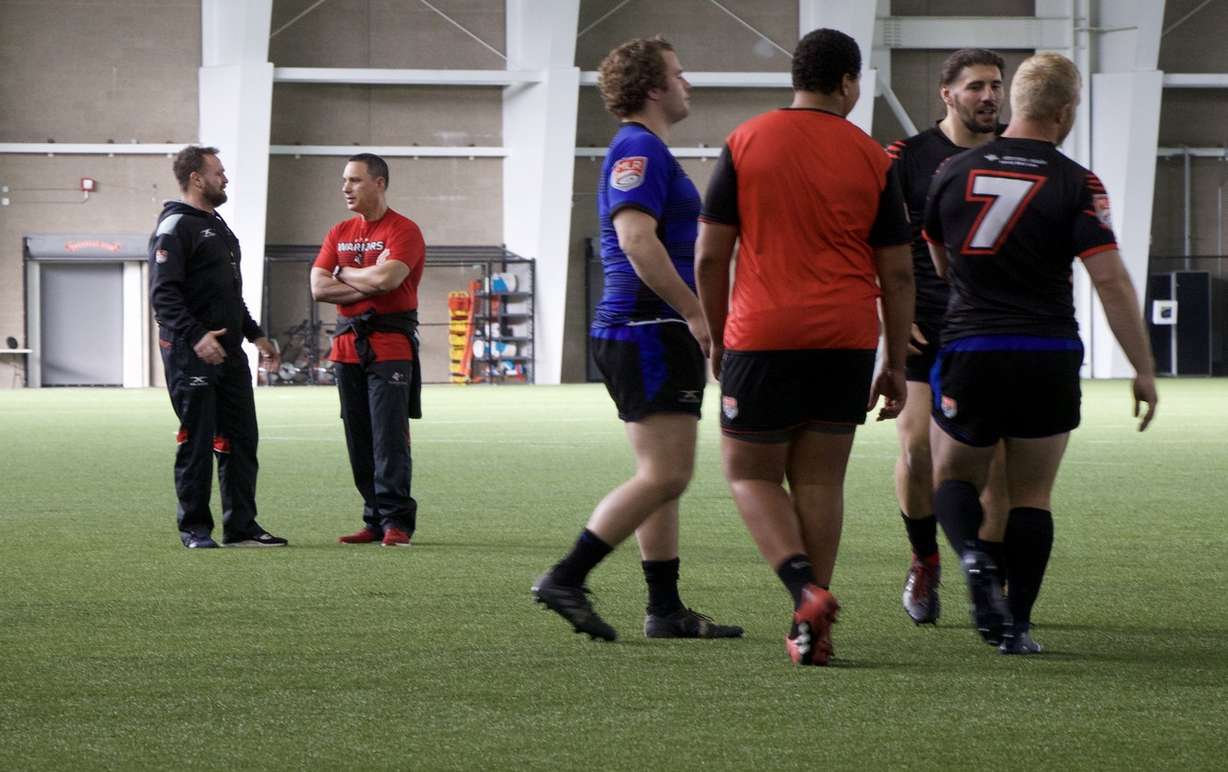 By late in the season, Utah was out of contention for one of four playoff spots in the second season. Next year, the playoffs will expand to six teams — three each from the eastern and western conference — as the league expands to 12 teams with new markets in Atlanta, Boston and Washington D.C.
That growth helped spark the need for change, said Kjar, a former BYU rugby player and assistant coach.
"With the MLR growing at the pace that it is, it's important for us to push our abilities to not only keep up but to eventually and consistently outpace our competition in all areas, on and off the field," Kjar said. "As such, strategically, it's important for the team to bring in a new driver of our team culture and the overall management of player personnel and the coaching staff."
Daniels, a native of New Zealand, played competitive rugby until he was 37 years old and spent nearly three decades involved in coaching. He primarily coached with his native country's Waikato youth program, including leading a U-19 national championship in 2016.
In his time in the United States, Daniels briefly coached at Penn State in 2014 and also spent time with Larry Gelwix in helping lead Highland rugby to the youth rugby national championship in 2011.
×
Photos
Related stories
Most recent Sports stories