Estimated read time: 3-4 minutes
This archived news story is available only for your personal, non-commercial use. Information in the story may be outdated or superseded by additional information. Reading or replaying the story in its archived form does not constitute a republication of the story.
SALT LAKE CITY — Here are 10 stories you may have missed over the weekend. As always, click on the headline to read the full story.
1. Anti-gun violence group rallies in Utah for solutions to deadly shootings
About 100 people, many sporting bright orange, came together in Salt Lake City Saturday afternoon to remember those killed and injured by gun violence and encourage tougher laws to prevent such deaths.
2. Police arrest 3 in connection with Kearns homicide
Three people were arrested Saturday in connection with a Wednesday shooting that left one man dead and another man injured, police said.
3. Kroger recalls some berries over possible Hepatitis A contamination
Federal officials are warning consumers to avoid certain brands of frozen berries sold at Kroger and other grocery stores over fears of Hepatitis A virus contamination.
4. Salt Lake City mayor's race 2019: Here's everyone who's officially running
Though campaigning began long ago, the official makeup of the Salt Lake City mayor's race is now final.
5. Attempt at Great Salt Lake to break float record falls short
Utah park officials invited people to a beach on the lake's south end Saturday in an attempt to set the world record for the largest number of people floating together, unassisted, in a line at one time. The lake's high salinity makes it easy to float on the water.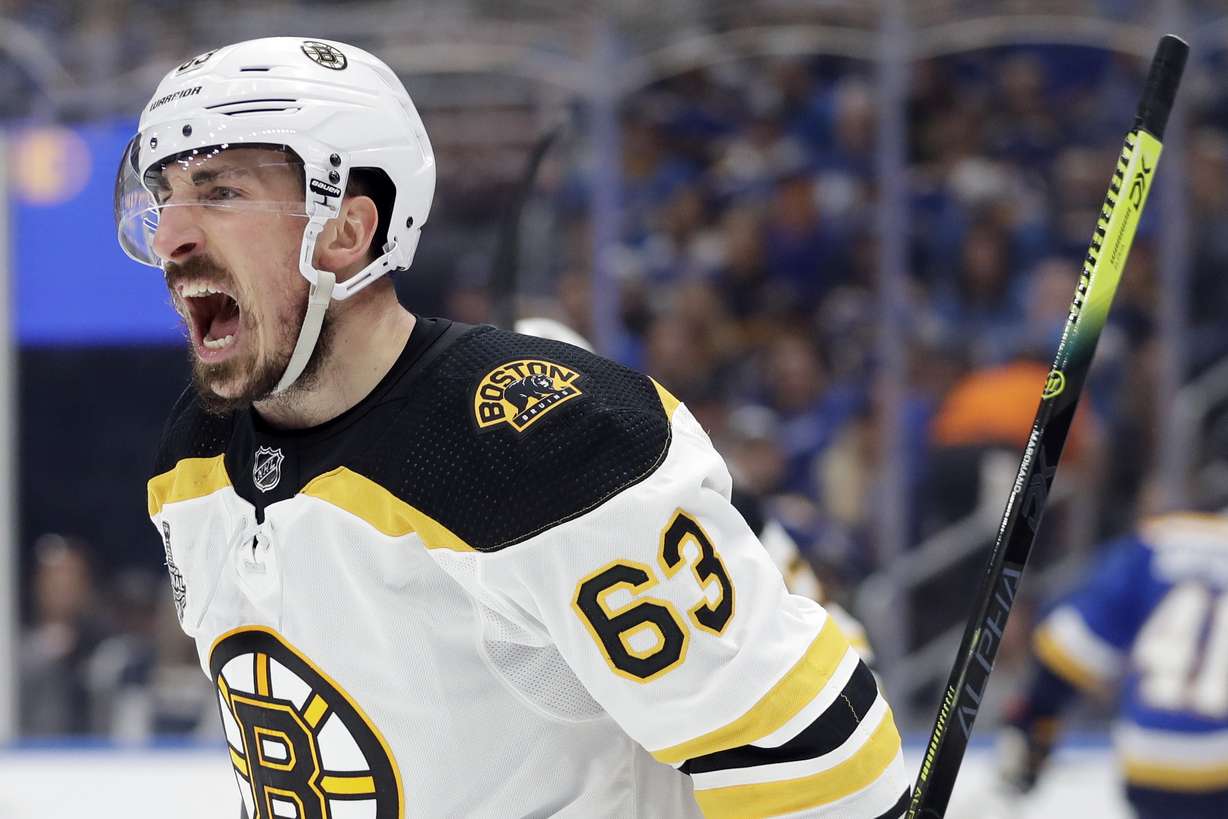 Sports
1. Bruins force Stanley Cup Game 7 with 5-1 win over Blues
Rask made 28 saves, Marchand had a goal and an assist, and the Bruins beat the St. Louis Blues 5-1 on Sunday night to even the bruising, physical final at three games apiece.
2. Jazz bring in more 1st-round prospects as draft draws closer
It was another busy day at Zion's Bank Basketball Center as the Utah Jazz continue to do the groundwork for the 2019 NBA Draft. And with just a dozen days remaining until draft night, things are beginning to come into focus.
3. World Cup Royal Roundup: Corsie's Scotland falls to rival England in WWC debut
Six Royals will feature for their respective international squads over the next month, including three from the United States.
4. BYU women add 4 more All-Americans to cap NCAA track and field championships
Brenna Porter, Erica Birk-Jarvis, Whittni Orton and Anna Camp all earned All-American status to lift the BYU women's track and field team to a 25th-place finish at the NCAA national meet Saturday in Austin, Texas.
5. Former All-Star Matt Harvey struggles in Salt Lake City rehab start
Los Angeles Angels pitcher and former MLB All-Star Matt Harvey struggled in his rehab start for the Salt Lake Bees against Round Rock, surrendering 8 runs on 8 hits in 2 2/3 innings at Smith's Ballpark.
×
Most recent Utah stories