Estimated read time: 2-3 minutes
This archived news story is available only for your personal, non-commercial use. Information in the story may be outdated or superseded by additional information. Reading or replaying the story in its archived form does not constitute a republication of the story.
SALT LAKE CITY — One of the unique fixtures of downtown Salt Lake City is closing its doors months earlier than a deadline the owner was given to move out a historic Main Street building.
The Eborn Books Superstore, which has occupied space in the David Keith Building since 2012, will officially close June 29, owner Bret Eborn said. The announcement comes weeks after his and several other businesses that own space in the building — aside from Keys on Main — were told they have to move out of the building by the end of 2019.
The building's owner plans to renovate it and then transition those units for restaurants and bars, Eborn said.
According to its website, Eborn Books has more than 500,000 "new, used, rare and out-of-print books" in total. Many are in the Salt Lake City store. With its large inventory of books and other moving logistics, Eborn said it made more sense to move out during summer instead of risk moving during poor December weather.
"We have a huge move ahead of us because we have just so many books," Eborn said. "We're on three levels and we just have a ton of books, so we don't want to move it during the winter."
To help ease the inventory, books under $50 were marked at prices 20 to 30 percent off. The company plans to start making those books 50 percent off through the end of June. The company will move out the remaining books in July and August to a warehouse they have and sell those books online. In fact, Eborn said the move does open the opportunity to increase online sales, which is a direction they've been headed in.
However, it's not the same as the superstore.
"So sorry you have to move from that awesome store," one person commented on social media after the closing date was announced. "Hope you find a location that is just as fun to explore!"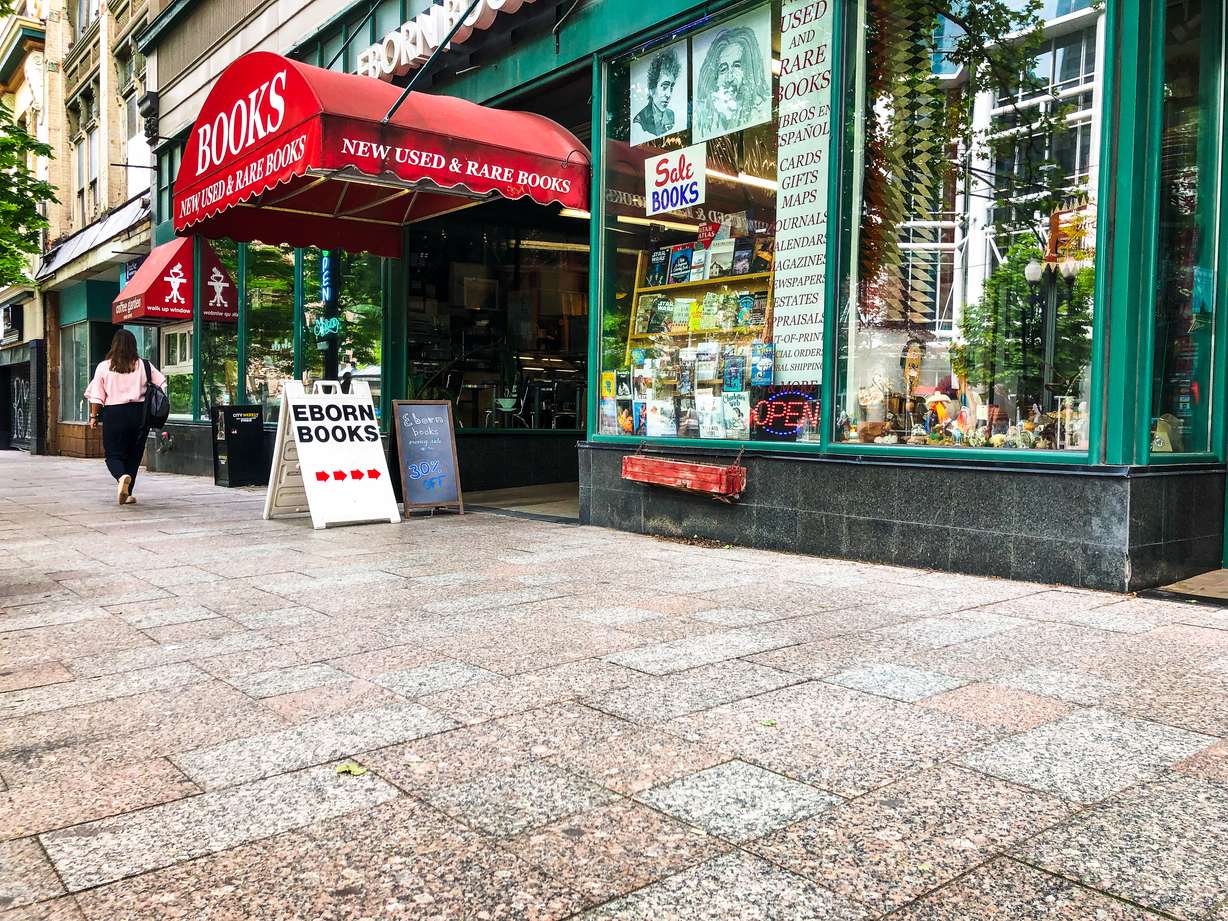 In an age where physical bookstores are dying, the store has drawn in fans not just from Utah, but those visiting from elsewhere in the world.
"Where we get the most comments every day is the people staying at the hotels down here. People from out of state and out of the country are constantly telling us how wonderful it is Salt Lake has this, because they don't have it in their town anymore," Eborn said. "So there's a lot of unhappy people, but I always say, 'Hey, it's their building and they can do what they want with it.'"
Eborn Books, which opened in 1983, will still have locations Provo, Ogden, Layton and Nauvoo, Illinois. It's too early to tell if a new Salt Lake City location will open anytime soon.
"We're going to be fine," Eborn said. "The sad part is we won't have a store quite like this downtown probably ever again."
×
Photos
Most recent Utah stories