Estimated read time: 6-7 minutes
This archived news story is available only for your personal, non-commercial use. Information in the story may be outdated or superseded by additional information. Reading or replaying the story in its archived form does not constitute a republication of the story.
SALT LAKE CITY — A tiny home sits partially constructed in the corner of a parking lot of an architectural firm near Foothill Boulevard and Parleys Way in Salt Lake.
A handful of architects from the firm are out in hardhats, spreading weatherproof material on a wooden frame with plastic tools and rollers.
They've put their skills to work and are building a tiny home — 125 square feet — to offer shelter and connection to an unhoused person a few states away.
Architectural Nexus has partnered with a Seattle-based group that wants to use community connections to eradicate homelessness, one smile, one homemade lasagna, one car ride, and one tiny home at a time.
"We believe the success in the project is creating friendships and creating support systems," Jenn LaFreniere, co-founder of The Block Project, said.
With The Block Project, leaders at Architectural Nexus saw a way to engage architects in a community investment while helping them sharpen their skills by constructing the tiny home. Architects who help with construction bring new insights to their future architectural designs and become better at their craft, architect Jeff Tuft explained.
The Utah-based architects are also eager to go on this service journey with a project that will foster deep connections.
"You create housing projects for people that are homeless, and you continue to isolate them amongst people that are in the same situation," Tuft said.
The Block Project, on the other hand, wants to "break down this huge monolithic crisis," by encouraging people to engage with those experiencing homelessness in their community, one by one.
The program
The Block Project's founders leverage their background as architects in designing 125-square-foot, self-sustaining homes. Their aim is to place a tiny home on every city block in Seattle, with the ultimate goal of connecting the unhoused to those in their community.
When people are in groups, they say, it's easier to define them as "other." One-on-one, however, allows for friendship, bonding and relationships.
The project started in 2010 when architect Rex Hohlbein began having coffee and chatting with those experiencing homelessness in his community. He shared black-and-white photos of those people through a Facebook page to help others see the beauty he'd uncovered, and ultimately, Facing Homelessness, a nonprofit that connects those who are unhoused with the community and resources, came to life.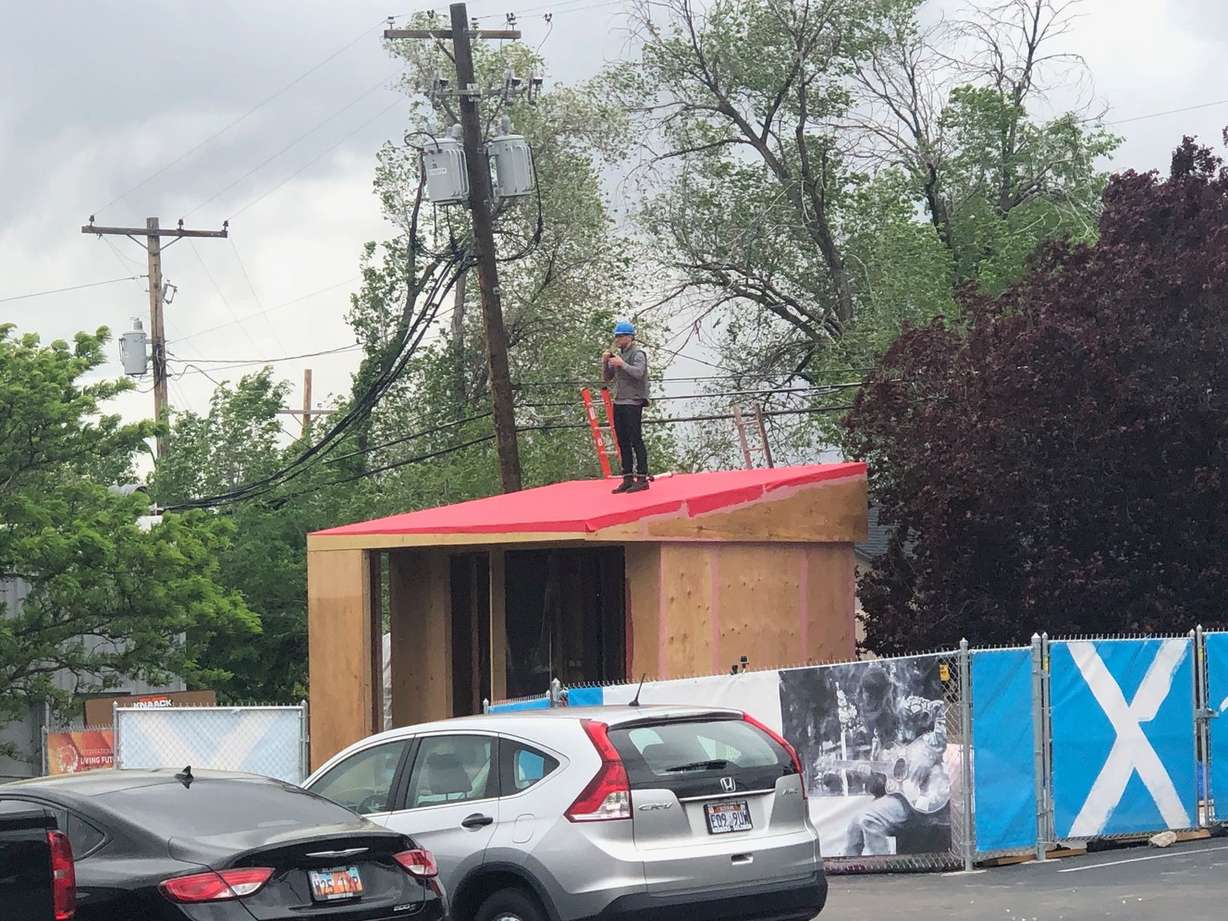 In 2016, Hohlbein combined forces with his daughter, LaFreniere, to enlist the community in combatting homelessness through the power of connection with The Block Project. BLOCK Architects handles design, permitting and manages construction of these homes and Facing Homelessness engages the community.
They screen hosts and residents for compatibility, and encourage each neighborhood to rally with support.
Host families offer space, friendship, and the occasional lasagna dish or ride to the doctor. Residents work with a caseworker and can stay in the tiny home as long as they need.
Where Salt Lake comes in
While Architectural Nexus does not plan on exclusively working to eradicate homelessness through its charitable work, the firm sees value in working on this specific project with a group that shares many of their environmental and charitable aims.
Not only are the architects putting their skills to use, they're also engaging in the challenge of creating a structure that meets Living Building requirements, which require the most rigorous green building challenge requirements out there: off-grid living, onsite water treatment and clean materials sourced close to home. There are only 20 or so of these buildings in the world. Architectural Nexus's headquarters in Sacramento is one. This tiny home will be another. And The Block Project aims to have all its tiny homes also be Living homes.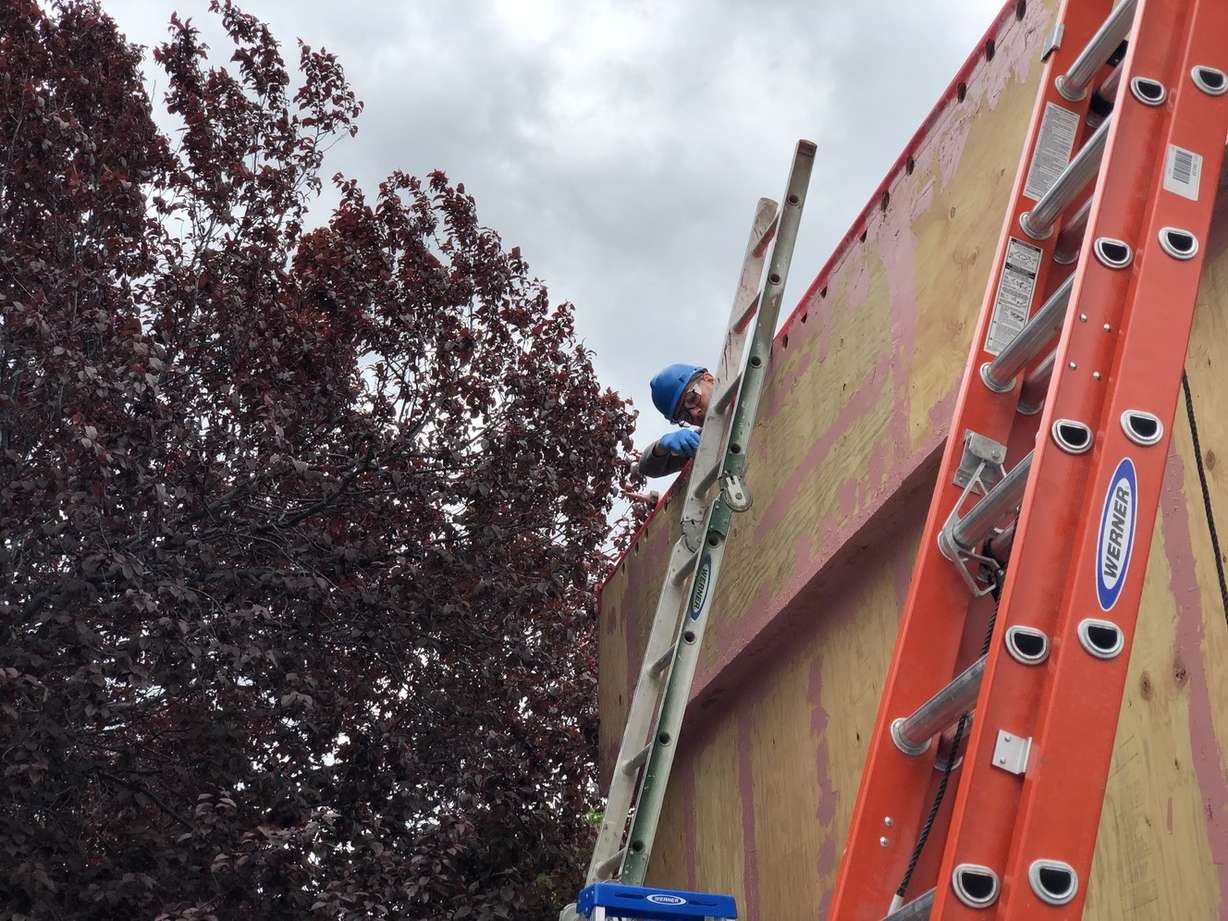 Each building gives back more to the environment than it takes, which creators of the challenge compare to a flower. And each flower is successful because of where it's planted, they say.
The same could be said of those who are part of The Block Project: They are thriving because of where, and near whom, they've been planted.
Three people have been housed already in the Seattle project, with another waiting in the wings. Six more are on the way and there are more than 130 people are on a waiting list — all that without The Block Project soliciting help.
When asked if there has been any pushback from those in hosting neighborhoods who may be opposed, La Freniere said, "amazingly, we haven't run into that."
This is likely in part because neighbors are included in the screening process and hosts and residents go through a 4-to-6-week two-way vetting process, which includes coffee dates.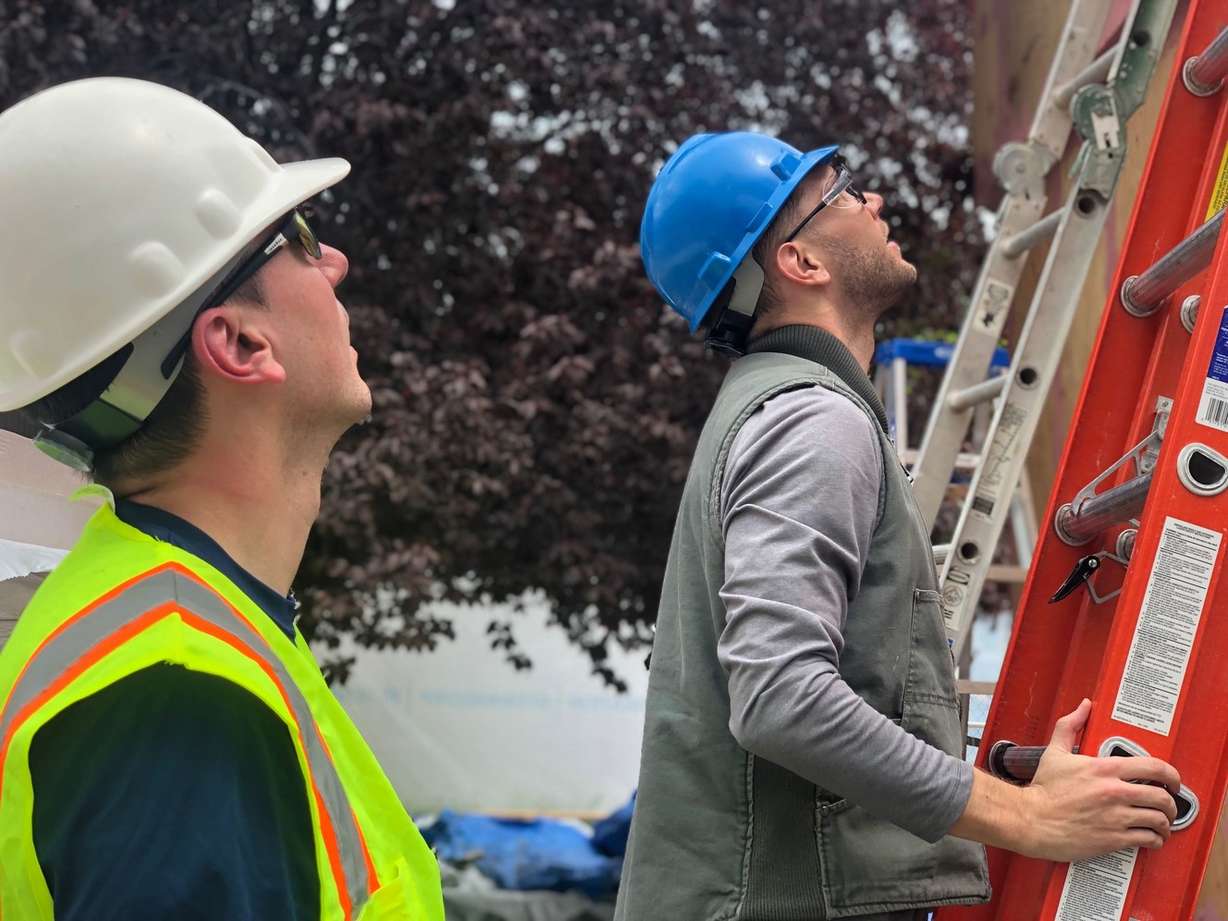 One host wrote about her resident, Robert, a man in his 70s who carries with him dry socks to give to those in need, and who expresses his gratitude when he catches a cold because he has warm soup made for him by his hosts and a warm space to stay.
"I am reminded, as I often am when talking to Robert, of daily comforts I take for granted: A roof over my head, dry socks, drinking hot tea when I'm sick. I am reminded of the importance of having a place to be warm and dry, to relax, to be comfortable — a place just to be," writes host Kim Sherman in TrimTab.
The Block Project seeks to remind those in the community of the power of "saying hello to someone and sharing a piece of kindness," said Bene Bicaba, programs manager for The Block Project.
Zoning in Salt Lake
When the tiny home is complete, likely in late summer or early fall, it will be shipped from Salt Lake City out to Seattle.
So could something like this work in Salt Lake City?
The city is now zoned for accessory dwelling units on the same lot as a single-family home under certain conditions, which would allow for a tiny home on site.
However, to be sustainable in Salt Lake City, these homes would need to be built in a way that's feasible and makes money for the person living in the single-family home.
"It's not a cheap construction project," said Preston Cochrane, Shelter the Homeless executive director.
No organizations quite like Block Architects and Facing Homelessness are in place at this point to get something like The Block Project started. However, the city and agencies are already doing a lot to connect those experiencing homelessness with shelter:
Resource centers are being built to house those experiencing homelessness to have medical and other resources on-site.
Family Promise offers shelter in church or other units, and pairs the unhoused with caseworkers through their journey into housing.
Zoning for dorm-style or single-room occupancy, housing could also potentially expand and is being considered as another way to fight unaffordable housing and prevent homelessness in the state. "I think there really needs to be a menu of options," Cochrane said.
The reality is each person is "a couple of missing paychecks or a broken relationship away" from experiencing homelessness, according to Brian Cassil, principal and director of communications at Architectural Nexus. And since "homelessness is a community problem," he said, it's a cause worth investing in.
×
Photos
Related links
Related stories
Most recent Utah stories