Estimated read time: 2-3 minutes
This archived news story is available only for your personal, non-commercial use. Information in the story may be outdated or superseded by additional information. Reading or replaying the story in its archived form does not constitute a republication of the story.
SALT LAKE CITY — It may be the most anticipated day of every high school senior's year — graduation day. A culmination of years of hard work and, for a small group of graduates, unique challenges.
"I honestly expected to be a dropout," said Hannah Rivas, who was born without eardrums or ear canals. "The mainstream school I went to was really difficult and I wanted to give up often."
Hannah is one of hundreds of students across the state who benefit from the Utah Schools for the Deaf and the Blind, which boasts the number one graduation rate in the country for students who are deaf.
"Graduations at USDB are kind of special. They're different," superintendent Joel Coleman said.
The 10 graduates from across the state took center stage at Jean Massieu School of the Deaf in South Salt Lake. Each is deaf, hard of hearing, blind or visually impaired. It's the journey that each took to get to this point that made Thursday all the more special.
"There was a time she said to me that she would rather be dead than deaf," Hannah's mother Shelly Wooley remembers, "which is pretty devastating for a mom to hear."
Now Hannah's mother couldn't be more proud of the bullying and opposition that her daughter has overcome.
"To see her come to where she is now from there is pretty phenomenal," Wooley said.
Former graduate Burgon Jensen was the inspirational speaker at the ceremony. She is both deaf and blind. She challenged the graduates to remove the word "can't" from their vocabulary, finishing her speech with the question, "which path will you take?"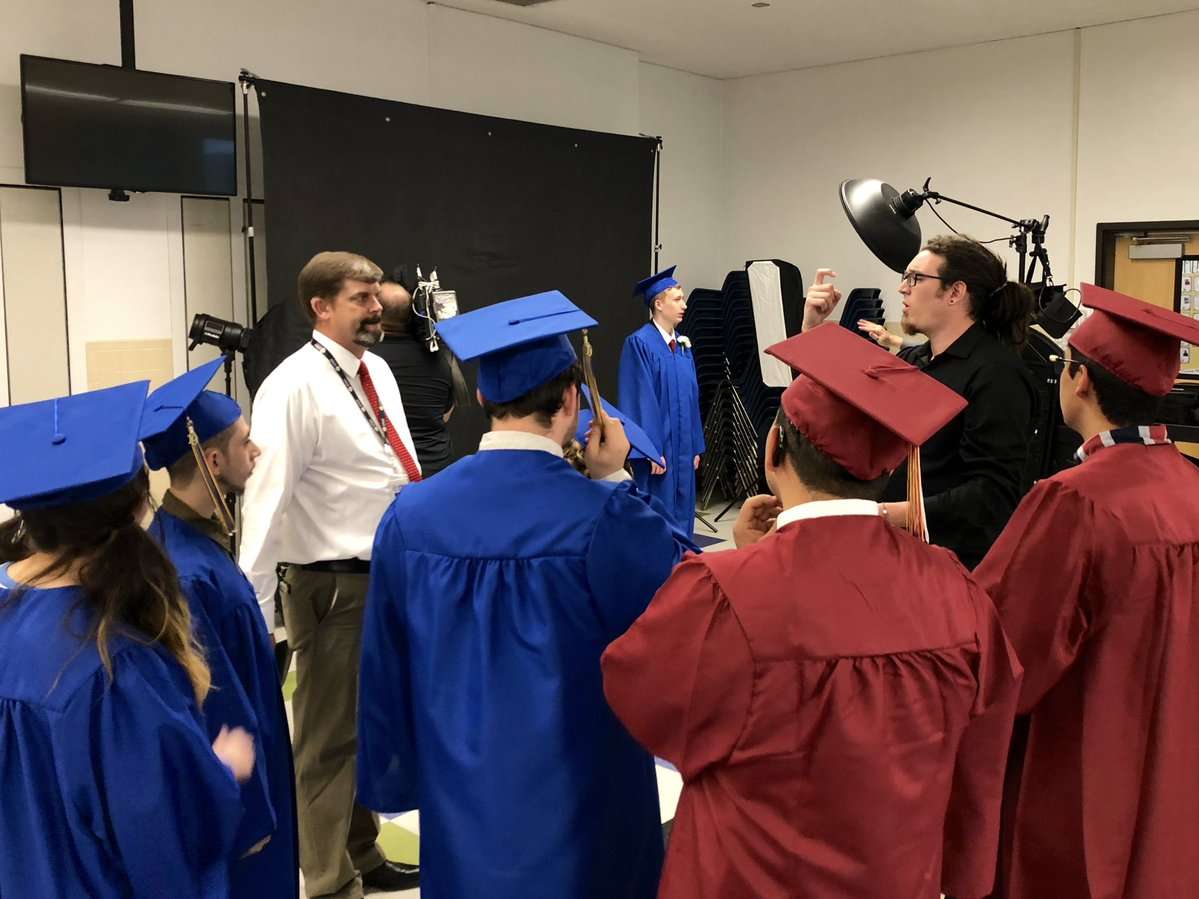 Each graduate then had the opportunity to say a few words on stage before receiving his or her diploma.
"They didn't let me give up and didn't let me dropout," Hannah said of her support group at school.
Another graduate, who was born with no hearing in his right ear, attends both Skyline High School and Jean Massieu School of the Deaf.
"I really just wanted to be here and wanted to graduate from here," he said.
No doubt the journey has been unique, lonely and challenging for these graduates, but as with all high school graduations, it's the short journey across the stage that can help make it all worthwhile.
×
Related stories
Most recent Utah stories