Estimated read time: 3-4 minutes
This archived news story is available only for your personal, non-commercial use. Information in the story may be outdated or superseded by additional information. Reading or replaying the story in its archived form does not constitute a republication of the story.
DRAPER — The Loveland Living Planet Aquarium recently received accreditation by the Association of Zoos and Aquariums, an honor only given to zoos and aquariums meeting the highest standards of animal care, species conservation, guest experience and education programs.
This was the first time the aquarium applied for AZA accreditation, and it now joins the Hogle Zoo and Tracy Aviary as accredited institutions in Utah.
The aquarium, located in Draper, is among the largest in the nation. It is home to more than 4,000 animals in six distinct habitats.
"Less than 10 percent of animal exhibitors registered with USDA have achieved AZA-accreditation, so Loveland Living Planet Aquarium is truly a leader in the profession," said AZA President and CEO Dan Ashe. "AZA accreditation signifies Loveland Living Planet Aquarium's active role in protecting our world's wild animals and wild places while providing exemplary animal care and meaningful guest experiences."
Achieving this level of accreditation wasn't a simple process. After submitting a written application, inspectors from the AZA Accreditation Commission spent three days on-site, evaluating everything from the clouded leopard exhibit to the process for admitting guests at the front desk.
The inspectors commended many things in their report, including the aquarium's education outreach program, botanical collection, cleanliness and staff professionalism.
Steve Vogel, director of zoological operations, said the aquarium didn't actually change any of its existing standards leading up to the application. Instead, it put immense effort into improving its documentation and getting everyone on the same page.
"This accreditation literally is a measurement of the standards that we set," said Vogel. "It puts us in a position where other institutions understand the level we maintain, making it easier to get animals. It makes it easier to get permitting. And there's a ton of permitting that goes into almost every exhibit."
Improved access to animals through AZA accreditation is crucial for the aquarium's mission because it partners with zoos and aquariums nationwide to ensure the survival of threatened and endangered animals through various Species Survival Plan® Programs.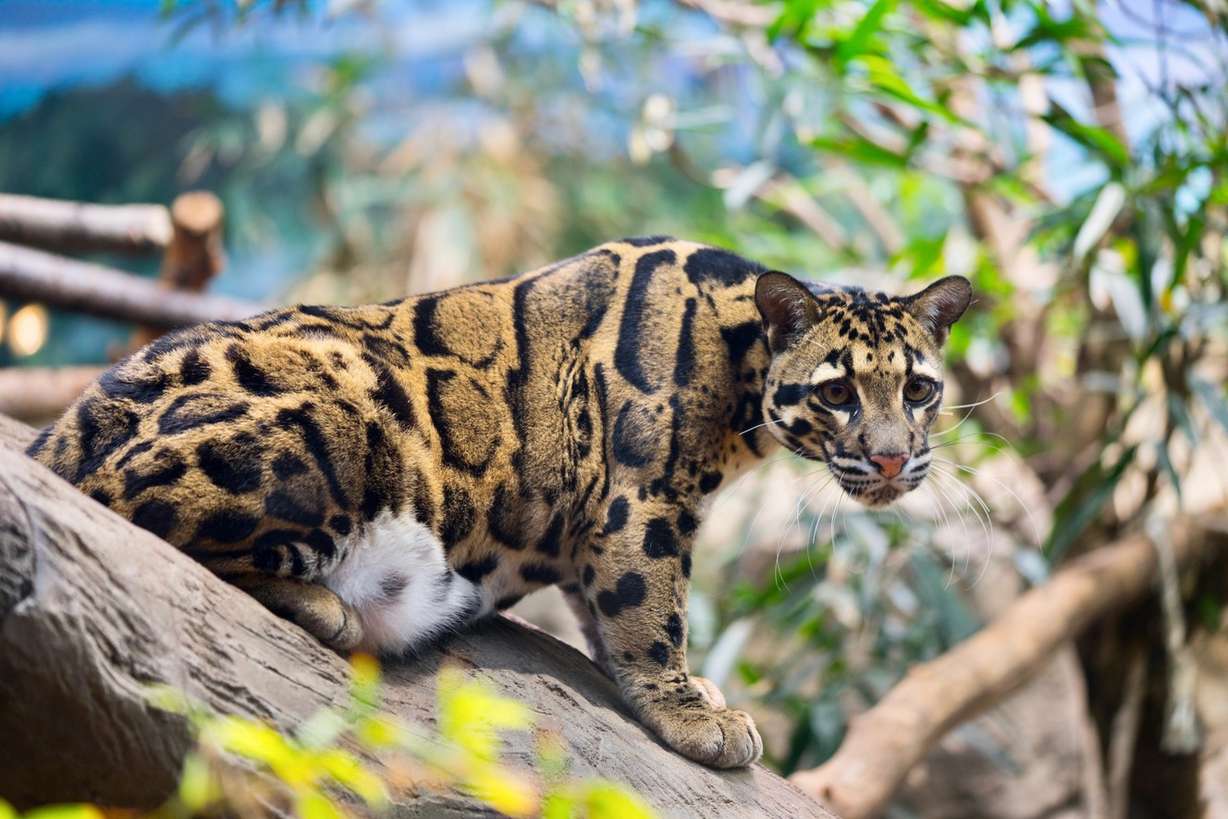 "These plans focus on animals who are threatened or endangered in their home habitat," explained Heather Doggett, the aquarium's chief operations officer. "A group of professionals, made up of our colleagues around the country, look and see what the very best genetic viability is for the species long term. For animals in our care, that matters for the health of the population, but there's also correlation for animals in their home habitats. And for some species, there are reintroduction programs."
If you visit the aquarium, keep an eye out for some of its special SSP animals. These include Linnaeus's two-toed sloths, North American river otters, red-crested cardinals, zebra sharks, big-belly seahorses, blue-grey tanagers, chestnut-mandibled toucans, Cuban rock iguanas and keel-billed toucans.
---
×
Photos
Most recent Outdoors stories