Estimated read time: 1-2 minutes
This archived news story is available only for your personal, non-commercial use. Information in the story may be outdated or superseded by additional information. Reading or replaying the story in its archived form does not constitute a republication of the story.
EAGLE MOUNTAIN – The Utah Department of Transportation on Tuesday installed new high-tech wildlife crossing signs to help reduce the number of collisions in Utah County.
Crews were out along state Route 73 putting up the signs along a 1-mile stretch of road where several deer have been killed after colliding with vehicles.
The collisions have been a cost to drivers as well.
"Over the last four years, they said 100 deer collisions have been reported," said Leslie Beck, with UDOT's Saratoga Springs division. "Since Easter, I know there's been probably 14 deer hit."
Beck said she felt the area needed attention — and fast — especially after several of those deer killed were mothers with babies.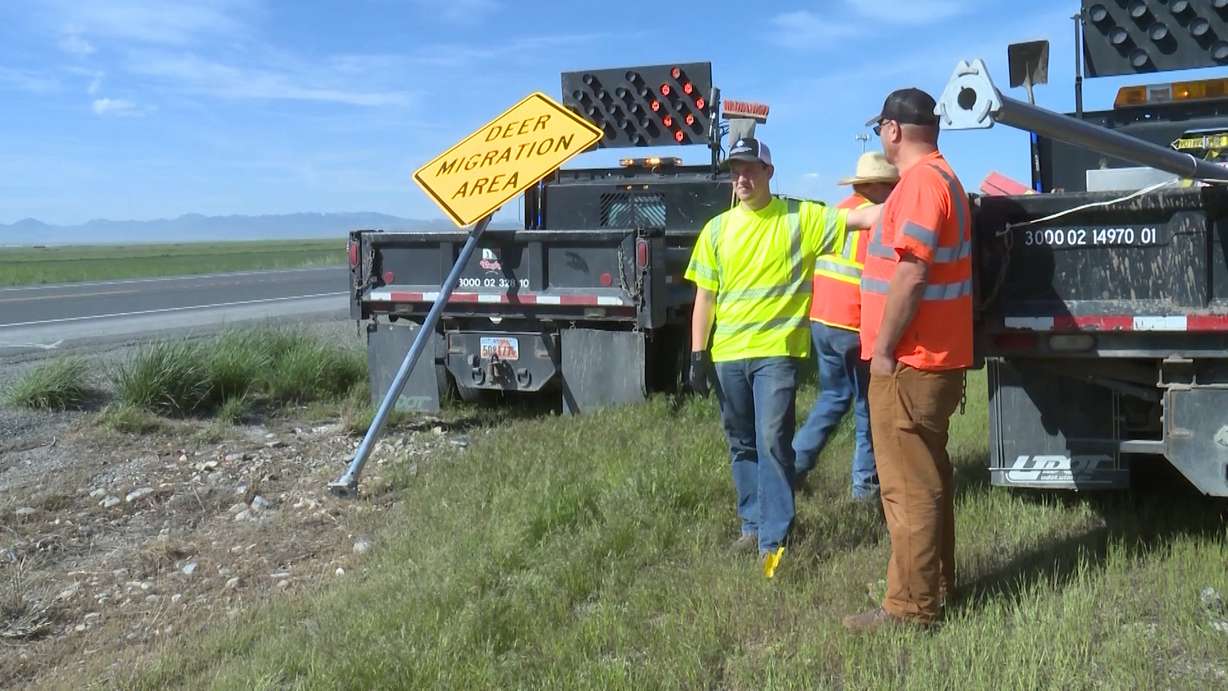 Officials with UDOT learned about radar-equipped signs for detecting wildlife in November. The signs detect when deer and other animals are in the area and begin flashing to alert drivers.
Now drivers going along the highway will first see "Deer Migration Area" signs then the radar detecting signs flashing if wildlife is in the area. It's a win-win situation for both wildlife and drivers.
The radar signs are also more cost-effective than wildlife bridges and underpasses, which can range millions of dollars.
"It's around $7,200 to $7,500 (per sign), which is a lot cheaper than a bridge or underpass," Beck said.
She said the signs are movable as well. So if the area grows, they can be placed elsewhere.
UDOT said if the signs help minimize the number of wildlife collisions in this area, more will be placed throughout the state.
×
Photos
Most recent Utah stories