Estimated read time: 5-6 minutes
This archived news story is available only for your personal, non-commercial use. Information in the story may be outdated or superseded by additional information. Reading or replaying the story in its archived form does not constitute a republication of the story.
SALT LAKE CITY — Springtime in Utah brings a lot of things with it: Birds chirping, flowers blooming, and for those of us driving the roads each day, potholes — a lot of them.
After an ice-filled, snow packed winter, the freezing, thawing and snowplows have certainly left some deep scars on our roads. Some of those potholes are so deep, once you hit them, there is instantaneous damage to your vehicle.
Sometimes you get lucky and steer clear; but if you don't, the sheer sound alone is an obvious sign the damage is going to cost you.
Pothole frustration
Amanda Furuya became the victim of a pothole at 3500 S. 5300 West in West Valley City in February. The damage to her car wasn't cheap. She had a flat tire, bent rim and the alignment got messed up.
"It ended up costing me $722 to get it fixed," Furuya said. "The wheel started jerking. I couldn't drive straight."
Online social media posts show she's not the only one to hit this pothole. As one other victim put it, it was "the size of Texas."
The KSL Investigators found pictures and commentary by another victim the very same day that claimed "at least 8-10 people" also took the unfortunate deep dive along 3500 South in West Valley.
"Anybody who's had their vehicle damaged on this road should be reimbursed," Furuya said. "I mean, there's got to be something the state can do."
So Amanda did something pothole victims have been doing for years — she filed a claim with the state, hoping the Utah Department of Transportation would take some responsibility for the damage. But they didn't take any responsibility.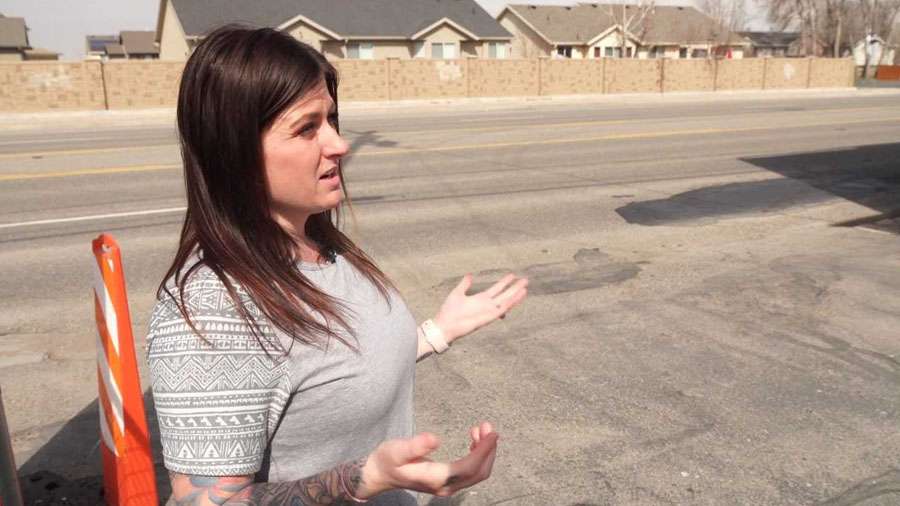 Her official rejection letter read in part: "UDOT is not required to maintain the roads in perfect condition, free of potholes at all times … (and) not responsible for every bodily injury claim or automobile physical damage claim that occurs on its roads."
Digging through claims
So is UDOT ever held accountable? Through a public records request, the KSL Investigators discovered in the past five years, only two percent of pothole claims to the state were ever paid out; that's seven out of 318 requests.
From least expensive to most expensive, the payouts are as follows:
$322.74
$375
$450
$669.53
$1,507.42
$7,270.03
$131,231.50
The KSL Investigators did some digging to find out more about the three largest payouts.
In 2017, a pothole claim that damaged a vehicle but didn't cause any injuries cost the state $1,507.42. In May of 2014, a single car accident on I-70 left four people dead and four people injured.
Utah Highway Patrol and court records show the driver of the van hit a pothole and rolled multiple times. The driver later pleaded guilty to negligent homicide for carrying more passengers than available seatbelts. The state paid out $7,270.03 as a result.
A year later, in June 2015, a motorcyclist and his wife were thrown from their bike in Ogden Canyon after slamming into a hole in the road. The injuries were serious and the case is still in the courts.
In that case, the state wrote a check for $131,231.50.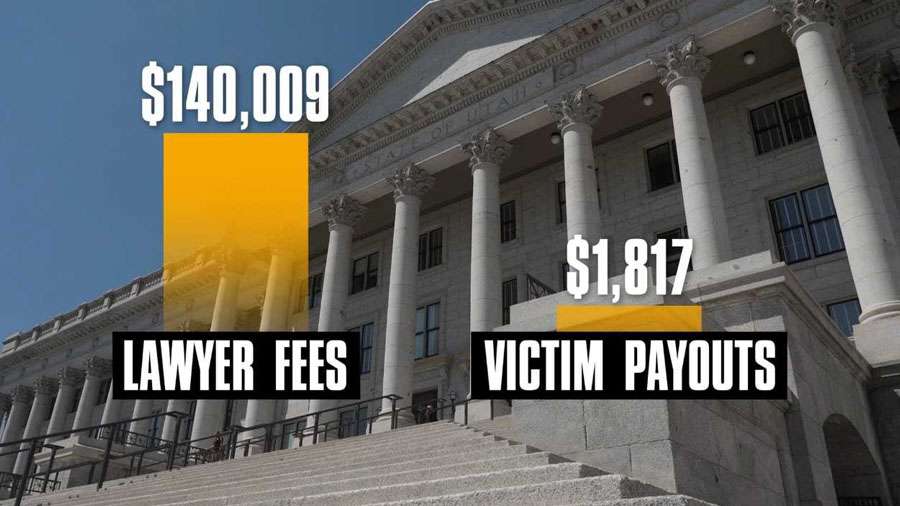 But not a penny of those top three payouts went to the victims of the pothole accidents. The money actually paid for the state's legal fees; that means out of the seven claims approved, the state spent more money trying to fight the victim payouts than paying the victim payouts.
KSL later received information from the state that was not in the original parameters of the public records request. On April 11 and 12, three pothole claims were granted with a combined total of nearly $2,000 because it was determined UDOT did not fix the potholes in a timely matter. Those were the first claims paid out since May 2018.
Before anyone gets upset at the state for not paying out these claims, it's the taxpayer that ultimately pays the claims; and there is a process in shelling out that money.
Process for payment
"It's impossible for UDOT to know where every single pothole is," said Marilee Richins, the deputy director of Utah's Department of Administrative Services. "So when somebody files a claim they've hit a pothole, the very first thing we're going to do is — do we have record that UDOT knew about it?"
Simply put, if UDOT doesn't know there's a pothole, they can't fix it and the claim is often denied. But when they are aware, Richins said UDOT needs to fix it or pay up.
"A reasonable amount of time would probably be three or four days," Richins said.
After searching state records, the KSL Investigators discovered a report of the exact same pothole in Furuya's case that caused damage to another car 24 days before Amanda hit it — not the reasonable three to four day window to patch it mentioned by the state. So how in the world did her claim get denied?
"It looks like it's the same pothole and it's been a month," Richins said. "That wasn't the case. It was fixed once."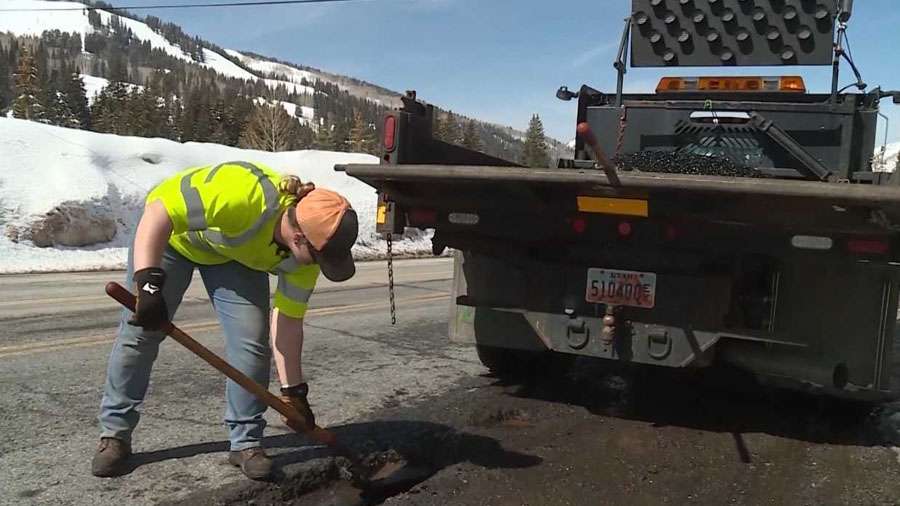 Records show it was patched up the same night of the original claim; and that's the thing about patch jobs, they don't always last. In the three and a half weeks to follow, that road had eight more days of snow and eight more days of road-scraping plows. Somewhere in that timeline, the patch stopped patching and the pothole opened up.
Furuya's claim was the first they heard of the pothole reappearing in that spot since it was originally fixed. The state treated it as they would any first-time claim and denied responsibility.
Richins said the state would love to help every victim of potholes pay for the damage, but it's impossible to know where every pothole is all the time. And since the state is using taxpayer dollars to pay for that damage, Richins said they can't simply pay for every claim crossing their desk.
"As the driver it makes you mad, right?" Richins asked. "But look at it from the other side as the taxpayer."
Report a pothole
It's easy to report a pothole or other traffic problems so the state can get it fixed. Visit UDOT's Click 'n Fix website.
×
Most recent Utah stories