Estimated read time: 4-5 minutes
This archived news story is available only for your personal, non-commercial use. Information in the story may be outdated or superseded by additional information. Reading or replaying the story in its archived form does not constitute a republication of the story.
SALT LAKE CITY — Are you someone who looks forward to summer every year simply for the hiking? It's no wonder, as Utah has some of the best trails in the U.S.
As you get ready for the hiking season, are you unsure of what to pack for your hiking adventures? Being adequately fed and making sure that you stay hydrated are essential in both safety and your enjoyment of hiking.
Let's start with the basics:
Pre-hike
Make sure you eat a nice meal and drink fluids before you head out on a hike. Ideally, you want to choose something lower in fat so that your stomach doesn't get upset as you start moving. Here are some breakfast ideas:
Toast with eggs and fruit
Oatmeal with walnuts and fruit
Yogurt with granola and fruit
Cereal with milk and fruit
Egg omelet with roasted potatoes
Toasted peanut butter and jelly sandwich with banana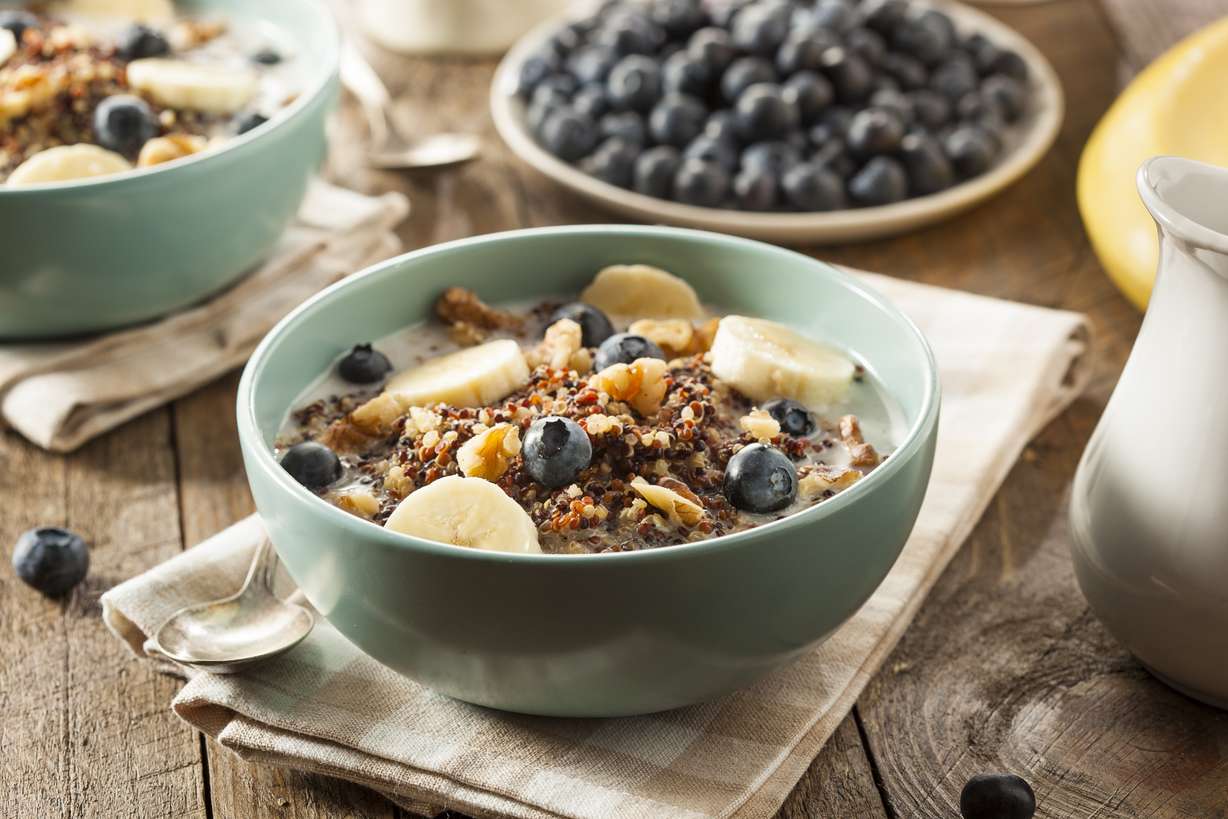 During the hike
Depending on how long and strenuous your hike is, you may consider eating something on your way up. During this time, focus mainly on foods containing carbohydrates. Carbohydrates are your body's preferred energy source during activity. Some good choices would be: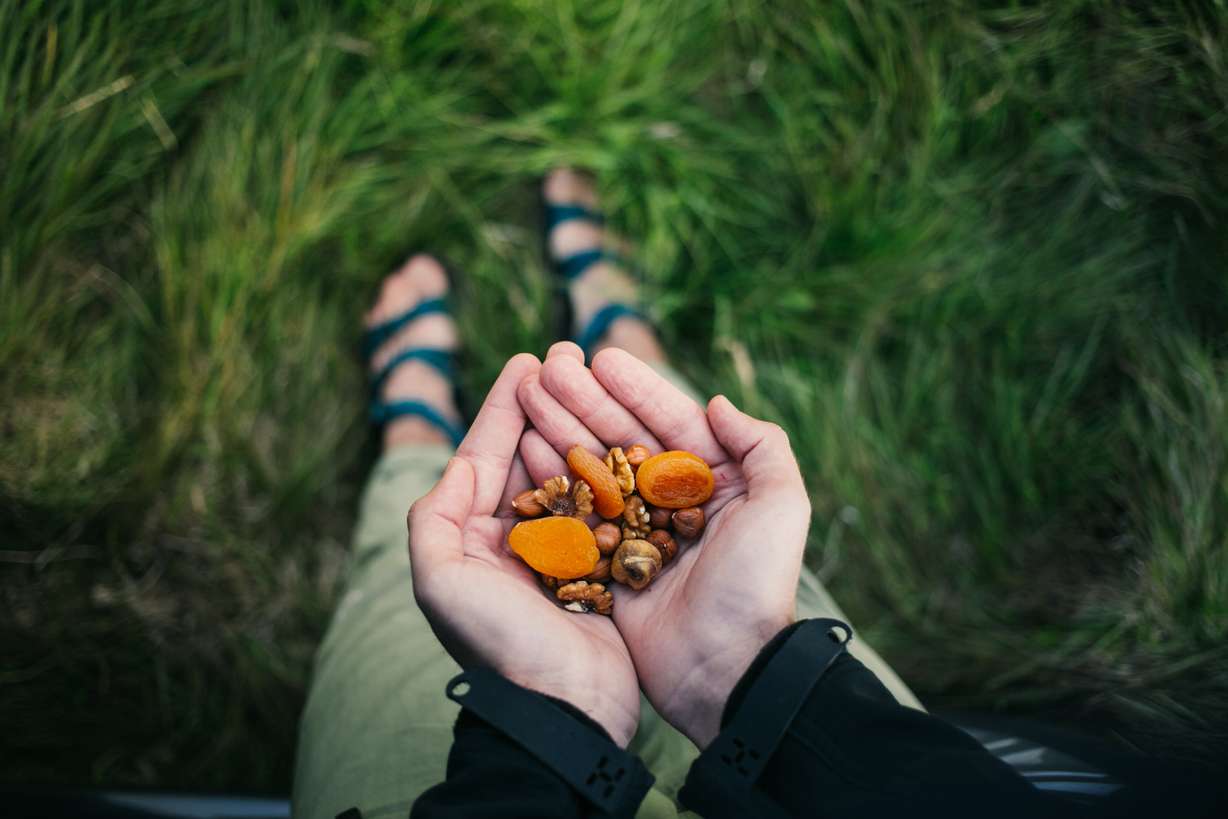 You also want to be conscious of how much water you consume on your hike. Utah is hot and at high elevation, you are at an increased risk of dehydration. Shoot for approximately 16 oz. of water per hour. Sipping your water, rather than chugging, will help your body retain water better. Keep in mind that a fluid loss of 2 percent of your total body weight will result in decreased performance, meaning it will be much more difficult to complete your hike once you're dehydrated. Combat this by making sure you bring several water bottles on your hike, or use a hydration pack.
Once you get to your destination, you may consider having another snack, and depending on how hungry you are, a meal. At this time, you want to try and choose something with combined carbohydrates and protein. If you can, pick a salty snack to help retain some of the fluid lost in sweat. Here are some ideas:
Peanut butter & jelly sandwiches
Protein bars (Rx bars, KIND, Cliff, Kashi, etc.)
Fruit
Jerky
Dehydrated fruit
Pretzels
Protein balls (this recipe is good)
Chocolate
Granola
Crackers
Cheese sticks
Trail mix
Nut butter packs (Jiff to-go, Justin's, Rx Nut Butter)
Granola bars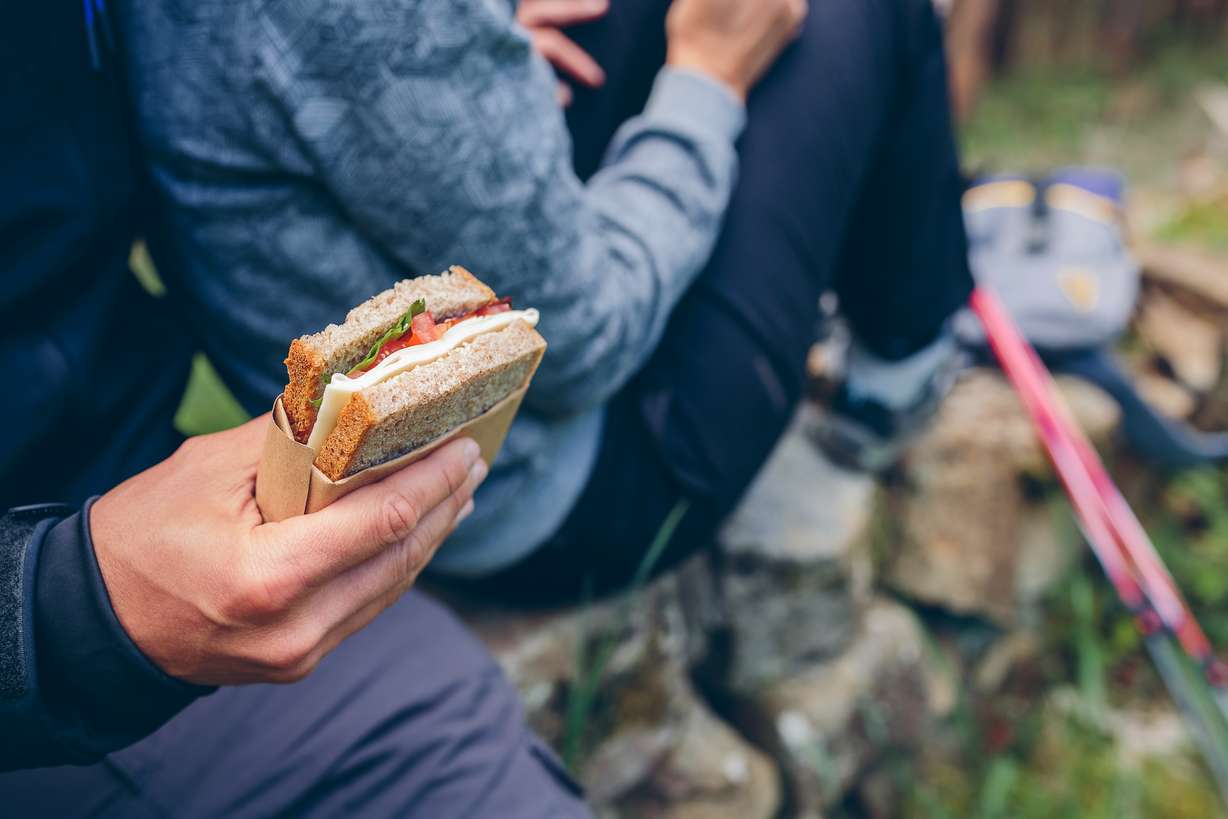 Post-hike
On your way back down, make sure you are still drinking fluids. Some also find it helpful to leave an extra water bottle, like a hydroflask, in your car if you think you may drink all of your water during the hike. After you're done, it's time for a meal!
What are your favorite snacks to bring on a hike? Leave a note in the comments below.
---
---
Editor's Note: Anything in this article is for informational purposes only. The content is not intended, nor should it be interpreted, to be a substitute for professional medical advice, diagnosis, or treatment. Always seek the advice of your physician or other qualified health provider with any questions you may have regarding a medical condition; Any opinions, statements, services, offers, or other information or content expressed or made available are those of the respective author(s) or distributor(s) and not of KSL. KSL does not endorse nor is it responsible for the accuracy or reliability of any opinion, information, or statement made in this article. KSL expressly disclaims all liability in respect to actions taken or not taken based on the content of this article.size="2">
×
Most recent Lifestyle stories