Estimated read time: 3-4 minutes
This archived news story is available only for your personal, non-commercial use. Information in the story may be outdated or superseded by additional information. Reading or replaying the story in its archived form does not constitute a republication of the story.
GREEN RIVER — For all the memories inside Carol Riches' home, it's her laugh that's the most memorable.
"We've been here for 60 some years," she said, with the kind of laugh that makes you instantly smile.
Her laugh hasn't changed much in all that time, kind of like the town she lives in.
Green River, a two-exit town off I-70 in Emery County, is the kind of place where even locals admit things don't really change.
Even still, for Riches, it's home.
"We've lived here so long now, I wouldn't want to live anywhere else," she said with another laugh.
Even if somewhere else meant better access to the prescription medication she and her family need.
"Oh yeah. If you go to Price, your day is gone," she said.
She isn't alone.
Green River residents who need a prescription filled have to travel somewhere else.
There isn't a pharmacy in town.
"The nearest pharmacy is 55 miles distance, so that's a minimum of a 2-hour round trip," said Paul Dunham, who is the director of the Green River Medical Center.
Dunham said not having a pharmacy nearby is the biggest complaint she gets from residents.
Going to Price or Moab to fill a simple prescription can take a lot of effort.
Especially for those in fixed incomes who are watching as prices increase.
"For people on limited incomes, our seniors, or underserved or underinsured patients, that almost makes it impossible to obtain the prescription," said Dunham.
However, for a place not used to things changing, something big is just getting started.
"I can't tell you how excited we are," said Dunham.
Using a computer with a web camera and a specific piece of software, Dunham dialed in Donavan Smith.
Smith is the director of pharmacy for the Wayne Community Health Center in Bicknell, close to 2 hours from Green River.
"We're really just small fish in a very, very large pond," he said.
For a small fish, though, he's in charge of a new program that's the first of its kind in Utah.
It's called Tele Pharm.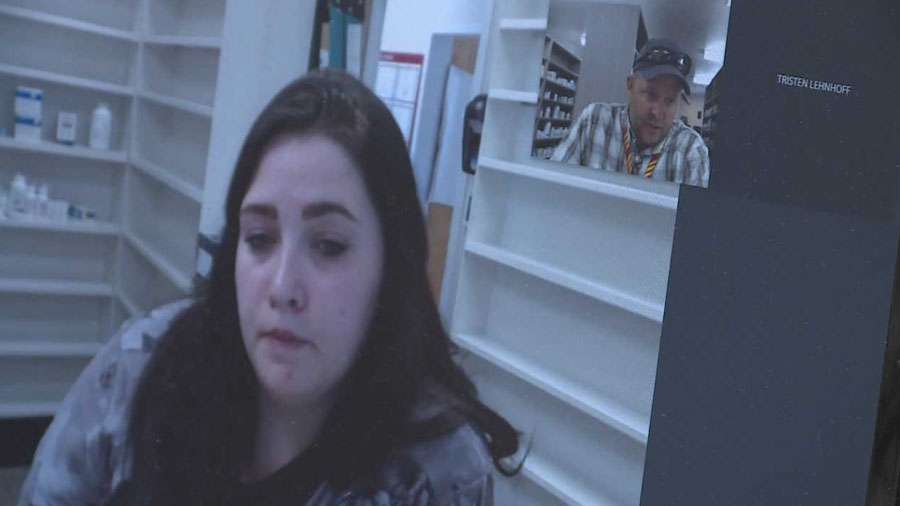 Basically, from his pharmacy in Bicknell, through that video call, Smith is also the pharmacist in Green River.
Technicians in Green River can dispense medication to patients after consulting with and getting Smith's approval.
"I can zoom in and look at any part of that prescription," said Smith while looking at his computer screen at a test prescription a doctor would write. "They then also send us a picture of the label. So now I can actually check that prescription label against the prescription."
Smith said he first heard about this idea at a pharmacy conference and got permission from Utah's Board of Pharmacy to give it a try.
It could become a model for many other rural communities in Utah that don't have a pharmacy.
"It is exciting. It's nice to be able to take that first step. Maybe we can pioneer and lead the charge in this," said Smith.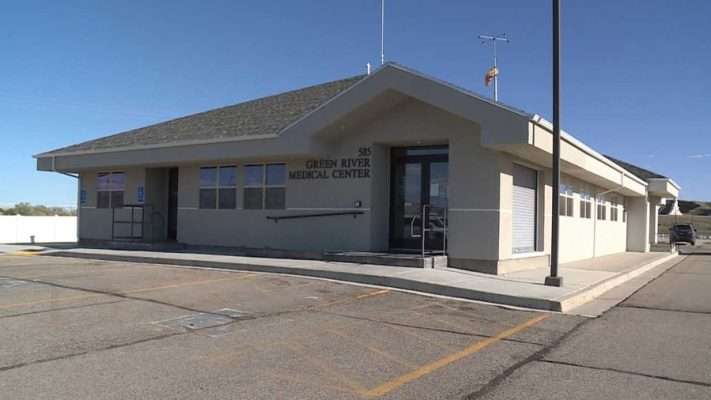 The two facilities in Bicknell and Green River already had a working relationship through the Association of Utah Community Health Centers, so it was easier for them to agree to try this shared pharmacy idea.
"If we're not taking care of patients, then we're not doing our job. And that's really kinda what this is all about," he said.
It all sounds good to Riches.
"It's really good," she said "This is just really wonderful."
×
Photos
Most recent Utah stories
More stories you may be interested in