This archived news story is available only for your personal, non-commercial use. Information in the story may be outdated or superseded by additional information. Reading or replaying the story in its archived form does not constitute a republication of the story.
MOAB — Moab is an ideal choice for a short trip from Salt Lake City, but sometimes visitors only have the span of a day to spend in the desert town. Elaine Gizler, executive director of the Moab Area Travel Council, suggested an itinerary for a traveler seeking to spend 24 hours in Moab.
Leave early in the day
Afternoons are an ideal time to be in Moab, so Gizler recommended leaving Salt Lake City (or wherever the traveler might be coming in from) early enough to arrive in Moab by noon. From Salt Lake City, she suggested starting the drive at around 7 or 8 a.m. to get an early start.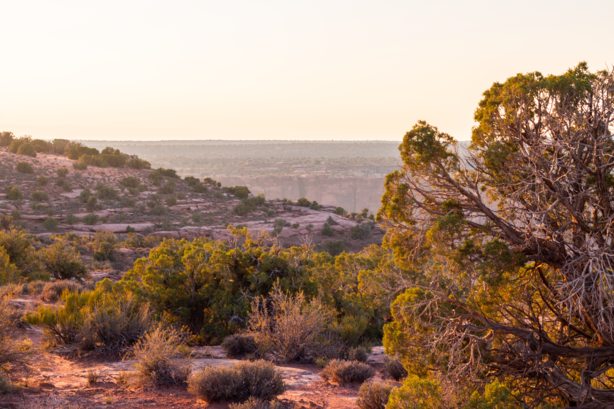 "Arrive in Moab by noon, unpack your bike, put on your gear and get out on the trail at the Bar M Trailhead," Gizler told KSL.com.
This family-friendly single-track trail winds through a slick rock landscape with stunning views overlooking Arches National Park. Riders can enjoy the rich, red rock while traversing a trail clearly marked with dotted lines.
Note that this ride is about 8 miles in length and presents some moderately challenging terrain that might prove difficult for a beginner cyclist. Under good conditions, the rich views of canyons, arches and the La Sal Mountains make the hard work worth it.
Get dinner at a restaurant in town
"Ride until around 7 p.m.," Gizler explained. Then, "head off to dinner at one of the many restaurants in town."
Moab's restaurant scene has grown greatly over the past decade and the small downtown offers a variety of dining options. Some excellent choices include:
Drive to Dead Horse Point and see the Milky Way and brilliant dark skies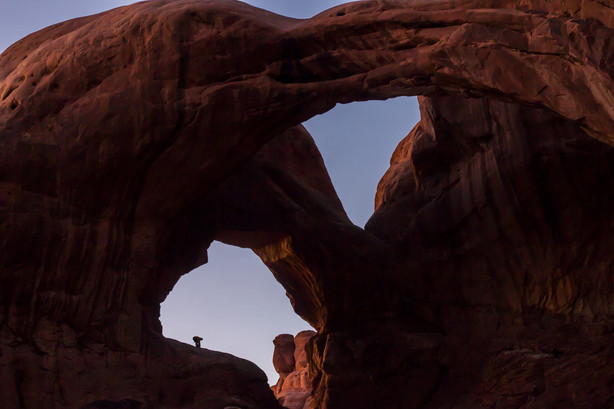 Gizler suggested a night drive out to Dead Horse Point at around 10 p.m. to go appreciate some of Moab's most spectacular dark skies. Summer is a great time to see the Milky Way, as a dark rift appears in the constellation providing dramatic sights and photography opportunities.
Dead Horse Point's expansive views and high altitude make it an especially appealing stargazing destination, as visitors can gaze into the heavens for as far as the eye can see.
Spend the night camping or at a hotel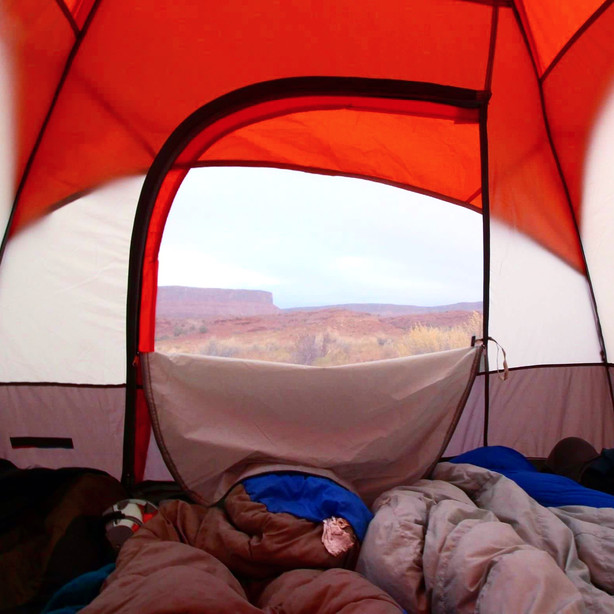 Decide before leaving whether it would be preferable to camp or stay in a lodge or Airbnb. Moab has a wide offering of campgrounds very close to town, but they also offer a host of both world class and affordable hotel options.
"Make your reservation for lodging as soon as you know you are going to Moab," Gizler cautioned.
Grandstaff Canyon is a pleasant, 4.1-mile loop through a scenic canyon. The hike ends at Morning Glory Bridge, an impressive sight at the conclusion of the canyon. It's not uncommon for people to rappel from the arch and then hike back down Grandstaff Canyon, but it also makes for a pleasant out-and-back hike.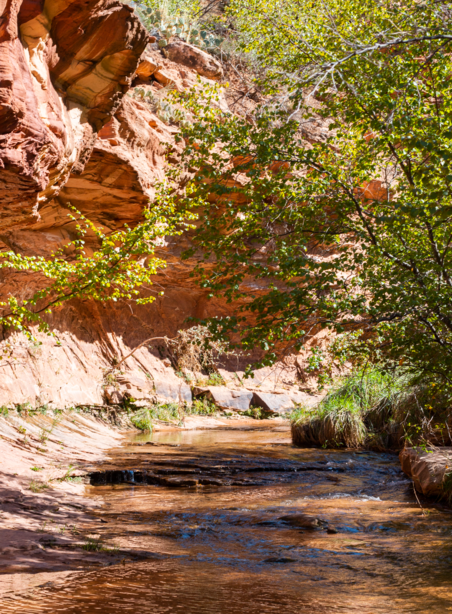 Grandstaff is easy and family-friendly, and it's a good morning jaunt before heading back home. Plan on hiking for a couple of hours round-trip (conservatively) and bring a lot of water to prepare for the Moab sun (which can be scorching in the summer).
Drive home
At around noon, with the 24 hours having concluded, pack up and drive home.
What would be on your 24-hour Moab itinerary? Comment below.
×