This archived news story is available only for your personal, non-commercial use. Information in the story may be outdated or superseded by additional information. Reading or replaying the story in its archived form does not constitute a republication of the story.
SANTAQUIN — The roar of spring runoff is filling the air in Santaquin Canyon, but there was another sound in the canyon from Mother Nature this winter that has created a massive mess along the canyon road.
It's a massive avalanche that is being blamed on the sheer volume of heavy snowfall in the canyon.
"A lot of big logs, a lot of rocks and a lot of snow and ice and mud," said Gary Gray, who is with the Spanish Fork Ranger District of the Forest Service, which manages the canyon.
Gray visited the slide area Monday and described the aftermath of the debris as being 25 feet high in some places, which stretches over several hundred feet and will require heavy equipment to clear the area.
Not only is the road likely to be seriously damaged underneath, but part of the canyon road was washed out nearby. It's the unstable conditions in the canyon right now that has the Forest Service now implementing a closure, even for those on foot, beyond the gate at Trumbolt's day-use area.
"It's a hard closure for vehicles and for people hiking and jogging," he said. "We would ask people to respect that."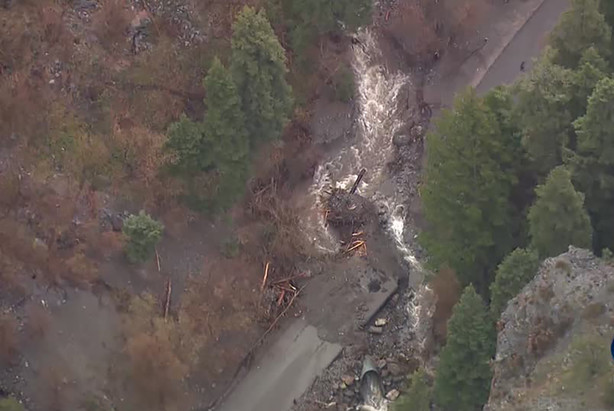 The Forest Service said that until the ice melts, crews won't be able to clear the debris and make repairs to the road — a process that could take until sometime in July or even later in the summer.
Access to the forest service campgrounds and a couple of private camping areas may eventually be accessible through the Nebo Loop, once the snow in the high elevations allows that road to be opened.
×
Photos
Related Stories