This archived news story is available only for your personal, non-commercial use. Information in the story may be outdated or superseded by additional information. Reading or replaying the story in its archived form does not constitute a republication of the story.
AMERICAN FORK — Authorities believe human remains found in American Fork Canyon Sunday night may be that of a Utah woman who went missing last year.
Utah County Sheriff's responded to a report of human remains found by a man who was climbing in the canyon near the Swinging Bridge picnic site not far from Timpanogos Cave National Monument about 8:30 p.m., according to Utah County Sheriff's Sgt. Spencer Cannon.
He said the body may be of Jerika Binks, a 24-year-old American Fork woman who was reported missing on Feb. 18, 2018.
The remains were found in "extremely rugged and steep" terrain about 850 feet above the floor of the canyon, Cannon said. In addition, he said some of the items found nearby were "consistent with the descriptions of property known to be owned by Jerika Binks as described by family members and friends."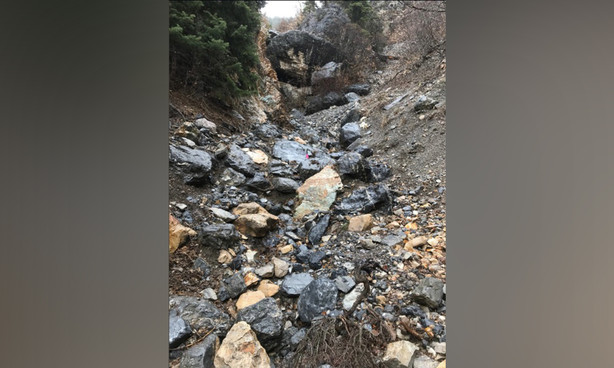 Cannon said there were signs of injury but no evidence to suggest foul play was involved.
On Feb. 18, 2018, Binks told her roommates she was going for a run. A few hours after she left the residential treatment center where she lived, a wildlife camera in American Fork Canyon captured an image of her running along the Timpanogos Cave Trail.
Family, friends and Utah County officials searched the canyon several times in 2018 looking for her and a $10,000 reward was later offered for information regarding whereabouts.
Her family gathered at Art Dye Park on the one year anniversary of her disappearance to remember her and offer hope that she would be found.
The remains found Sunday night were sent to the State Medical Examiner's Office in Taylorsville Monday for positive identification and a cause of death.
The man who found the remains told authorities he regularly hikes in the area but had not hiked in the particular ravine where the body was prior to Sunday night. Cannon said had the man not taken the route, the human remains may have never been found.
"If you were to go begin a hike in a ravine like this one, you would probably have the thoughts I was having that if I weren't going up here for a specific purpose, I would probably turn around," he said.
Contributing: Andrew Adams, KSL TV
×
Photos
Related Stories