This archived news story is available only for your personal, non-commercial use. Information in the story may be outdated or superseded by additional information. Reading or replaying the story in its archived form does not constitute a republication of the story.
AMERICAN FORK — It's been almost one year since Jerika Binks went missing.
The Utah County Sheriff's Office reports it was around 9 a.m. on Feb. 18, 2018, when the then 24-year-old was last seen leaving a residential treatment center in American Fork.
She told roommates she was going for a run.
Just a couple of hours later, a wildlife camera in American Fork Canyon captured images of Binks running along the Timpanogos Cave Trail.
She hasn't been seen since.
On Sunday, Binks' family gathered to show they are still searching for her and they still have hope.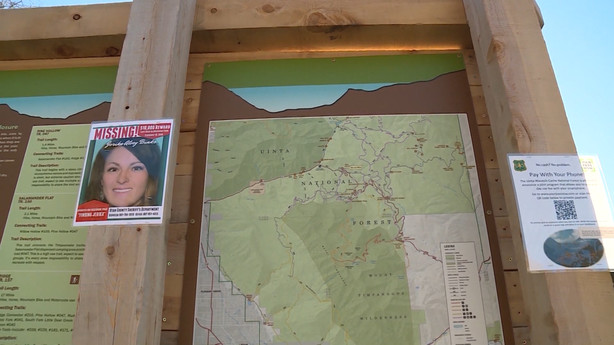 KSL TV spoke to her brother, Jed Alvey, at Art Dye Park.
"We love her and we're still praying and hoping to find more answers," said Alvey.
He asks Utahns to keep his sister in their thoughts. Alvey added they are waiting for the spring to melt the snow so they can continue to search places she was known to be.
The Utah County Sheriff's Office public information officer says there are few clues regarding her disappearance but the effort to find her continues.
×
Related Stories