Estimated read time: 5-6 minutes
This archived news story is available only for your personal, non-commercial use. Information in the story may be outdated or superseded by additional information. Reading or replaying the story in its archived form does not constitute a republication of the story.
SALT LAKE CITY — The FBI reported there was a 17 percent spike in the number of hate crimes in its most recently published 2017 report; but the number is likely to be higher due to inconsistencies in victims reporting incidents to police and police reporting to federal authorities.
At the start of the month, Utah saw the significant hate crime bill SB103 signed into law after an initial struggle to gain support. The bill enhances the penalty for a crime when victims are targeted for things such as their religion, sexual orientation, marital status, ethnicity, homelessness and a long list of other "personal attributes," as the bill defines them.
Now, researchers from the University of Utah are offering up an innovative tool for the reporting of hate incidents.
Richard Medina, professor of geography and doctoral researcher Emily Nicolosi, partnered with DIGIT Lab, a geographic information services lab at the University of Utah, to develop an app that makes it easier to report hate incidents.
The first-of-its-kind app, which launched just a few days ago, according to Medina, is called the Hate Incident Reporting System. It's currently available on Google Play and will soon be available on Apple's App Store.
According to Google Play, the app's mission statement is:
"Our mission is to make reporting hate-based incidents easier in order to further the general understanding of hate and potential solutions to it."
When reporting a hate incident, the app provides a map using a phone's GPS to pinpoint the exact location it happened, the news release said. The user is then asked to classify the type of incident and describe it. It's entirely optional to post contact information or a picture or video of the incident.
The app also provides a list of resources for victims of hate crimes, including numbers to the nearest local FBI Field Office if someone doesn't trust local authorities.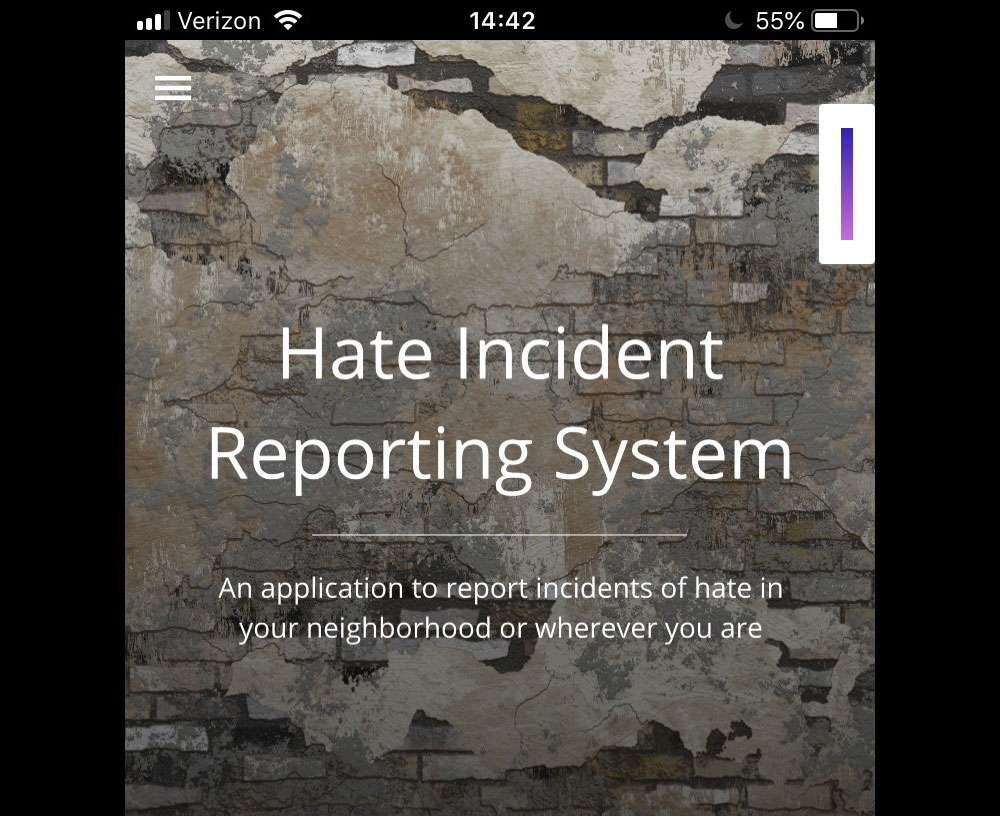 The researchers have acknowledged the possibility of false reporting on the app, and they note that videos and pictures can help to provide proof and safeguard against false reports, and big events can also spark multiple reports.
Medina explained in an interview that every report made is entirely anonymous and the important research data collected from this app will be submitted to the Institutional Review Board or IRB.
The FBI has long been responsible for tracking hate crimes throughout the country, but the data has been "notoriously unreliable," according to a news release from the University of Utah.
The FBI defines a hate crime as a "criminal offense against a person or property motivated in whole or in part by an offender's bias against a race, religion, disability, sexual orientation, ethnicity, gender, or gender identity."
Findings from a 2017 Bureau of Justice National Crime Victimization Survey showed that more than half of Americans who were victims of a hate crime didn't report it.
Some may not report hate incidents because they don't think it's important enough to alert the authorities, or they feel fear of retaliation or disbelief, according to the survey.
"It depends on everybody's situation, I think some people are probably going to be afraid to report hate incidents to the police based on their specific situation," Medina said.
"I think most hate crimes go unreported, and if you think about just hate incidents, which maybe they're not hate crimes, but just hateful things that people feel in a community. You can't really call police and report something that's not a crime, I mean, I guess you can but nothing's gonna happen at that point."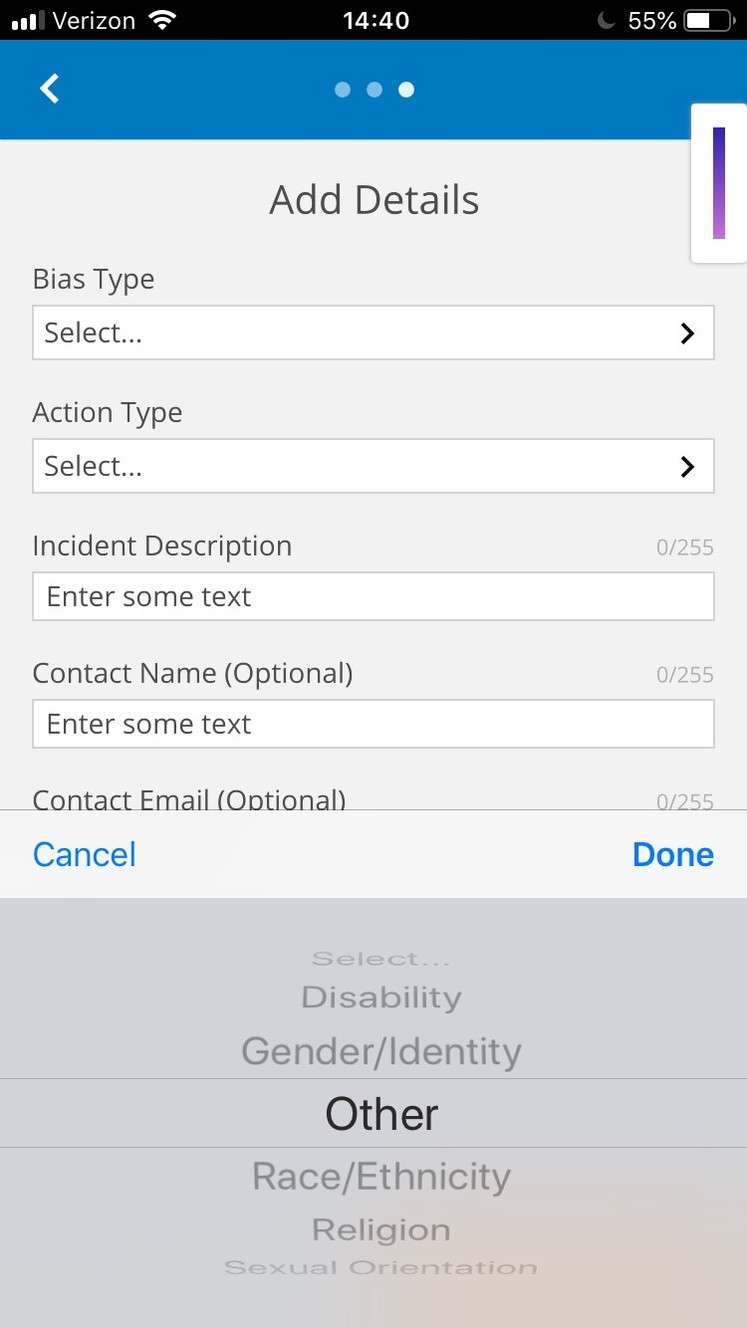 Medina also believes that one significant issue contributing to this lack of data is the fact that many law enforcement agencies lack the resources needed to track hate crimes. Each state also has varying definitions for groups that are victims of hate.
For example, many states lack the inclusion of LGBTQ people as a protected group in their hate crime laws. A few states don't have any laws against hate crimes, and even more have laws but don't have to collect data on the crimes, according to the U.S. Department of Justice.
The DOJ also stated on its website that regardless of whether your state has a hate crime law, you can still report them to the FBI.
Medina believes this new app will make helpful contributions to hate crime research, as well as give people who experience them in their communities an easier way to report them.
He also explained how the app could help stop hate incidents from spreading by providing data on trends in communities.
"Technically we could extend it to other countries too, but for now I'm focused on Salt Lake, and if we can grow from there, if we could get this to go viral, I think it would be a really interesting tool and a really useful tool for not just resources, but law enforcement and everybody to try to detect trends as they start and maybe head off violent events in the future."
The ultimate goal for the app right now is to "report back to the community in some way," he said.
"We really want to understand, how the community feels about hate and bias and how they're treated within that community, and that includes all the communities, we're not picking out certain races or ethnicities, we're including everybody."
×
Photos
Most recent Science stories