Estimated read time: 4-5 minutes
This archived news story is available only for your personal, non-commercial use. Information in the story may be outdated or superseded by additional information. Reading or replaying the story in its archived form does not constitute a republication of the story.
With 5 billion energy drinks sold in the U.S. just last year, it's a trend that isn't fizzling out anytime soon.
But how do you know what's in that can won't actually make you or your children sick? What you may not know could do more harm than good.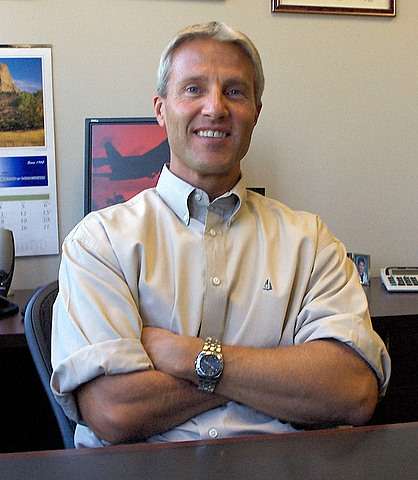 Reading the label doesn't necessarily give you what you need to know. No matter what the can or the ad promises, Korby Siggard would be the first to tell you sometimes the promise comes with a price.

Siggard, a father of three, was training for a marathon and looking for a little something to boost his run time. So when a health food store clerk recommended what was then a new energy drink called Redline he thought, why not?

"He said, 'Oh this is the best. This will give you that kick in the morning,'" Siggard recalls. "First thing I noticed is, wow! I did, I felt heat, you know, kind of like your body just got increased in temperature and yet you got the chills at the same time. Just kind of a weird sensation, but definitely an energy boost."

It was one of his best runs ever. But at the 19.5 mile mark everything changed.

"All of a sudden, I felt like I was going to pass out. I mean, I could feel something going on in my brain and I was going to pass out," Siggard says. "So, I stopped running immediately, took off the headset, started just to walk, but I kept feeling like I was going to pass out. For that whole half a mile back to my house, I thought I was going to pass out."

Once home Siggard remembers, "I couldn't hold anything because I was shaking, and so I finally said, 'Man, maybe I just need to take a shower.' I jumped in the shower, and I started to black out in the shower. So, I jumped out of the shower and thought, I've got to go to the neighbor, because he's a doctor."

Siggard didn't sleep for three days, and at the emergency room, nobody could figure out what was wrong until someone put together the pieces of the puzzle: caffeine intoxication, ultimately a caffeine overdose.

"You have to remember that caffeine's a stimulant," says Kristi Spence, a sports dietitian. "I mean, it acts on your body like a drug does, and different people respond differently to caffeine."

Spence, who is also a researcher at TOSH (The Orthopedic Specialty Hospital) in Murray, says caffeine can actually improve performance but not in the way Siggard tried it.

"When we think of athletics and performance, caffeine is an ergogenic aid, but in small amounts. So, we're talking, gosh, a fraction of the amount that's found in an energy drink. And this is an area where it's absolutely true that more is not better," Spence says.

That's where the Utah Poison Control Center comes in. Director Barbara Insley-Crouch says caffeine-related calls aren't the norm, but they get them.

"In general, caffeine causes a lot of nausea, it might cause vomiting in large doses," says Insley-Crouch. "People really feel sick to their stomach, might have abdominal pain. But mostly they're very anxious. They might be shaky, if you will. They usually feel some palpitations. It increases the heart rate. It can also increase the blood pressure, and in really high doses, it can cause seizures."
The problem is, it's almost impossible to predict who's going to be able to tolerate more caffeine and who's going to get sick.
"It might be as little as 400 milligrams where people are starting to feel palpitations," says Insley-Crouch. "It might be a thousand milligrams before someone might have a risk for seizure, and it might be in between or greater than that. It really varies on the individual." [Click here for caffeine content breakdown in energy drinks]
But Siggard isn't the only person out there who was attracted by the promise on the can. From extreme games to the virtual reality kind, more and more young people are swallowing the gimmicks. Of those 5 billion energy drinks sold in the U.S. last year, teens picked up a third.
E-mail: bbruce@ksl.com
×
Related links
Most recent Utah stories