Editor's note: This article is a part of a series reviewing Utah history for KSL.com's Historic section.
SALT LAKE CITY — For the past 25 years, fans have come to Smith's Ballpark to enjoy Salt Lake Bees baseball, that spectacular mountainous backdrop and anything else that the game or ballpark has to offer.
Thursday marks the beginning of the 25th season of the current Bees franchise, and the team will wear a special patch on its jersey this year to commemorate it.
That said, baseball has been a Salt Lake City pastime tradition for more than a century. It dates back well before the original Bees organization, which first took the field in 1915.
Here's a look at Salt Lake City's baseball history and how it's changed over time.
The growth of baseball in Utah
There's no record that shows the game traveled with the pioneers, but it wasn't terribly long before it ended up in Utah. References to baseball began showing up in local newspapers as early as 1867, roughly two decades after the modern form to the sport was born. Club and military base games were reported on by the early 1870s — a few years before the National League (now half of Major League Baseball) was founded in 1876.
By May 1877, the Salt Lake Herald-Republican reported, "the baseball 'fever' now seems contagious and that a great many persons take an interest in the national game is shown by the crowds that assemble whenever a game of any importance is to be played."
Teams like the Deserets and the Reds (short for Red Stockings) became Utah Territory favorites, according to various newspaper reports from the time. Some of those reports also indicated the Deserets played teams from other western cities like Denver, San Francisco and Laramie, Wyoming.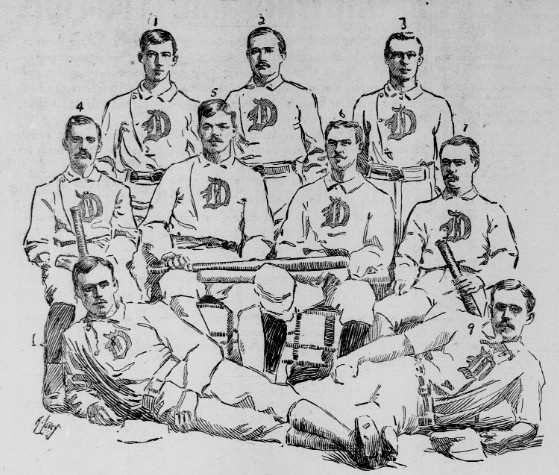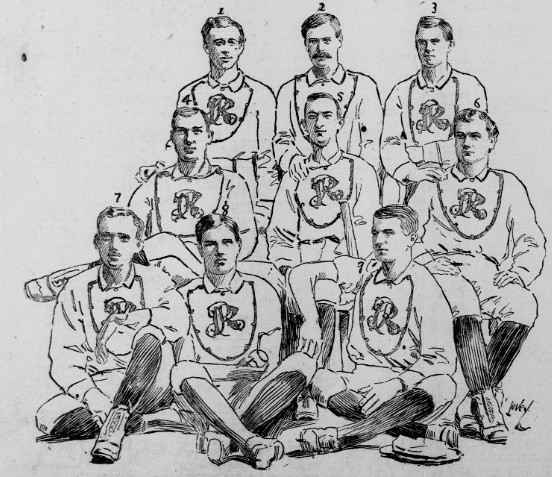 Towns and cities across the then-territory fielded teams, as did companies across the area. One newspaper in 1880 reported on a matchup between teams from the Auerbach department store and Walker Brothers, which were two popular companies of Utah's yesteryears.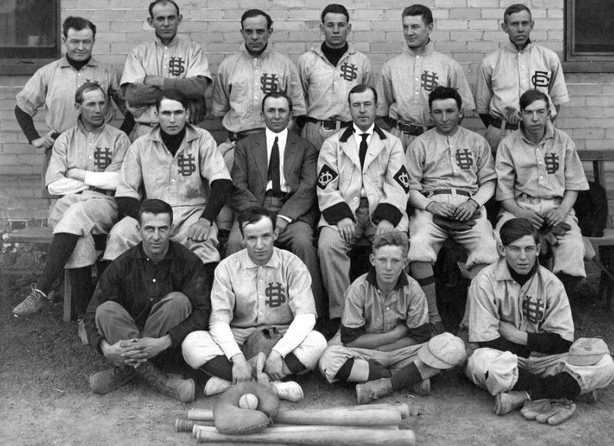 SLC's odd pro baseball scene history
Baseball continued to grow in Utah with time, and pro teams with some interesting names were fielded in the state. There were the Lagoon Farmers (which split time between Farmington and Salt Lake City) and the White Wings in 1901, according to Stats Crew. Then came the Salt Lake City Elders (Pacific National League, 1903-1904); the Fruit Pickers (PNL,1905); the Mormons (1909, Inter-Mountain League) and the Skyscrapers (1911-1914, Union Association), according to Baseball Reference.
While much of what was known about those teams are gone, Utah State History still has images from a 1911 Skyscrapers game in its digital collections that show how people used to come to games in suit and tie.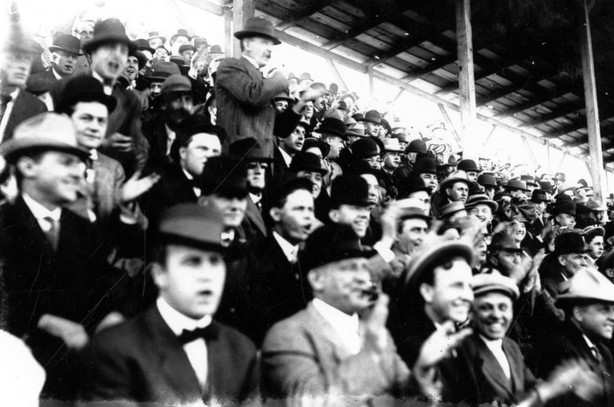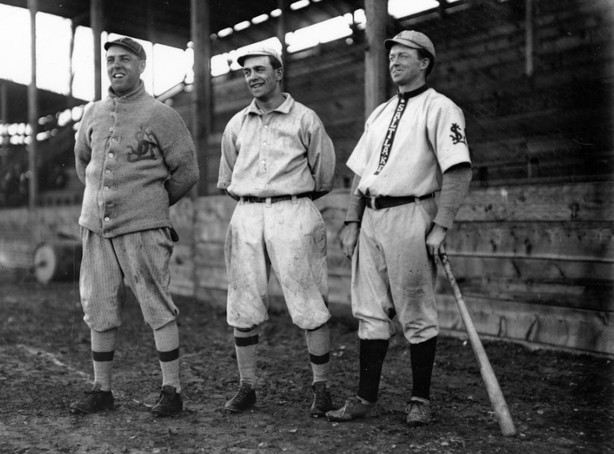 The first Bees team was fielded in 1915 and was the city's first Pacific Coast League team. They played a Derks Field, which opened that year and once stood where the current ballpark is. That team later moved to Hollywood, California, in 1926.
Professional baseball teams continued to come and go from Salt Lake City after that.
Another Bees team came in that season and participated in the Utah-Idaho League from 1926 to 1928.
Salt Lake City's baseball history got a little messier after that. Following a decade-long hiatus, the third Bees team existed in the Pioneer League from 1939 to 1942. Once World War II ended, baseball picked back up in 1946 until 1957. In 1958, the Bees were once again a PCL team and remained so until the organization folded in 1965. In 1963, the team became an affiliate of the Chicago Cubs — its first full major league affiliation.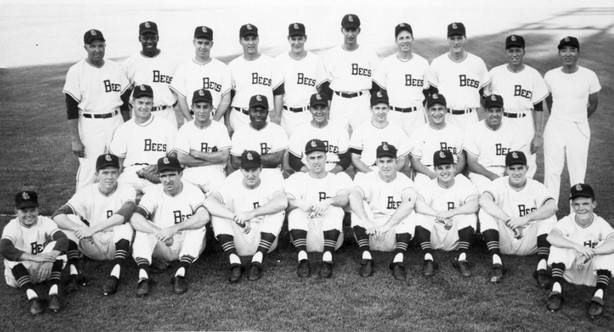 In 1967 and 1968, the Salt Lake City Giants filled the void left by the Bees, before the Bees name returned Pioneer League in 1969. The Bees once again were a PCL team in 1970 but then changed the name to the Salt Lake City Angels in 1971 when the team became the California Angels' affiliate.
In 1975, the team rebranded again and became the Salt Lake City Gulls. That franchise later moved to Calgary after the 1984 season, and eventually to Albuquerque, New Mexico, where it remains to this day.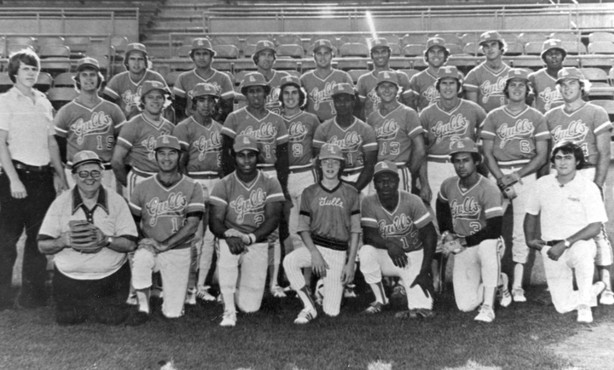 The Salt Lake City Trappers came in 1985 and played in the Pioneer League until 1992.
In 1994, Portland Beavers owner Joe Buzas moved his PCL team to Salt Lake City, where Derks Field had been torn down for the new Franklin Covey Field (now Smith's Ballpark). They rebranded as the Salt Lake Buzz until 2000, when the organization was forced to change the name because of a lawsuit from Georgia Tech.
They became the Stingers from 2001 until 2005. After Buzas died in 2003, Larry H. Miller bought the team. He reverted the team name back to the Bees in 2006, and it remains that name to this day.
Honoring the past
If the Gulls, Angels, Trappers, and Stingers names sound familiar, it's because the Bees have reverted back to those teams on retro nights over the past few seasons. Bees general manager Marc Amicone said plans are in the works for that to happen again this year, along with some throwback concession prices for some games.
"For us not to celebrate the history would be a mistake," he said.
The organization found the fans enjoyed those throwback games since many remembered going to games when those teams existed.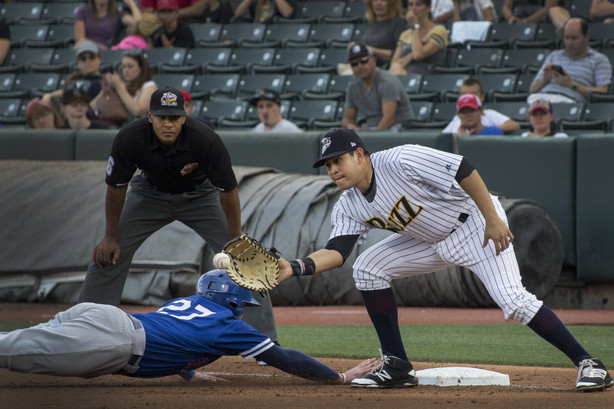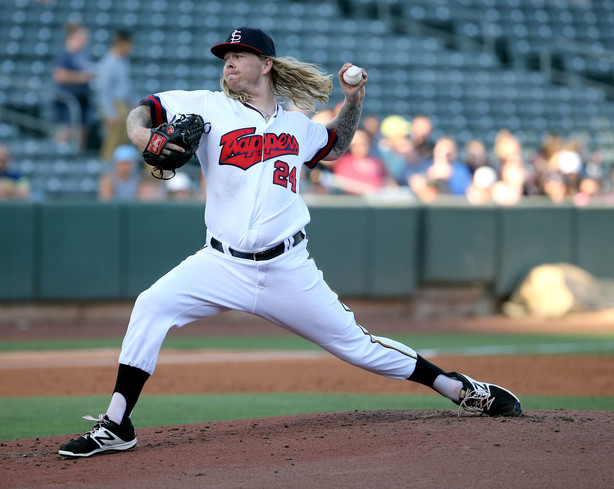 Amicone said he wouldn't be opposed to wearing other throwback uniforms if they could figure out exactly what they looked like when they were worn.
In fact, that's how the current Salt Lake Bees font came about. Graphic designers were hired to recreate the font on old Bees jerseys by looking at old photographs.
"If it was some team from 1910, we would look at photos and make sure we match their logos and things," Amicone said. "That would be a really fun thing to do."
As for the future of professional baseball in Salt Lake City, Amicone sees the Bees sticking for many more years to come. He also hopes that one day, baseball's next level will call it home.
"I don't think it'd be out of the realm of possibility for us to see an MLB franchise here one day, he said. "I may be dead and gone by then, but I think the future of professional baseball is really good."
×
Photos