Estimated read time: 4-5 minutes
This archived news story is available only for your personal, non-commercial use. Information in the story may be outdated or superseded by additional information. Reading or replaying the story in its archived form does not constitute a republication of the story.
LAYTON — With Utah's strong economy and 3 percent unemployment rate, some industries are struggling to hire enough qualified workers, including construction trades.
On Thursday the Governor's Office of Economic Development announced the launch of the Utah Architecture, Engineering and Construction Pathway program as part of the Utah Talent Ready initiative.
"The idea of the program is to develop the next generation of students going into careers in architecture, engineering and construction," said Jeremy Farner, associate professor of design engineering technology at WSU. "It's to get students engaged earlier to start to consider these types of careers."
The program was developed to act as a catalyst for high-demand jobs in the state construction industry, said GOED Executive Director Val Hale. Speaking at Design Build Day at Weber State University's Layton campus, he explained that students can enter the pathway program as early as eighth grade, with the ability to advance through high school, technical college as well as Weber State — earning valuable credentials as they go.
Farner said kids begin to find out "what they're good at" around eighth grade and making them aware of the myriad opportunities that exist in construction may spark their interest to pursue it further. He noted that the program will offer paid internships to participants as well as tuition reimbursement through its industry partners.
For high school students, the program will be five semesters at no additional cost as part of the individual's regular curriculum, he said.
"The courses they'll be taking will count as concurrent enrollment courses," Farner said. "If students take four classes at the high school level, they're guaranteed an $8,000 scholarship to Weber State to continue their education."
The Department of Workforce Services reported this month that construction was one of two industry sectors that lost jobs year over year in March. This program is aimed at addressing the need for more qualified talent, explained Dan Pratt, Hughes General Contractors senior vice president.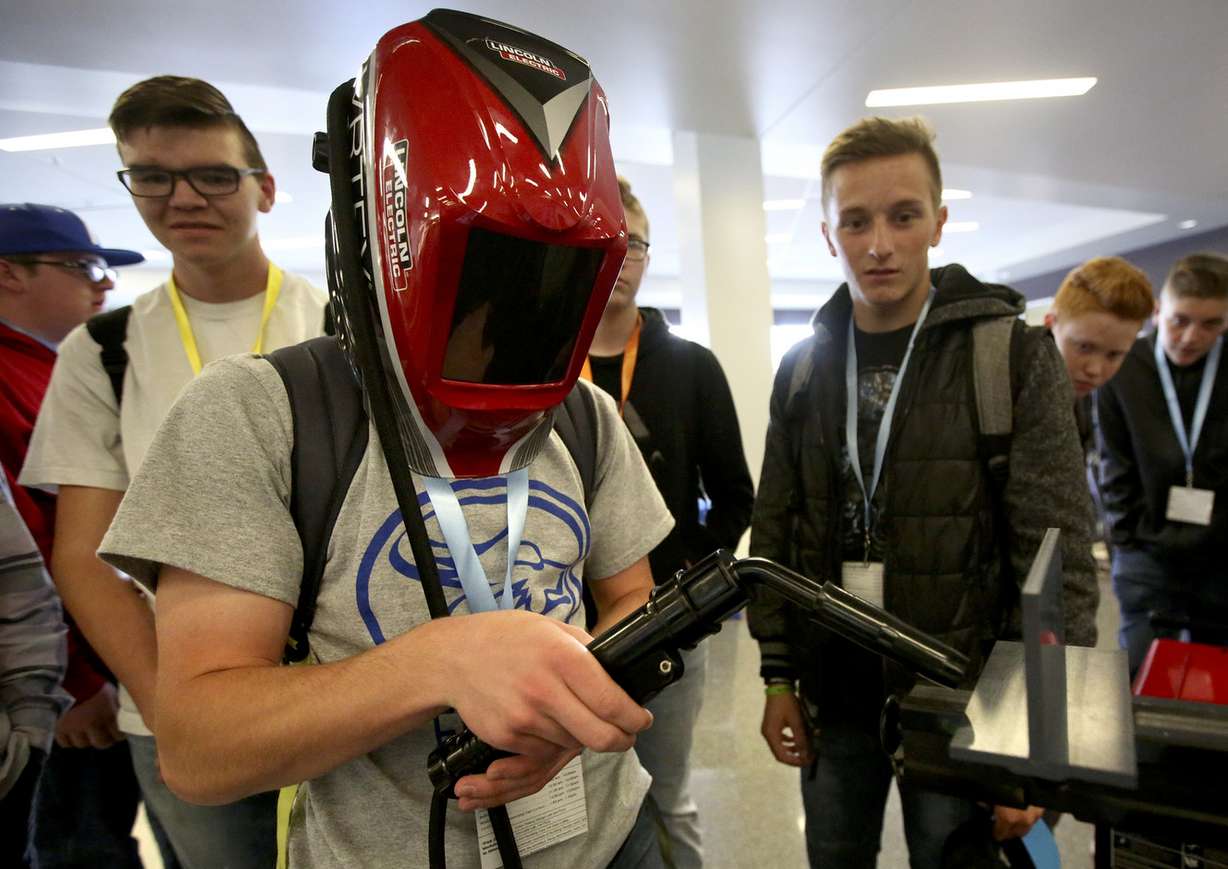 "Not only does this meet the demand (for workers), what we're trying to do is create a program in high school where kids who really want to get ahead can go into this pathway," he said. "They can become architects, they can become engineers or they could become a (heating, ventilation, air conditioning) tech or electrician."
There are nearly 100 different career options available to people who enter the program, he said.
"There are tons of opportunities and I'll bet every one of them is hiring," Pratt said. For instance, he noted that his company could probably bring on around 50 employees in various trades and management.
Hughes intern Preston Gladwell, 21, a junior in construction management at Weber State University, said the program offers him the chance to pursue his passion for building and design. He said working as a project engineer has helped him realize how much he enjoys that kind of work.
"In the program, you can go into the design side or the management side either in the office or in the field," he said. "You can do all sorts of things. There are unlimited opportunities."
Var Black, 29, a junior at Weber State University who is interning as a project engineer for Hughes General Contractors, said being exposed to the construction field has helped in understanding where his career preferences are and offers the opportunity to work in them.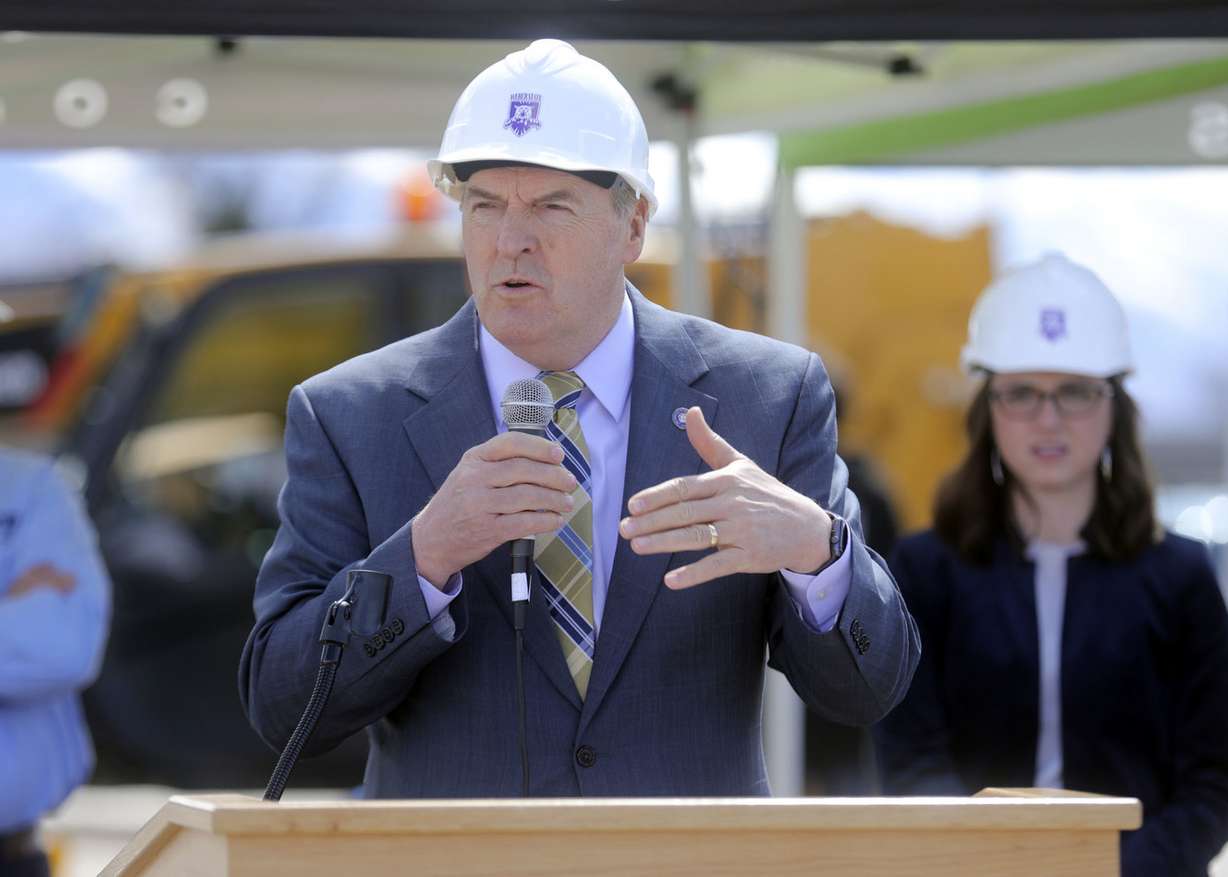 "I was able to realize that I didn't want to (do) residential construction," he said. "The commercial and civil engineering world is what I love and where I've landed, and where I plan on building my career."
He said having the chance to learn about what career opportunities the architecture, engineering and construction industries have to offer early on will be a huge advantage for young junior high or high school students.
Roy High School sophomore Samuel Troeaugh, 15, was one of over 500 students that participated in hands-on activities as part of Design Build Day. He said mechanical engineering has been of great interest since childhood, and the pathways program may be something he will seriously consider in the fall.
"I really like to build stuff," he said. "I'd like to get experience (through the program) so I could get into engineering or something similar."
×
Photos