This archived news story is available only for your personal, non-commercial use. Information in the story may be outdated or superseded by additional information. Reading or replaying the story in its archived form does not constitute a republication of the story.
PROVO — BYU coach Dave Rose has brought another name into his assistant coaching circle.
And he doesn't have to move offices.
Former Cougar standout Lee Cummard will fill the vacancy left by former BYU associate head coach Heath Schroyer, Rose announced Wednesday afternoon. Schroyer previously left to take the head coach job at McNeese State in March.
Cummard has been on Rose's staff for two seasons as a graduate assistant. The role was his first job after playing professionally in France, Japan and Belgium from 2009-16.
"Lee is a winner," Rose said in a statement. "He's been a winner everywhere he's been, as a player and a coach. The leadership and drive he had as a player will help him be successful as he continues on in his coaching career.
"He has a great feel for the game and has the respect of all of our players. I'm excited to add a Cougar to our staff."
Cummard is the first former BYU basketball player to join Rose's staff since ex-Cougar guard Terry Nashif departed following the 2016 season. Assistant head coach Tim LaComb is a Utah grad, and assistant coach Quincy Lewis — who coached locally at Lone Peak High School — played at Wagner College in New York.
"He's great with the players, a winner, a team guy and a brilliant basketball mind," Nashif said of Cummard.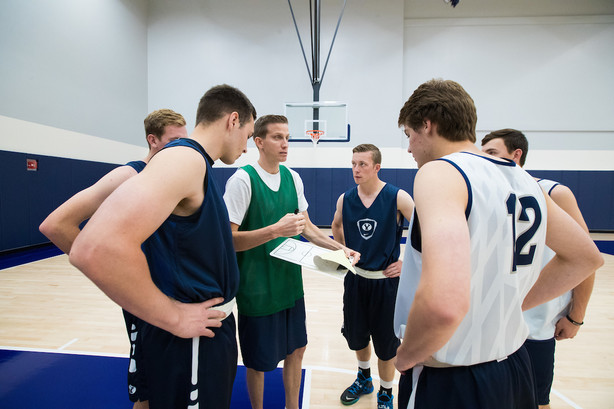 Schroyer, who replaced Nashif in his second stint on the BYU staff, also coached collegiately at Wyoming, Tennessee-Martin and North Carolina State, among other stops. Schroyer is a graduate of Armstrong Atlantic State.
"I love this university and BYU basketball," Cummard said. "I'm grateful to coach Rose for the opportunity. I'm very excited to continue working with the coaching staff and the players. I can't wait to get in the gym to get ready for next season."
Cummard played at BYU from 2005-09, helping the Cougars to three Mountain West regular-season titles and NCAA Tournament bids. His 97 career victories at BYU ranks first all-time among former players during a four-year career.
He helped turn around BYU's nine-win team in 2004-05 into a 20-win squad and an NIT-bound team as a freshman in 2005-06, when he averaged 9.5 points, 5.6 rebounds and 1.5 steals per game.
"I couldn't be happier for one of my very best friends and very favorite teammates," former BYU star Trent Plaisted said. "Lee's going to be an amazing coach because of his ability to communicate and relate to players, and his knowledge of the game. The players at BYU are lucky to have him."
Cummard went on to earn all-Mountain West first-team and fourth-team All-American honors by Fox Sports as a senior in 2008-09, when he averaged 16.8 points, 6.2 rebounds and 3.4 assists as one of the vocal leaders on the team. He finished his career ranked in the top-20 all-time in scoring, field goal percentage, 3-point field goals made, rebounds, assists, blocks and steals.
Cummard and his wife Sarah are the parents of three sons.
×
Photos
Related Stories