Estimated read time: 3-4 minutes
This archived news story is available only for your personal, non-commercial use. Information in the story may be outdated or superseded by additional information. Reading or replaying the story in its archived form does not constitute a republication of the story.
SALT LAKE CITY — It's March, and around BYU, that means Jimmer Time.
Maybe around Phoenix, too.
Jimmer Fredette, the former BYU star and first-round NBA draft pick, is on his way to meet with the Phoenix Suns of the NBA about a potential deal, according to a report first issued by Arizona talk radio host John Gambadoro.
Fredette signed a two-year deal with the Chinese Basketball Association back in 2016, electing for a seven-figure deal with former Houston star Yao Ming-backed Shanghai Sharks after a journeyman career in the NBA.
"In all honesty, it's a free look," Gambadoro told KSL Newsradio. "If they sign him, it wouldn't be a 10-day contract. They'll probably just sign him until the end of the season.
"They've got an open roster spot, and they aren't signing him because of an injury. It's just a free look. You see if he fits along with Devin Booker as a shooter. The Suns want to get guys who can knock down shots … and for them, it makes sense."
Suns are meeting with former BYU star Jimmer Fredette tomorrow, could sign for remainder of season.

— John Gambadoro (@Gambo987) March 21, 2019
Fredette averaged 36.0 points per game in 2018-19 with the Sharks, the fourth-highest scoring mark in the league, according to RealGM. The 30-year-old shooting guard also had 5.6 rebounds, 5.3 assists and 2.6 steals per game, and had an eye-popping 75 points in one game in Shanghai.
"Jimmer may have improved his game in China, and maybe he's a better basketball now at 30 years old than he was at 25 years old," Gambadoro said. "Here he'll get a chance to be a role player, come down and knock down shots. Obviously, defense will be a question — but how many NBA players honestly play defense? Not very many."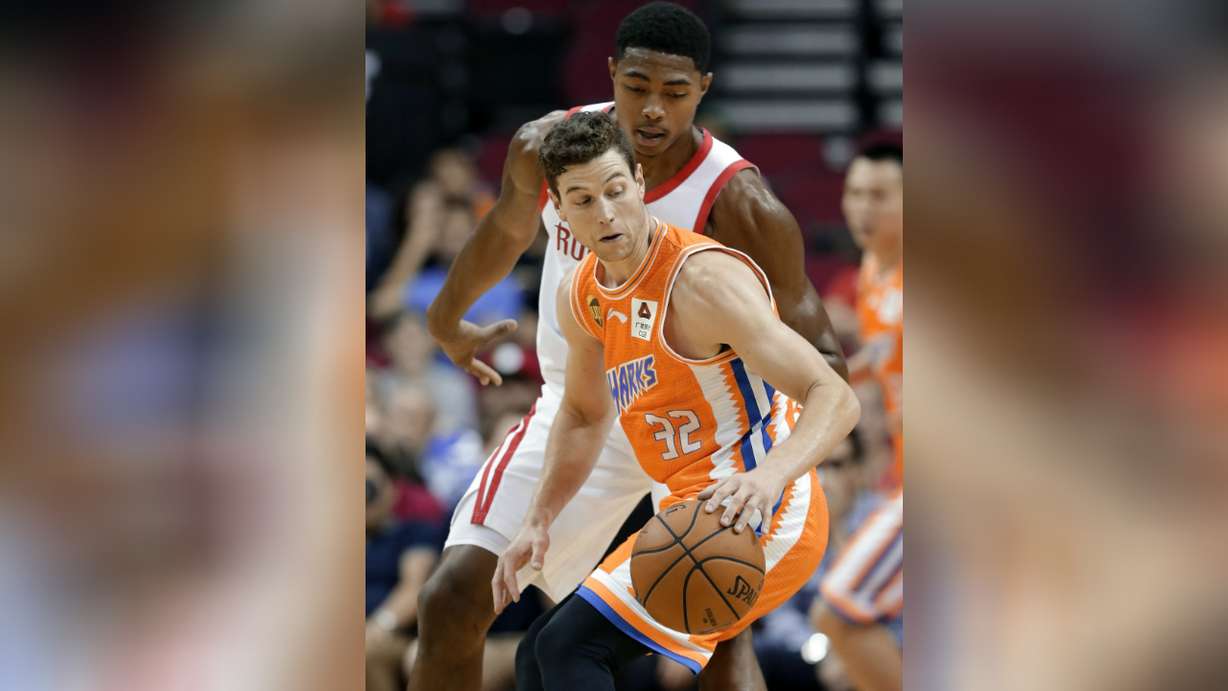 Gambadoro added that the Suns could see Fredette as a potential replacement for Troy Daniels, the 27-year-old shooting guard who averaged 5.7 points for the Suns in 2018-19 but will be free agent at the end of the year.
The one-time Naismith National Player of the Year who led BYU to the Sweet 16 in 2010-11, Fredette was the No. 10 overall selection by the Sacramento Kings following his senior year. The 6-foot-2 guard from Glens Falls, New York averaged 28.8 points 4.3 assists and 3.4 rebounds per game as a senior, but declined in producitivity and playing time after his rookie season with the Kings.
Fredette averaged 7.8 points and 1.6 assists in his first season in Sacramento, but fell to 6.0 points and 1.4 assists while being released by the Kings and bouncing around with Chicago, New Orleans and San Antonio.
After being selected No. 2 overall in the NBA D-League Draft in 2015, Fredette spent one season — including a 10-day contract with New York Knicks.
The Suns (17-55) are coached by former Utah Jazz assistant Igor Kokoskov.
Phoenix hosts the Detroit Pistons at 8 p.m. MDT Friday night. The Suns will then travel to Sacramento on Saturday before facing the Jazz at 8 p.m. MDT Monday.
×
Related Stories