CENTERVILLE — Sgt. Christopher Pope awoke with a start Friday morning as his kids ran into the house screaming. Someone had been hit by a car, they told him. He needed to come.
Pope, a deputy and paramedic with the Davis County Sheriff's Office, had just gone to bed after a late-night shift, but he jumped out of bed and into his patrol vehicle where he kept his paramedic gear.
When he arrived on scene, he found a 5-year-old girl lying on the ground surrounded by neighbors.
"People in the neighborhood were trying to tend to her injuries, and I started trying to talk to her and figure out her consciousness level and see what I could do," he said.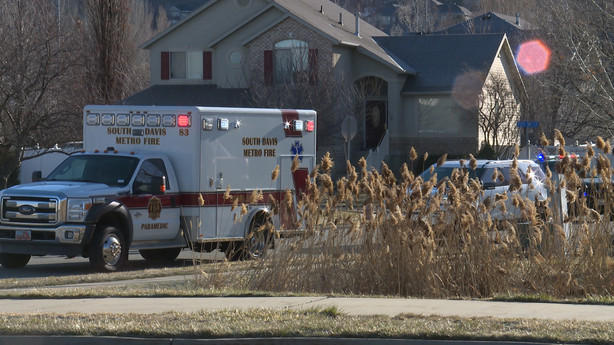 The girl had been walking to school with her older sister when she "apparently ran out into the road" and was hit by a westbound SUV near 2025 N. 566 West about 8:40 a.m., according to a written statement from Centerville Police Chief Paul Child.
The driver of the vehicle claims she did not see the child but was driving about 20 mph when she heard a thud and saw she had run over the girl, Child said. The girl's older sister ran home to tell their mother.
When first responders arrived on the scene, Pope told them what he'd found, and paramedics decided to call a medical helicopter.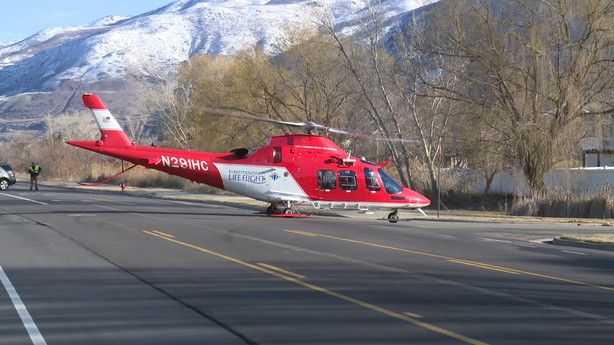 The helicopter flew the girl to Primary Children's Hospital in Salt Lake where she is listed in critical condition with a femur fracture and apparent brain injury. She slipped in and out of consciousness during the flight, Centerville Police Lt. Zan Robison said.
The driver stayed on scene and is cooperating with law enforcement's investigation.
As for Pope, he's glad he was there to help but said it hits a little closer to home when it is, well, closer to home.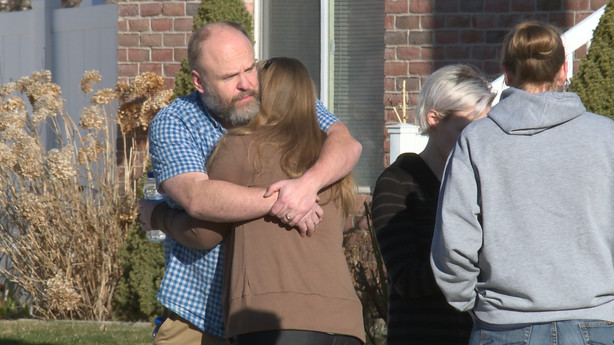 "Most of the time we don't know (the people we deal with)," he said. "The (girl's) family I've met here and there, but the neighbors we're very close with, and I didn't have to gain that trust. They already trusted me."
Pope also has a 5-year-old girl who he said walks to the same school as the girl he saw lying on the ground.
"She's the exact same age. It's pretty hard to see. Luckily, I have the training and history I do, so it makes it a little bit easier, but it's still really rough to see. The first thing I want to do is come home and give my daughter a hug and be thankful she's safe."
×
Photos