Estimated read time: 6-7 minutes
This archived news story is available only for your personal, non-commercial use. Information in the story may be outdated or superseded by additional information. Reading or replaying the story in its archived form does not constitute a republication of the story.
Editor's note: This is the 18th of a weekly series featuring highlights from a KSL investigative podcast series titled "Cold" that reports new information about the case of missing Utah woman Susan Powell.SALT LAKE CITY — What exactly happened to Susan Powell?
After sifting through thousands of documents and countless hours of audio and video evidence obtained from West Valley police, "Cold," host Dave Cawley says he isn't completely confident he knows.
Family members and friends of the missing West Valley mother, as well as the investigators who worked for years to solve the mystery of what caused Susan to disappear in December 2009, aren't totally sure either.
But they all have their suspicions.
A theory born of 'Cold'
Investigative reporter Dave Cawley spent years researching the case to create the "Cold" podcast, which delves into the mystery of Susan Powell's disappearance. In the end, Cawley said he believes Susan was murdered by her husband, Josh Powell, on Dec. 6, 2009.
In fact, Cawley believes Josh Powell may have started planning his wife's death as early as two years in advance, based on the evidence of life insurance policies he took out on Susan in 2007.
Documents left behind indicate that prior to her disappearance, Susan was close to filing for divorce, Cawley said. He believes the murder was carried out in an effort to get rid a wife Josh Powell didn't want and to cash in on her death.
How did Josh Powell do it? Again, based on the evidence, Cawley thinks he drugged Susan and then used some sort of tool to kill her.
Josh Powell told police he had gone camping with his two young boys late on the night of Dec. 6 and had last seen Susan alive just before he and the boys left home. But Cawley believes that's when Josh took Susan's body somewhere to dispose of it.
---
Even as we were releasing new episodes, I kept finding new information that kind of changed my perspective.
–Dave Cawley, "Cold" podcast
---
The next morning, when the boys didn't show up to day care, and neither Josh nor Susan went to work, friends and family members became concerned and reported the family's disappearance to police. Cawley thinks this threw a wrench in Josh Powell's plans to cover up the crime.
Still, Cawley said Josh Powell was able to improvise, changing his plans and his story along the way — ultimately retrieving his wife's body and moving it to a different location.
It's also likely Josh Powell's brother, Michael Powell, was the only person Josh confided in about the crime, Cawley theorized. Michael took his own life in 2013.
These aren't necessarily thoughts Cawley had when he began diving into records in 2015, but ones he's developed along the way as he went through all of the records compiled by police.
"Even as we were releasing new episodes, I kept finding new information that kind of changed my perspective," Cawley said. "We did things like take a hard drive and melt it with an acetylene torch and compare it to the item Josh destroyed. My experience doing that told me I don't think that's a hard drive. It firmed up the idea that maybe it was something like a tool."
There are many things that could have happened. It's worth reminding podcast listeners that police sought many leads in Susan's disappearance, but evidence kept pointing toward Josh Powell. He was never arrested or charged in the case.
Josh Powell died in 2012 after killing his two sons, Charlie and Braden, and blowing up the house they were in at the time.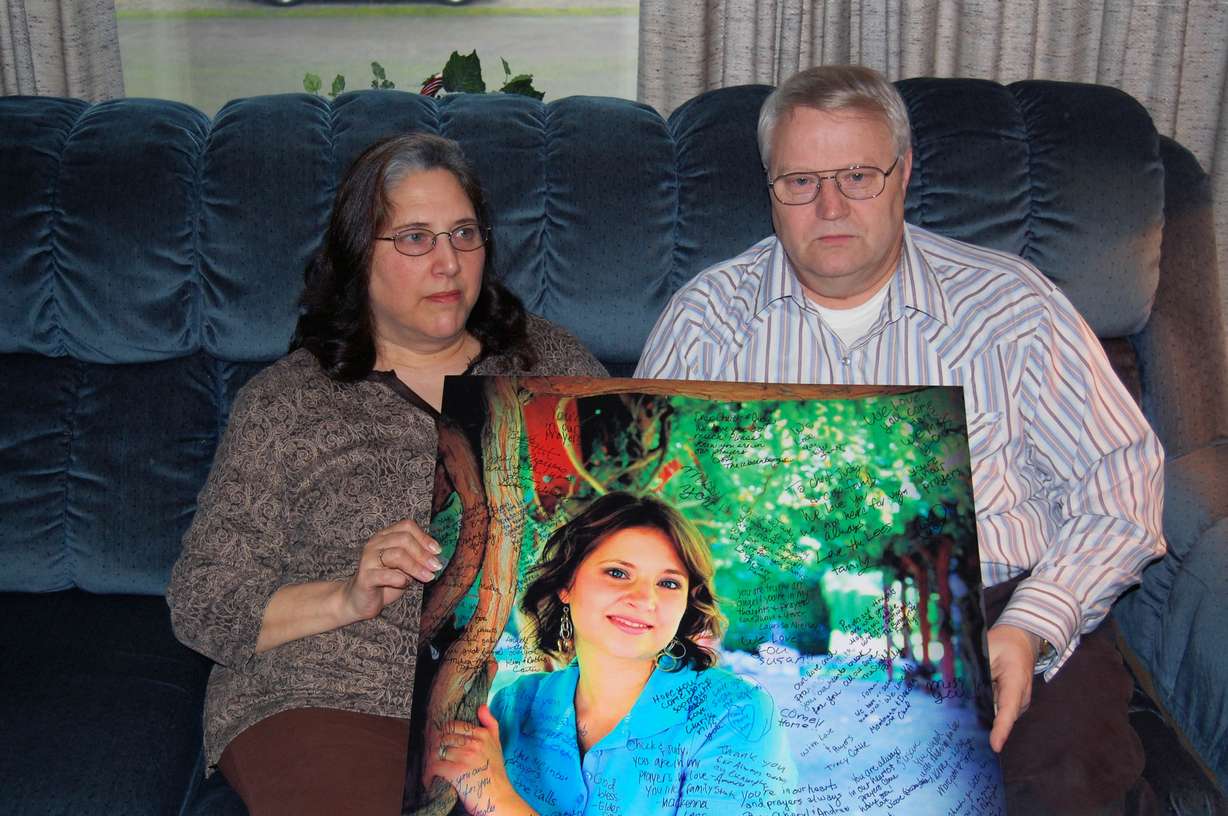 Lives changed
Now-retired West Valley City police detective Ellis Maxwell, who was the lead investigator in the case, told "Cold" that every officer who assisted in the case has been affected one way or another, especially since no arrests were ever made and Susan's body still hasn't been found.
"There are answers I'll never, ever get," Maxwell said. "There'll never be any justice held against anybody for their actions. And the likelihood of Susan ever being discovered is, in my personal opinion, very super low."
---
The only viable reason for (sharing her story) from now on, is to let people know about the danger signs that were there.
–Chuck Cox, Susan Powell's father
---
Perhaps the biggest takeaway from the Susan Powell case is how her story has educated others like her. It has helped them speak up, seek help and get out of abusive relationships.
Chuck Cox, Susan's father, told "Cold" he estimates Susan's story has aided at least 100 people to escape the same trap that doomed his daughter.
"That's the reason, the only viable reason for (sharing her story) from now on, is to let people know about the danger signs that were there," Cox said.
For Jennifer Graves, Josh Powell's sister, the 2012 murder of her nephews, Charlie and Braden, was the end of a long, dark chapter, but wasn't the end of the Powell story.
She detailed what family life was like in Steve Powell's home in the book she co-wrote, "A Light In Dark Places," which was published in 2013. Graves said she wrote it in an effort to inform and inspire those in abusive relationships get out before it's too late.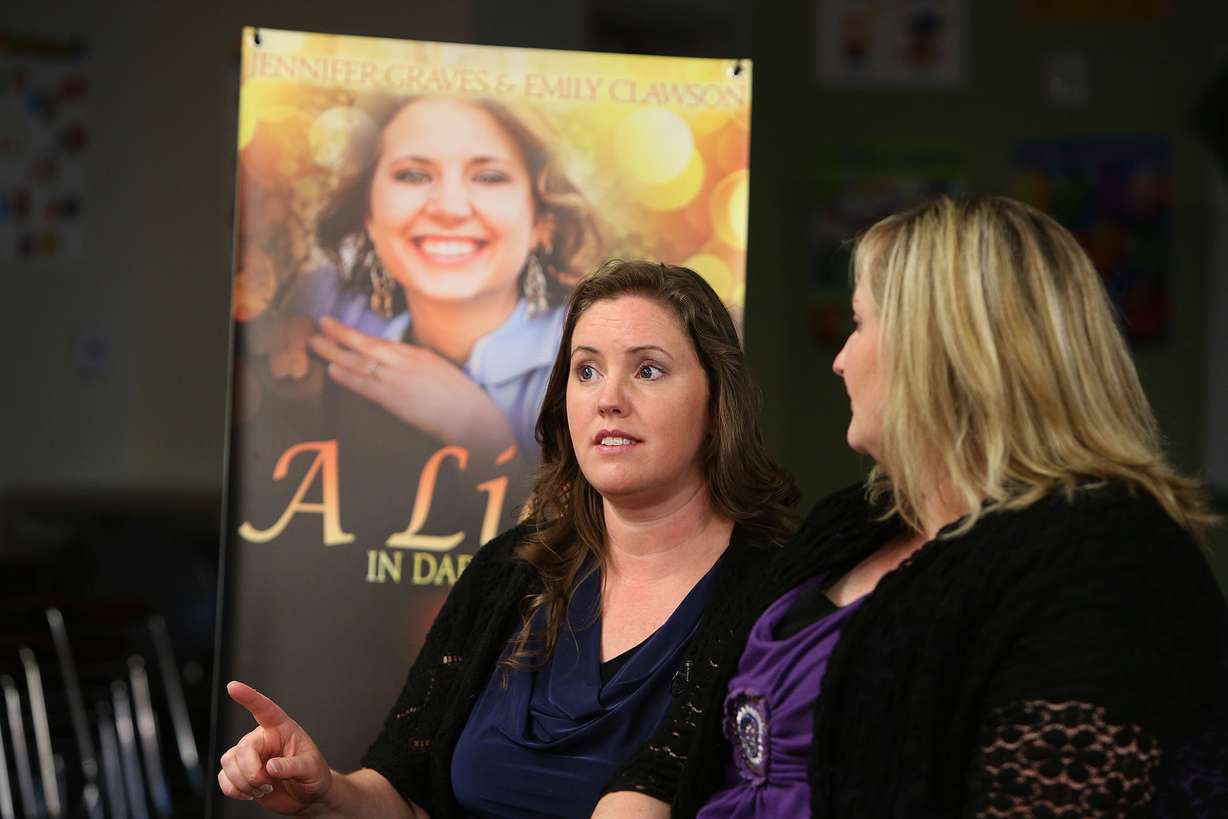 "I wanted (Charlie and Braden) to get out of that situation and not continue to perpetuate this violent cycle that was continuing through my family," Graves told "Cold." "I wanted them to have a normal, loving family relationship as much as possible."
More to come
"Cold" has been a success since its debut on Nov. 13. As of Tuesday, it remained in the Top 25 list of all podcasts on the Apple Podcast charts and has been the top local news-run podcast since its beginning. Episodes of the show have been downloaded more than 12 million times since it's launch, according to KSL Newsradio director of audience development Sheryl Worsley.
There will be three bonus episodes released in the near future. All three will be released on Wondery Plus, which requires a $5 per month subscription. Cawley said the success of the show means the "Cold" team will continue work for another season and any money from Wondery will go toward the next investigation. What that case may be about hasn't been determined.
Sharing Susan's story is something that had an impact on Cawley. After concluding his review of the case, the host vows to do all he can to protect women and wants those around him to hold him accountable if he ever falls short. He hopes the same standard will be held universally.
"It's been really impactful for me to see how this message about domestic abuse has been received," Cawley said. "My understanding of what constitutes domestic abuse has changed, recognizing it's not just violence. You have manipulation, you have control, you have verbal threats or put downs that all qualify as abuse and can be seen as warnings of violence to come."
Domestic violence resources
Utah Domestic Violence Coalition operates a confidential statewide, 24-hour domestic abuse hotline at 1-800-897-LINK (5465). Resources are also available online: udvc.org.

Help for people in abusive relationships can be found by contacting:
×
Related stories
Most recent Utah stories