Estimated read time: 5-6 minutes
This archived news story is available only for your personal, non-commercial use. Information in the story may be outdated or superseded by additional information. Reading or replaying the story in its archived form does not constitute a republication of the story.
Editor's note: This is the first of a weekly series featuring highlights from a KSL investigative podcast series titled "Cold" that reports new information about the case of missing Utah woman Susan Powell.
WEST VALLEY CITY — Catherine Everett was watching the TV news on Dec. 9, 2009, when a familiar face flashed on the screen. It was her ex-boyfriend, Josh Powell, a man she hadn't seen for a full decade.
Police in West Valley City were looking for Josh's wife, Susan.
Everett reeled. She told herself it couldn't be real, it couldn't be happening. She felt as though she'd been transported to a different universe.
She reached for her phone.
"I'm texting my husband. I'm like, 'You're never going to believe what's going on,'" Everett said. "He's just like, 'Uh-uh, it's not him. It's not him.' And I'm just like, 'Yeah, it is him.'
Everett hadn't known that Josh Powell married about two years after their breakup in March of 1999. She didn't know that he'd moved to Utah from Washington with his wife, Susan, at the start of 2004. She was surprised to learn he had two young boys, since he'd told her when they dated that he didn't want children.
That first news report sent Everett into a spiral of depression.
"When it first broke, it absolutely devastated me," she said. "Just knowing that it was very probable that Susan was gone — that he was absolutely and utterly capable of doing something like that."
The Susan Powell Case
The disappearance of Susan Powell kicked off a criminal investigation that spanned more than three years. Search warrant affidavits filed under seal in the early days of the case revealed West Valley City police immediately suspected Josh of crimes including kidnapping and murder. However, detectives never arrested Josh or filed criminal charges against him. Josh moved to South Hill, Washington just weeks after those first TV appearances in Utah, taking up residence in his father Steve Powell's home. Investigators served a search warrant there on Aug. 25, 2011, discovering voyeur videos and child pornography created by Steve. Josh lost custody of his sons as a result, but was granted supervised visitation by a judge. Then, on Feb. 5, 2012, he killed himself and his sons during one of those visits by setting fire to a home he'd rented in Graham. Police declared the case cold in 2013. Susan is presumed dead. Her body has never been found.
However, Everett didn't share her suspicions with anyone, aside from her husband Dennis, and some close friends.
"I didn't want it to be like, 'Oh hey, look at me, I want to be a part of this, too,' because I didn't," she said.
Everett broke her silence for the first time with reporter Dave Cawley in "Cold," a new investigative podcast series from KSL. Episode 1, which details Josh's troubled upbringing, his romantic struggles and his failed relationship with Everett, is available now.
Susan's precursor
Powell's relationship with Everett played out like a dry run for his eventual romancing of Susan Cox in late 2000.
He met Everett at a church function in early 1998. They were both members of The Church of Jesus Christ of Latter-day Saints. Josh met Susan at a church function in 2000. She was also a Latter-day Saint.
Everett had just turned 19 and moved to the Spokane, Washington, area from her home in Utah following a bad breakup. Josh Powell was 22 and living with his mother. Susan was also 19 when she met Josh, though by then he was 24.
Powell quickly convinced Everett to move in with him and they spent time together living with his father, Steven Powell.
"He wanted to go to where his dad was and his dad was in Puyallup," Everett said.
The move from Spokane to Puyallup isolated Everett from her family. Her mother told her that moving into her boyfriend's father's house was a bad idea.
She didn't listen.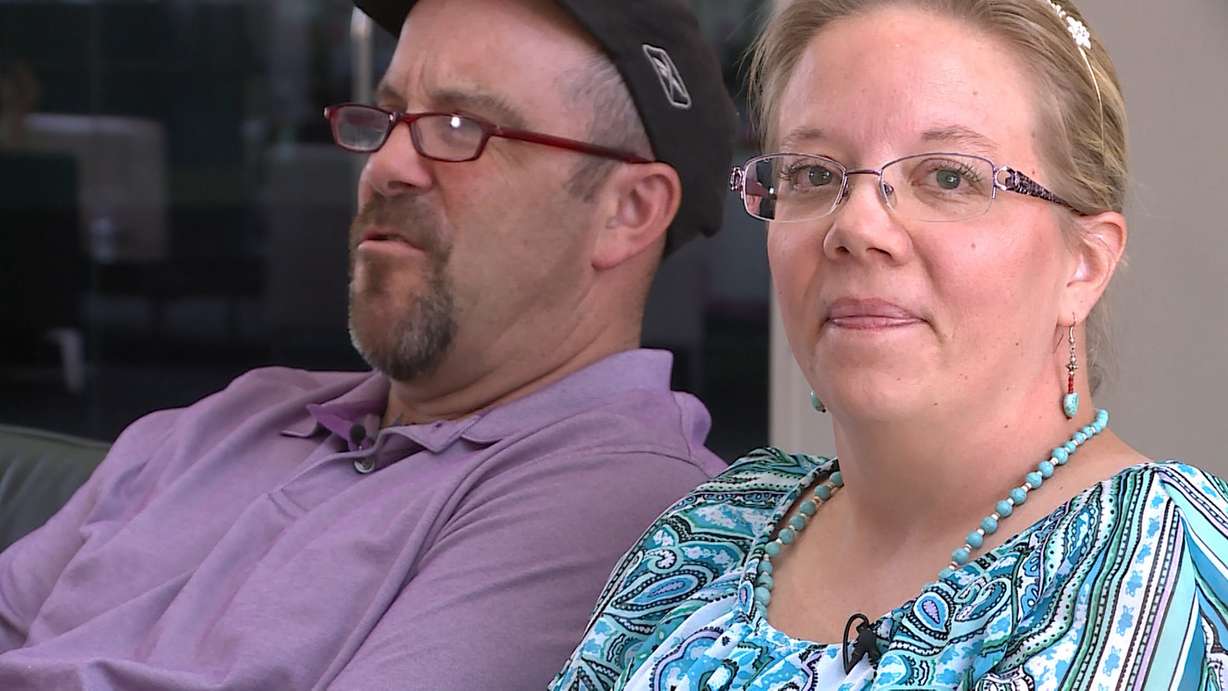 In the fall of 1998, Powell convinced Everett to move with him to an apartment in Seattle.
"He would have restrictions and limitations on what I could and couldn't do when it came to my family," she recalled. "If I was going to go visit them, he had to come, too. I couldn't go by myself."
Powell insisted Everett obtain a student loan, then deposit the money into an account he alone controlled. He mocked her for spending money on a manicure.
During one argument, Everett locked herself in the bathroom of their apartment while Powell raged. He pushed with all of his might in an effort to reach her.
"He could be so good, he could be so sweet and loving and then if things weren't going his way, not so much," she said.
Though they were not married, Powell presented Everett as his wife to fellow Latter-day Saints in Seattle. She wore a ring, but felt uncomfortable about the ruse.
"I didn't realize at the time of course how isolated I had become because I think I'd built up in my mind that I was happy and that things could only get better and eventually we'd get married and things would be better after that," she said. "I was very naive to say the very least."
One who got away
Everett traveled to Utah in early 1999 to visit a friend. Powell was not able to accompany her because of his college schedule at the University of Washington. She decided not to return to Seattle and broke up with him over the phone.
He seemed to take the end of their relationship well, but privately fumed. He erased almost every mention of Everett from his journals.
She, on the other hand, moved on with her life. She met and married her husband and started a family.

It wasn't until Susan Powell disappeared 10 years later that Everett revisited those troubled months with Josh Powell in her mind. Even then, she struggled to understand just how close she might have come to sharing Susan's fate. She talked through those feelings with family members.
"They're just like, 'It could have been you.' And they're like, 'We're thankful that it's not and we're sad for Susan's family, but we're thankful that it wasn't you,'" Everett said.
You can hear the rest of Everett's story in "Cold." The new podcast is available for free at www.thecoldpodcast.com, on Apple Podcasts or through other popular podcast listing services. Connect with "Cold" on Facebook, Twitter and Instagram at @thecoldpodcast. Email: dcawley@ksl.com
Domestic violence resources
Utah Domestic Violence Coalition operates a confidential statewide, 24-hour domestic abuse hotline at 1-800-897-LINK (5465). Resources are also available online: udvc.org.

Help for people in abusive relationships can be found by contacting:
×
Photos
Related Stories