This archived news story is available only for your personal, non-commercial use. Information in the story may be outdated or superseded by additional information. Reading or replaying the story in its archived form does not constitute a republication of the story.
Editor's note:This article is a part of a series reviewing Utah history for KSL.com's Historic section.SALT LAKE CITY — Washington State University archaeologists believe an object that was discovered in southeastern Utah in the 1970s is evidence of tattooing in the U.S. and could help historians get a better understanding of Native American life nearly 2,000 years ago.
The item, which was discovered during an archaeological excavation in the Bears Ears region of Utah in 1972, had remained with the university for nearly 50 years as experts struggled to figure out what it was. However, it's now believed to be a tool used by Ancestral Pueblo people for tattooing purposes, in a report published in the Journal of Archaeological Science: Reports on Feb. 28.
The study's lead author, Andrew Gillreath-Brown, told the Moscow-Pullman Daily News on Monday that the tool is a little smaller than a pencil. It was made out of sumac stem, prickly pear cactus spines, and yucca leaf strips, and it's believed to be the oldest proof of tattooing in the country.
In the report, Gillreath-Brown wrote that the item is believed to date back to about 79 to 130 in the common era and predates European arrival to the continent by more than 1,400 years. According to Sci-News, previously, the earliest indications that tattooing existed within American southwest tribes was about 1100 to 1280 common era.
The team stated there are studies that document that tribal tattooing existed among many indigenous tribes across the U.S., especially through ancient artwork.
It's also known as a form of expression for many indigenous cultures across the globe.
"In these communities, tattoos are commonly employed as powerful markers of achievement, group allegiances, and both social and spiritual status," the report states. "While research affirms that cultures around the world have practiced tattooing for millennia, little is known about when or why the practice began."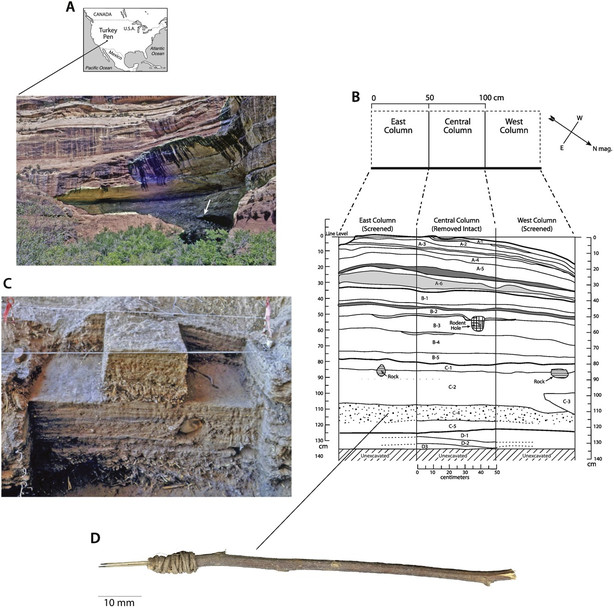 As the group looked at the tool, they found black stains at the tips of it that didn't match the rest of the item. That helped them figure out what the item might be used for.
"The length of pigment staining on the spine tips matches the approximate depth of skin penetration necessary for inserting tattoo pigment beneath the human epidermis," the report stated.
The researchers wrote that they hoped this discovery can help provide better context around the cultures at the time.
"This tattoo tool provides us information about past Southwestern culture we did not know before," Gillreath-Brown told Sci News on Monday.
×
Photos