Estimated read time: 3-4 minutes
This archived news story is available only for your personal, non-commercial use. Information in the story may be outdated or superseded by additional information. Reading or replaying the story in its archived form does not constitute a republication of the story.
SALT LAKE CITY — Jes Ford thought maybe 20 or 30 people would show up. Certainly not anymore. Certainly not 100.
But more than 120 people showed up to Utah's first Women in Data Science conference in Salt Lake City Monday.
Women in Data Science was born nearly four years ago at Stanford University in an effort to "inspire and educate data scientists worldwide, regardless of gender, and support women in the field." It's since grown into a global conference with more than 150 regional events worldwide.
Now, Utah's among them.
It was only a few weeks ago Ford, a data scientist at Salt Lake-based Recursion Pharmaceuticals, realized she could bring the conference to Utah. She quickly put together a program of speakers and reserved a venue at the biotech company's headquarters.
Ford wasn't sure what the response to the conference would be but thought it would be great if maybe two dozen people showed up.
"There was way, way more interest in this than I anticipated," she said.
It wasn't too long before conference availability booked up and even more people ended up on a waiting list. The room at Recursion's headquarters comfortably fits about 100, but women (and some men) lined the sides and back of the area as attendees listened to both local female data scientists and livestreams of others at the conference in California. For Ford, it was a welcome sight to see.
"I've worked in male-dominated fields for such a long time that you start to kind of expect that," she said.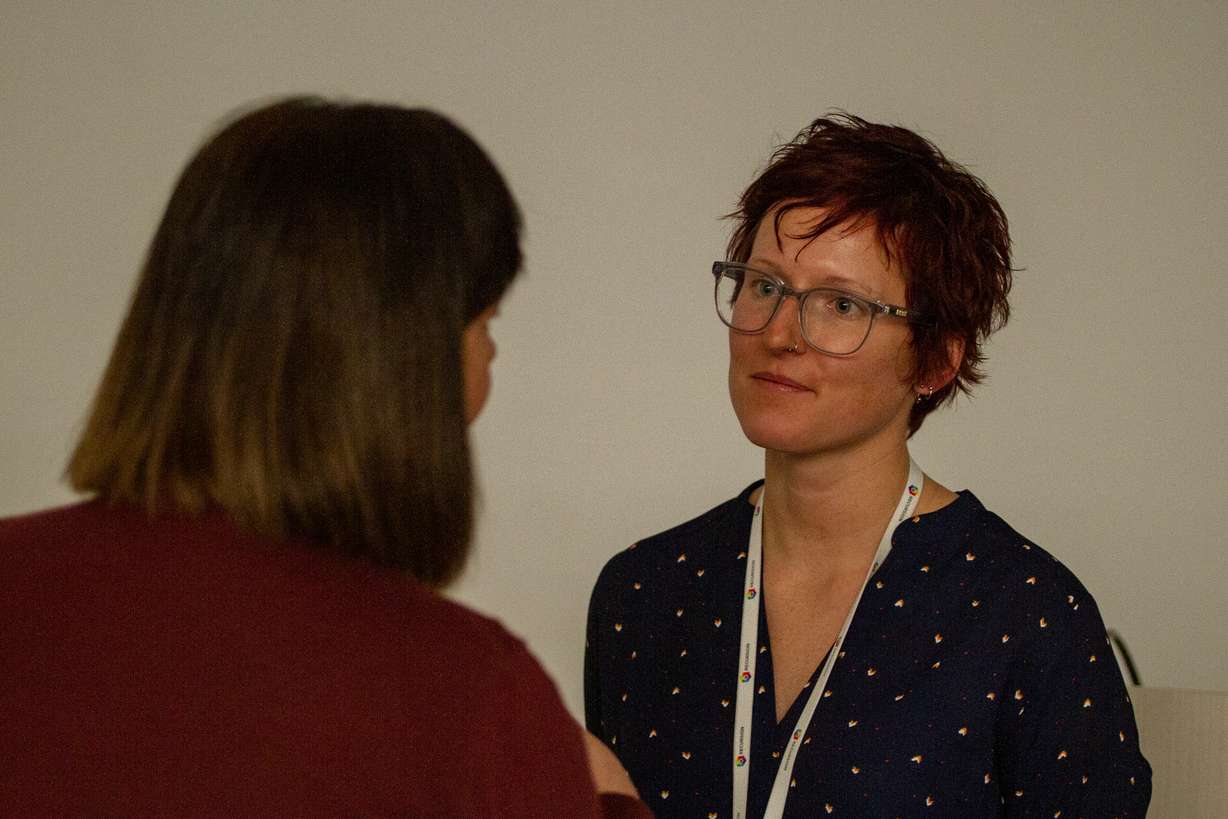 Ford said sometimes she'll be in a room of 20 percent women and think it's about 50 percent, just because she's so used to being surrounded by men.
"You realize that the things you've become so used to aren't necessarily the way it should be," she said. "I think one of the challenges and one of the things this conference tries to address is just having role models out there. You know how people say, 'You can't be it if you can't see it?' Getting excellent, local female data scientists up and speaking to the group will inspire people and make people think, 'Oh I can do this too!'"
Ford hopes to continue the trend for many years to come.
Utah has consistently been ranked as one of the "worst states for women," and women are particularly outnumbered in the tech world. However, Silicon Slopes' annual conference focused on diversity and inclusion this year (despite a "sexist" snafu), and Utah companies have pledged to recruit more women in leadership.
For conference-attendee and computer science student Harmony Kunzler, being surrounded by other women in technology gives her the confidence she needs to speak up, she said.
"When you go somewhere and you're the only woman, it's like it just makes you feel a little smaller," Kunzler said. "So you kind of have to really push it with the confidence and stand up for what you think. So when you have more women, it's (great) to see other people are interested in the kind of things you are."
×
Photos
Most recent Science stories