This archived news story is available only for your personal, non-commercial use. Information in the story may be outdated or superseded by additional information. Reading or replaying the story in its archived form does not constitute a republication of the story.
SALT LAKE CITY — Yet another study has ranked Utah low on the list for women's equality. But, as is common in the Beehive State, the results only show part of the picture.
"Life in Utah is much more nuanced than this study might suggest," said Neylan McBaine, CEO of The Seneca Council, an organization that works to promote gender equality in the workplace.
The new study by WalletHub ranked Utah as the worst state in the nation for women's equality based on gaps between men and women in workplace environment, education and health, and political empowerment.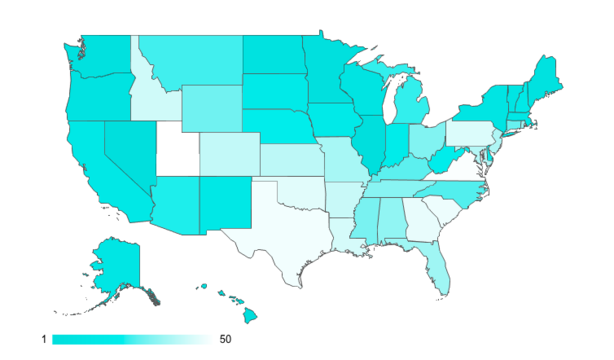 Within those three dimensions, the study looked at 15 key metrics showcasing disparity between the sexes. Utah showed a sizeable difference between men and women in income, executive positions, entrepreneurship, hours worked, advanced education, math test scores and political representation. There was little variation between the genders in unemployment rate, number of minimum-wage workers and educational attainment (the percentage of the population aged 25 and older with a bachelor's degree).
The study also showed, however, that while nearly the same amount of women as men are getting through their undergraduate degrees, few are continuing on to receive postgraduate degrees.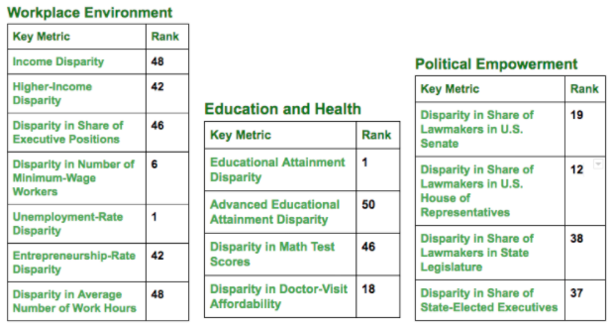 Utah has consistently come in low on other studies on gender equality. The state ranked below the 25th percentile in a study on gender parity by the McKinsey Global Institute and Utah women are consistently underrepresented in higher-paying industries. They also currently earn 29 percent less than men in the state due to discrimination, lack of education and workplace experience, among other things, according to the National Partnership for Women & Families.
"This study used metrics that are pretty standard in evaluating the quality of life for women in a locale," McBaine said. "According to many of these metrics, Utah indeed does rate poorly when compared to other states. Issues such as earning potential, the number of women in leadership positions and the discrepancy in working hours are real."
However, the study's outcomes don't reflect the nuances behind the numbers, according to McBaine. She sees the study's outcomes as being the direct result of women choosing to prioritize local religious and cultural values that affect gender dynamics.
There are nearly as many women working in Utah as the rest of the country with 72 percent of Utah women in the job force, compared to 74 percent nationally. But many of these women are found in lower-paying professions like reception, retail and administration. Many Utah mothers do not see high-paying jobs as family-friendly options or flexible enough to give them the time to work and care for a family, McBaine said.
McBaine believes it's possible to change the narrative in the Beehive State and remind women and young girls that high-paying professions like coding and computer science can be viable options. Many STEM employees can work remotely and keep a flexible schedule, according to McBaine.
She also believes Utah employers have a responsibility to make work accessible for men and women alike. Some major employers, including Salt Lake City and the LDS Church, have recently taken steps to improve their maternity and paternity leave policies by giving new mothers and fathers paid parental leave.
"Women work. Women want to work. Women are coming here to Utah to work. And being so egregiously out of step with the rest of the country bodes poorly for our future growth," McBaine said. "For this reason, businesses and politicians should take studies like this very seriously. We cannot afford to remain insular in our values or our economic development and these gender imbalances are some of the most important roadblocks holding us back."
WalletHub's results were obtained using data from the U.S. Census Bureau, Bureau of Labor Statistics, Equal Employment Opportunity Commission, National Women's Law Center, National Center for Educational Statistics, Centers for Disease Control and Prevention and Center for American Women and Politics.
×
Related Stories