SALT LAKE CITY — A glimpse in the rear-view mirror. The flashing lights behind you. The realization that you're going too fast. Most of us know how it feels to be busted for speeding.
Last year alone, Utah officers wrote more than 160,000 speeding tickets across the state.
How can you avoid getting a ticket? The obvious answer is not to speed. The KSL Investigators wanted to find out which agencies wrote the most speeding tickets. They also analyzed tens of thousands of speeding tickets to learn when you're most likely to get one.
The data comes from the Utah State courts and includes 163,272 speeding tickets from 138 cities and counties across Utah during 2018.
Top cities/counties based on ticket volume in 2018
Salt Lake City: 10,846 tickets
Sandy: 9,958 tickets
Washington County: 6,021 tickets
Iron County: 5,385 tickets
Orem: 5,125 tickets
Officer Zack Young is a traffic cop with Unified Police Department, and though he doesn't work in Salt Lake City, he said the high number in the state's capital makes sense.
"I think it all has to do with not so much as how many violators are in your area, but how many officers you have looking for those violators," Young said.
Top cities/counties based on per capita population in 2018
But what about those towns that don't have a lot of officers, which are sometimes accused of running speed traps? The KSL Investigators dug a little deeper to find out which cities and counties give out the most tickets per capita. In no particular order, they include:
Mantua
Wellington
Big Water
Monticello
Emery County
Garfield County
Juab County
Based on the data, Mantua gives out the most tickets based on population. It was the only area to hand out more tickets (1,283) in 2018 than it has people living there (822).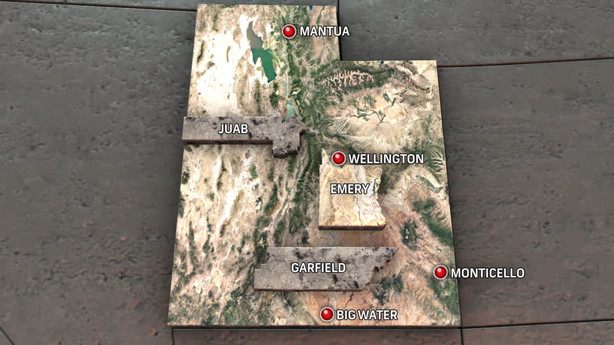 Time of the month
Most drivers KSL talked to believe speeding tickets are most often given out at the end of the month.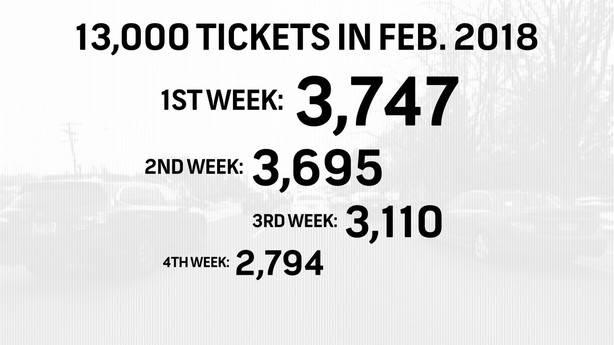 However, out of the 13,346 tickets KSL Investigators checked from February 2018, more tickets were actually filed in the first week of the month, and it gradually went down from there.
First week: 3,747
Second week: 3,695
Third week: 3,110
Fourth week: 2,794
Day of the week
As for the biggest day of the week, KSL did a deep dive into nearly 3,000 speeding tickets from this same week last year, and data shows Saturday as the most popular day for tickets.
Time of the year
Most drivers believe the summer months are when you're most likely to get a speeding ticket.
"I don't know what it is about summer, but it's a crazy time for drivers," Young said. "So that's when we're going to be out there stepping up our enforcement."
But when KSL broke down those tens of thousands of tickets, the busiest month in 2018 was not actually in the summer; it was in the spring, with March having the highest number of speeding tickets given.
January: 14,416
February: 13,364
March: 16,572
April: 14,892
May: 15,233
June: 14,540
July: 13,268
August: 13,169
September: 12,243
October: 11,895
November: 12,915
December: 10,782
KSL also asked Young a question almost every driver wants to know: Is there a speed you can go above the limit without getting a ticket? Young said he has a buffer zone but every officer is different.
"Me personally, I'm looking for 13 over," Young said.
For him, it's not so much about the driver's apparent need for speed, it's more about the need for safety.
"Speed in and of itself may not contribute to the number of incidents of crashes, but it certainly contributes to whether or not that crash is fatal," Young said. "My end goal is to change people's driving behavior."
This leads to driving behaviors that keep all of us safe on the roads.
Young has a Facebook page called "Zack the Traffic Cop" that he uses as a platform to promote safe driving.
×