Estimated read time: 5-6 minutes
This archived news story is available only for your personal, non-commercial use. Information in the story may be outdated or superseded by additional information. Reading or replaying the story in its archived form does not constitute a republication of the story.
HERRIMAN — The Utah Warriors developed an identity early in its inaugural season a year ago.
Fun to watch and explosive on offense, the Warriors were the highest-scoring team in Major League Rugby. They boasted the league's leading try scorer, and delighted fans at Zions Bank Stadium with back-and-forth games and a consistent scoreboard workout.
But there was an underbelly to that team, one the squad didn't often talk about — but it was definitely there.
Utah didn't play defense. At least, not as well as anyone wanted.
Now that's changed.
Two games into the league's second season, the Warriors have flipped their original narrative on its head. No longer a team with an explosive offense and an inconsistent defense, Utah has found a defensive identity to pair with Tonata Lauti, the former Highland High multisport athlete who burst on the scene a year ago.
Now, the Warriors can win with defense, which they hope to do Saturday when they open their home schedule against Rocky Mountain rival Glendale Raptors (1-2) at 7 p.m. MST at Zions Bank Stadium (KMYU, ESPN+).
"We came into the season knowing that we scored a lot of points last year, but we also gave up the most points in MLR," said Utah flex forward Alex Tucci, who played college football at Colorado State and West Texas A&M. "With that being said, we knew that we had to come out strong and put a good defensive product on the field every week.
"Defense has been a huge focus for us."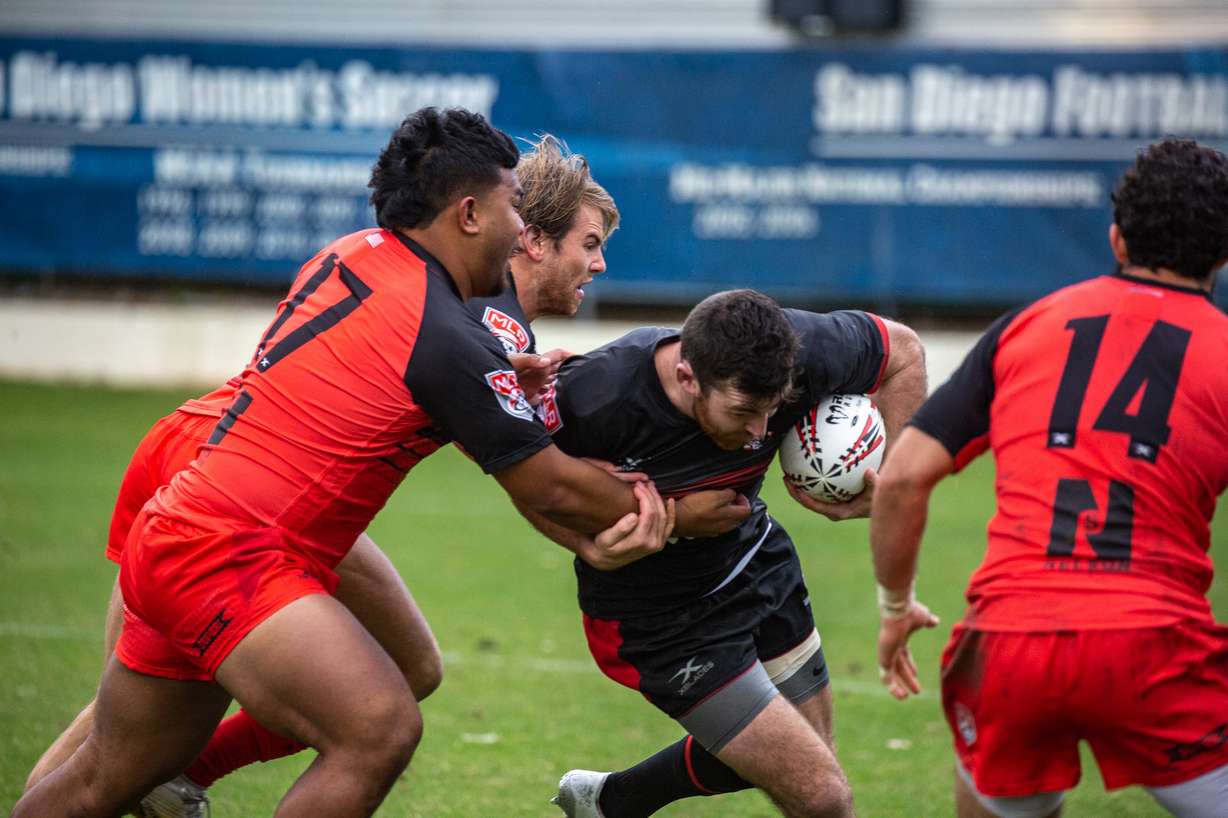 It's part of the maturation of the game. Fans like to see points, no matter how they get them. And while shootouts may entice the casual fan to join the growing crowds at Zions Bank Stadium, defense is what will keep the team winning.
Ultimately, winning will be a bigger driver of off-field success for the Warriors than any player, coach or system. That's why defense was such a focus of the offseason.
"Last year, the stats were in our favor; we were the highest scoring team in the competition — but we also gave away the most points, and that's not a stat we were proud of. We're trying hard to work and keep the high-scoring part of it, and we'll keep building," said Warriors coach Alf Daniels, whose team shut out Austin in a 17-9 win and held San Diego without a second-half try in a 21-10 loss last Sunday. "But we certainly wanted to get rid of the other side of it.
"A lot of work has gone into our defense. I feel like we've got a good structure, and now a lot of it comes down to individuals."
With that in mind, the Warriors revamped their coaching staff in the offseason. Daniels brought in James Semple to lead the team's backs, a move that Utah hopes will improve as the player-coach develops his side more.
But perhaps more important was the addition of forwards coach Stevie Scott. A native of Scotsman, Scott comes to Utah with 20 years of coaching experience, as well as a professional career in his native Scotland at Borders and Edinburgh.
He featured 11 times with the Scottish national team, and took the Warriors by surprise with his intensity — but also his genuine passion and love for the game.
Players and coaches describe Scott as "intense" and "passionate." It's a unique personality that took some time to rub off on the players, Daniels admits.
Now, though, the Warriors know Stevie Scott will do anything for them — and the full-time forwards coach is already proving dividends.
"He's a great guy. He's very intense, but I always feel like he's in your corner," Tucci said of Scott. "He's taken my game to another level; I've still got a long way to go, but you can see him planting seeds in each one of us on our roles, assignments, and the right way to play the game.
"Having him is huge."
The Warriors aren't a finished product, but they don't need to be. Saturday's home opener is the first of a three-game homestand in Herriman, and while the rest of the league has played as many as four games, Utah is just 1-1 with an exhibition win over newcomers New England Free Jacks, as well.
There's plenty of time to improve and get better before the league's postseason in June.
But the improvements are already clear.
"We're not having teams get breaks on us like we were last year on set pieces," Daniels explained. "That's the start of it. And our forwards are staying in the tidy areas, looking after the forwards, while the backs look after the backs."
Utah Warriors (1-1) vs. Glendale Raptors (1-2)
Saturday, Feb. 23 (7 p.m. MT)
Where: Zions Bank Stadium, Herriman
TV: KMYU
Streaming: ESPN+ (national), Deseret News (local)
Extra: First of three-straight home games for the Warriors, including NOLA Gold and Major League Rugby newcomers Rugby United New York .. tickets available at warriorsrugby.com.
×
Related stories
Most recent Sports stories