HERRIMAN – When you're a snowplow driver in Utah, staying on the go is essential, especially in the middle of a snowstorm. This week, however, two Herriman snowplow drivers are getting credit for what they did when they stopped.
"It was probably like 10 minutes," said Travis Dinger. "But it felt like an hour."
Dinger was recently hired as a snowplow driver in Herriman. During Wednesday's snowstorm he was assigned to go with another snowplow driver, Gunner Kelsch, to do some on-the-job training.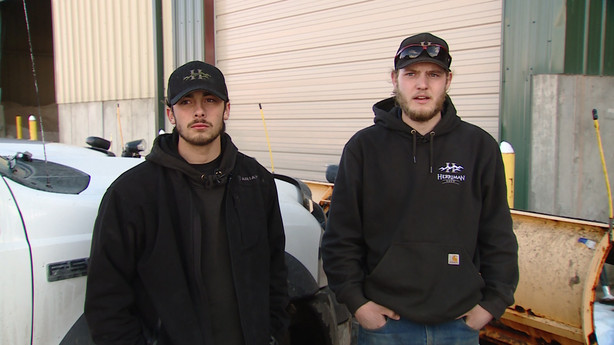 "The storm was one of the worst. It was pretty bad," said Kelsch, with a laugh. "I haven't seen this much snow in a long time."
When they pulled into Jana Court they both saw something even the most experienced driver hardly ever sees.
"We were just plowing like normal and noticed someone on the ground with two people on top of them. I'm like 'No, that's not normal,'" said Kelsch.
They pulled over and realized one man, Larry Wilson, was doing chest compressions on the other. Wilson, who lives across the street, came on the scene when he saw his neighbor collapse after starting his snowblower.
"I just saw a movement out of the corner of my eye," said Wilson during a phone interview. "I saw him on the ground and he wasn't getting up."
Wilson ran outside and had his wife call 911. He was doing chest compressions when he noticed the Herriman snowplow and waved at the driver to stop.
That's when Kelsch and Dinger got out.
"I was in shock. Especially when I saw his face ... purple," said Dinger.
Just a few weeks before, both drivers had taken a CPR class through Herriman City, and knew what to do in order to help Wilson.
"He was able to take over for me and did a great job," said Wilson.
They didn't stop, even after medical crews arrived to take the man to the hospital. When the ambulance left, Kelsch and Dinger got back in their snowplow, and finished plowing.
Still, though, they were thinking about the man on the ground.
"This morning, we heard that he was conscious when he got to the hospital, and that he was OK as far as I know," said Kelsch.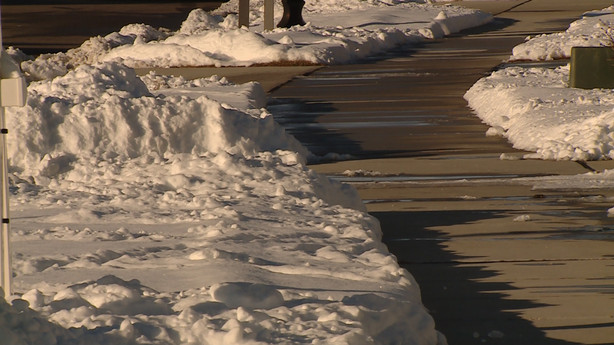 He was right.
According to the spokesperson for Jordan Valley Medical Center, that man is now in good condition at the hospital. It appears he had a heart attack, and doctors are crediting those who gave him CPR with saving his life.
"We all played a part in that and we're thankful for that," said Wilson. "It wasn't his time to go."
Now, as word spread through city workers, Kelsch and Dinger are being called heroes. They're not so sure about that.
"I just, I feel like it's anybody's responsibility. If they know what they're doing, then hop out and do it," said Kelsch.
He also wants others to know how important it is to get CPR training.
"I think it's very important," he said. "I think everybody should know how to do at least chest compressions, and not just if you work for the city. You should, just, you should know how to do it."
It can make a big difference, even in the middle of a snowstorm.
At this time, KSL is not able to identify the man.
×