SALT LAKE CITY — With a heavy blanket of snow settling down on Utah this week, outdoor adventurers are trying to take advantage of prime snowshoeing weather. Here are some stunningly beautiful winter wonderlands to explore by snowshoe this month.
This mountain hike is popular in both the summer and winter, and it yields a fun walk through pine forests and over mountaintops. Concluding at a stunning valley overlooking a crystal clear pool of water, Desolation Lake makes for a beautiful out-and-back hike.
Trailheads can be accessed from either Millcreek or Big Cottonwood Canyon. From the Big Cottonwood side, it can be found at the Mill D North Trailhead. Following the path up a few miles will lead you to a fork with one sign pointing toward Dog Lake and another pointing toward Desolation Lake. Dog Lake is a nice detour, but you'll want to continue right to get to your destination.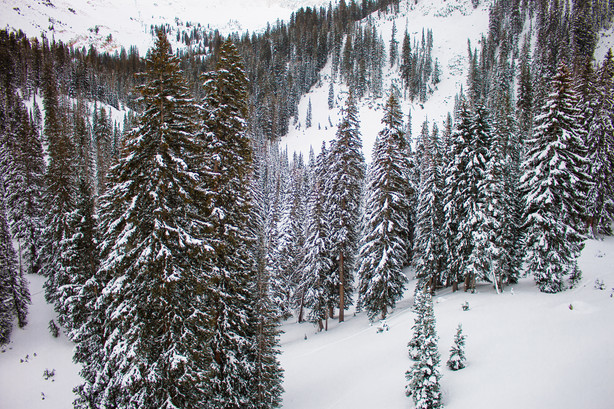 Keep chugging up a short uphill slog until you reach an area where the trees open into a wide valley. Trek along the valley, roughly heading eastward, and you'll eventually find yourself at the still shores of Desolation Lake.
This out-and-back hike is rated as moderate and is around 7 miles roundtrip. Prepare yourself to experience 1,988 feet of elevation gain, but bear in mind that the trail is heavily trafficked, so snowshoeing up it should be very doable.
For more detailed directions, see AllTrails.
This barren island settled in the Great Salt Lake and connected to Syracuse by a drivable land bridge is a beautiful winter destination. Though sunset is certainly the prime time of day to catch views on Antelope Island, snowshoeing adventures will yield rewarding results any time of day.
Consult the Antelope Island trail map for details on hiking terrain, and be sure to check the website and make sure conditions are favorable for snowshoeing. A good way to make full use of a day on Antelope Island would be to take an afternoon hike and then watch the sunset over the Great Salt Lake, which is often frozen solid during the coldest months of the winter.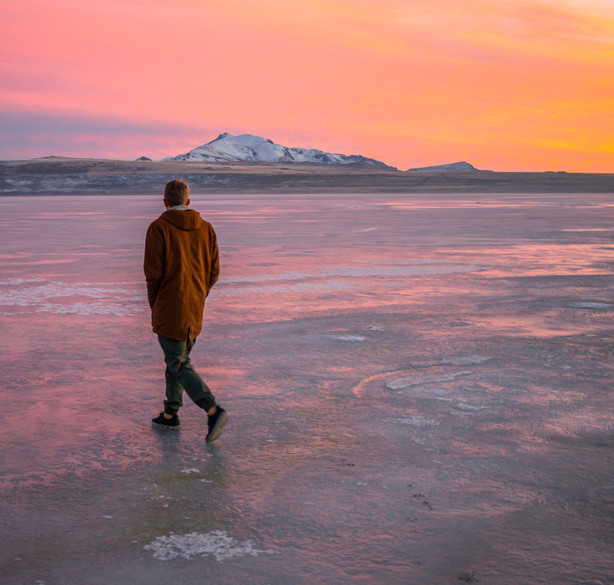 The Frary Peak Trail, 6.4 miles round trip, is a great afternoon hike option that will lead to stunning views at the top of Antelope Island's small mountain. Split Rock Loop, at 5 miles round trip, would also make for a fulfilling adventure.
Try to end hikes before sunset has passed, or be prepared with the proper equipment to snowshoe in the dark. Additionally, despite the seemingly safe ice covering the lake, be wary of thin spots and exercise extreme caution when venturing out onto the Great Salt Lake's frozen surface.
Read more about snowshoeing on Antelope Island on the State Parks website.
Bells Canyon is one of Utah's most popular hikes in the summer, but few enjoy the scenic trail during winter. It's a well-established snowshoe hike, and its slight removal from the Cottonwoods is helpful in avoiding lines headed up to ski areas.
Access the Bells Canyon trailhead just past Little Cottonwood Canyon in Sandy. The trailhead is obvious with a small parking lot at its base. Though there's a big initial push on the hike that scares some people off, this beginner hike is actually quite moderate and is flat for most of the way.
Beyond the initial push, enjoy views of a frozen lake, which is popular for fishing and a good lunch destination. After that, chug up a steady hike that gradually gets steeper up to Bells Canyon Waterfall, an impressive cascade tucked away in the wintry forest.
The hike is a 5-mile out-and-back and has a 423-foot elevation gain. If trekked with purpose, Bells can be completed in under two and a half hours. It also is a great hike to do leisurely, with multiple places to stop and eat or relax along the way.
The eastward-facing angle of the trek down makes finishing at sunset a great idea. Read more about Bells Canyon and current weather conditions on Outdoor Project.
Close to Millcreek Canyon, Neffs is a great hike year-round. Its status as one of few great dog-friendly hikes in the area makes Neffs a great place to snowshoe with pets in the winter. A difficult hike, you can be expected to trek around 6.2 miles and gain 3,005 feet of elevation along the way (if you choose to go the whole way up).
The hike is well-trafficked, so following a trail up is doable, and it can be fun to ski or sled back down and take advantage of the dense snowfall. Bear in mind that people occasionally take wrong turns on this trail, so be sure you're taking the correct routes as you go or it could end up adding time onto your hike.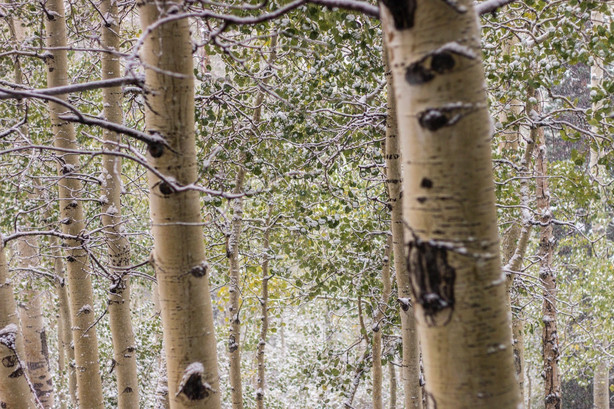 Read more about getting there and assessing hike conditions on All Trails.
Hungry for more? Utah.com has a host of great snowshoeing suggestions. Comment with your favorite hikes below.
×