LOGAN — The mother of a 23-year-old Logan man shot and killed Friday in his ex-girlfriend's apartment during a confrontation with the woman's current boyfriend questioned why police were not summoned before the dispute turned deadly.
Investigators said Dylan Tyson Millan showed up after sending texts to his former girlfriend.
"I don't understand why they just didn't call the cops," said July Cruz, Millan's mother, during an interview Saturday.
Cruz said her son was sometimes misunderstood because he was outspoken.
"He has no filter but he had a big heart and he didn't deserve this," she said.
The shooting occurred at an apartment on River Bend Road about 6:30 a.m. Friday.
"Officers arrived and located two adult females performing life-saving measures on an adult male," according to a statement from Logan police.
Millan was pronounced dead at the scene.
After texting his former girlfriend, Millan arrived at her apartment where several people were inside, including the woman and her current boyfriend, Jeremy Boyle, 26.
At some point after entering the apartment, there was a confrontation between Millan and Boyle and Millan was shot, according to Logan Police Capt. Tyson Budge.
Millan's family says he went to the apartment to pick up his daughters, who were staying with their mother.
Cruz said the apartment was small and she fears Millan's children witnessed the fatal shooting and its aftermath.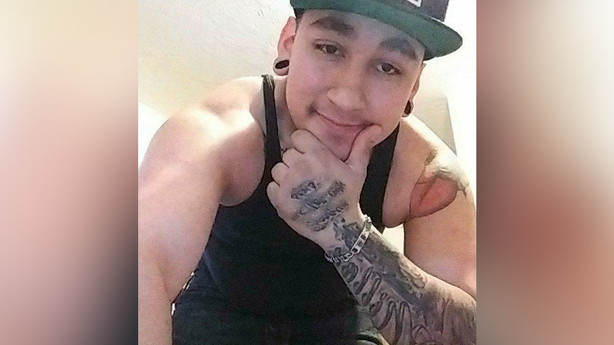 Police said four children all under the age of 7 were in the apartment at the time of the shooting, as well as the woman's mother, police said.
Budge said Boyle had cooperated with investigators. He was released from custody on Friday, police said. Evidence collected will be turned over to the Cache County Attorney's Office to determine whether criminal charges will be filed or if it is a case of self-defense.
"I don't know how you can claim self-defense when my son had no weapon, no nothing," Cruz said.
Family members said they'll remember their son and brother as a caring father and someone who made them laugh.
"He was a great father. He loved his girls a lot. He would have done anything for them," Cruz said.
Contributing: Ashton Goodell, KSL TV
×
Photos
Related Stories