Estimated read time: 4-5 minutes
This archived news story is available only for your personal, non-commercial use. Information in the story may be outdated or superseded by additional information. Reading or replaying the story in its archived form does not constitute a republication of the story.
PARK CITY — When Tiffany Shlain founded the Webby Awards in 1996, people in the tech community viewed the internet as a tool that had great potential to connect people in new ways.
They didn't know they'd be creating an addictive, manipulative network, she said.
"I feel like we're at this kind of 'Frankenstein' moment," Shlain said. "We have to really do some serious thinking and discussing and get more reflection back into our society. It's almost like we've created this primal urge network with absolutely no reflection."
Shlain spoke at a panel titled "The Biodigital Continuum: Rebounding Digital Democracy" Tuesday at the Sundance Film Festival in Park City.
Also on the panel were Douglas Rushkoff, author of the book "Team Human," as well as Academy Award-nominated filmmakers Jehane Noujaim and Karim Amer. University of California-Los Angeles adjunct professor Roya Rastegar moderated the panel.
Noujaim and Amer directed the documentary "The Great Hack," which debuted this week at Sundance and is set to hit Netflix sometime this spring, according to Noujaim.
The documentary examines the Cambridge Analytica scandal from last year, in which it was revealed that a quiz app on Facebook may have compromised data from more than 50 million users.
Data has surpassed oil to become the most coveted commodity on earth, Amer said. It is driving the world economy and people have to be mindful of that, he said.
People might think data is purely information, but it is dynamic and has its own point of view, Amer said.
"It actually has an eye and it it is observing us as we're observing it," he said.
The Cambridge Analytica scandal prompted a widespread campaign calling for people to delete their Facebook accounts. But even with one of the biggest data privacy scandals in American history, we're all still on Facebook, Rastegar said. She asked the panelists why that is.
Rushkoff said when we use virtual social networks like Facebook, in a way we're tricking our minds into thinking we're actually doing something social, instead of just staring at a screen. From an evolutionary perspective, our brains don't know a person from a piece of media.
The experience tells your mind that it's establishing rapport with another person, but it's not genuinely feeding the neurons in your brain that desire social connection, Rushkoff said. And instead of blaming the tech for failing to provide that connection, you blame the person on the other side, he said.
"The reason why Facebook is addictive is because it fails to deliver what it is that we expect from it," he said. "So we go back and we go back and we go back. If it was actually satisfying, we wouldn't go back."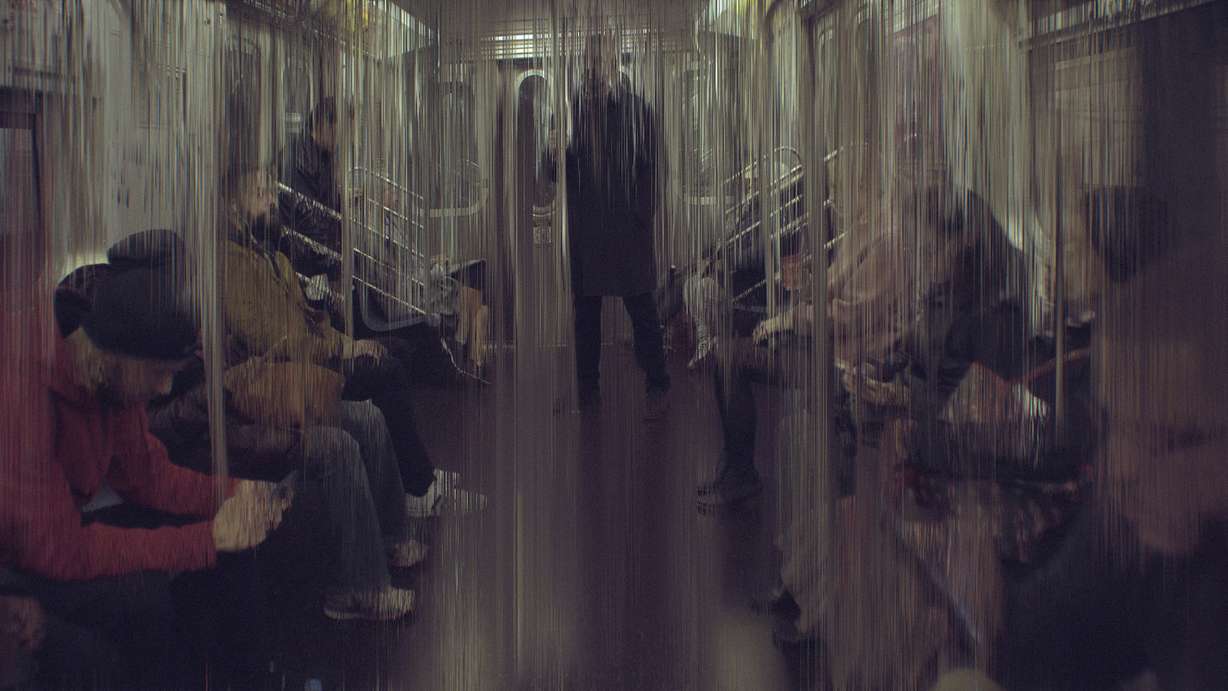 Rushkoff said he has largely stopped using the site, but it's a result of his privilege that he has been able to do so.
Since he's already an established author, he no longer needs to network on Facebook, but for other authors or creators who aren't established, they may still need to use the site, he said.
In Egypt, where Noujaim and Amer originally are from, Facebook is so ingrained in popular culture that Egyptians often refer to the internet simply as "Facebook," Amer said. It's the only way some people have to connect in Egypt, he said.
Amer said he hasn't personally decreased his Facebook usage, but it shouldn't be the only option, Amer said.
"I shouldn't have to delete access to connectivity because of (Facebook's) bad behavior," he said. "They shouldn't be putting me in that choice."
There are other feasible business models that aren't based on addiction and manipulation, Shlain said.
She pointed to Wikipedia, which provides a way to get people access to information quickly and effectively.
"We need to start being more creative with the business models," Shlain said.
×
Photos
Related stories
Most recent Entertainment stories