This archived news story is available only for your personal, non-commercial use. Information in the story may be outdated or superseded by additional information. Reading or replaying the story in its archived form does not constitute a republication of the story.
SALT LAKE CITY — A South Jordan real estate agent found dead in one of his rental properties was shot three times in the back and once in the groin, according to charging documents.
On Monday, Manuel Velasquez, 31, of South Salt Lake, was charged in 3rd District Court with murder, a first-degree felony, in the death of 40-year-old David Stokoe. In addition, Velasquez was charged with two counts of firing a gun and causing serious injury, a first-degree felony, obstructing justice, a second-degree felony, and possession of a firearm by a restricted person, a second-degree felony.
Diana Yvette Hernandez, 30, of South Salt Lake, was charged with obstructing justice, a second degree felony.
On Jan. 18, Salt Lake City police responded to 878 E. Princeton Avenue to look for Stokoe, who had been reported missing, according to charging documents.
"In an upstairs apartment, they observed that the living room carpet had been ripped up and rolled into a bundle and there was apparent blood stains on the floor," the charges state. "In a crawl space inside a closet, investigators located Stokoe's body, partly wrapped in a sheet and blanket."
Detectives looked at Stokoe's phone and discovered his last communications were with a number registered to five people, including Velasquez and Hernandez, the charges state. Police recognized some of the names as aliases for the same person.
A plastic bag from WinCo with an empty package of latex gloves led investigators to a nearby WinCo where they reviewed surveillance video. In the video, Hernandez is seen purchasing the gloves, the charges state.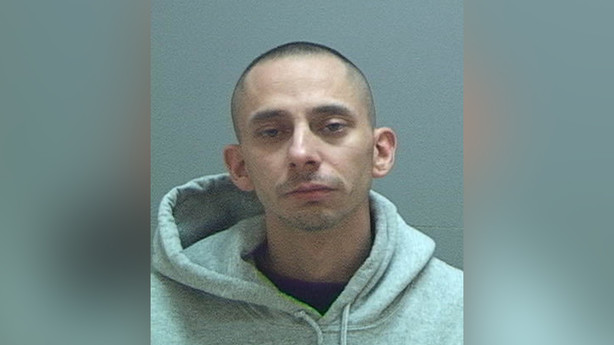 Police later interviewed the person who picked up Hernandez and Velasquez from the Princeton apartment.
"Hernandez made statements to (the driver) that something had happened and the guy 'got what he deserved,'" according to charging documents.
When police interviewed Velasquez, he said that he and a woman named Jessica Miller, 38, who has also been identified as Jessica Reese, had been arguing with Stokoe through text messages about rent and that Stokoe wanted them out of the house by 6 p.m., the charges state.
When Stokoe arrived, Velasquez claimed that Miller got into a fight with him, and Velasquez "jumped into the fight" and "shot at the landlord at least 3-4 times," according to the charges.
After unsuccessfully attempting to clean blood from the floors, the defendants ended up cutting out pieces of carpet, the charges state.
As of Monday, no charges had been filed against Miller, who was initially arrested for investigation of obstructing justice.
Related:
A friend of Stokoe stated earlier that the real estate agent was trying to help Velasquez and Miller and began renting his upstairs apartment to them in December. But he later felt he was being taken advantage of, that rent wasn't being paid on time and more people were living there than agreed on, according to the friend.
Salt Lake police said there was no evidence of Stokoe kicking in the door or putting anyone in a chokehold, as Velasquez originally claimed.
Velasquez was previously convicted of witness tampering in 3rd District Court in 2011, making it illegal for him to own or possess a gun, according to court records. His long criminal history also includes being convicted last year of attempted forgery, attempted theft in 2015, and attempted drug possession in 2011, according to court records.
In 2010, Velasquez was charged with attempted murder. But the case was dismissed right before it was scheduled to go to trial because the state's witnesses disappeared, according to court documents.
×
Photos
Related Stories