Estimated read time: 3-4 minutes
This archived news story is available only for your personal, non-commercial use. Information in the story may be outdated or superseded by additional information. Reading or replaying the story in its archived form does not constitute a republication of the story.
SALT LAKE CITY — Hilarie Petersen's last pregnancy, like her other three, was rough.
But one thing was very different: She never had such high blood pressure and her other babies were delivered full-term.
Sophia Quinn, however, came very early — at just 23 weeks and two days of gestation.
"My Sophia had a beautiful, strong and vibrant spirit. She wasn't just a fetus," said Peterson, of Riverton. Sophia held on strong for 13 days, but her mom said she caught a dangerous infection and her "super teeny" body quickly shut down.
"I love everything about my precious baby," Petersen said. "I want people to know that every life does matter. Even a 23-week infant can have an impact."
Petersen, along with hundreds of other Utahns, attended Pro-Life Utah's March for Life at the Capitol on Saturday. She wore a nametag, one of 3,200 that reference the babies who were aborted in Utah last year.
The size of the crowd, Pro-Life Utah President Mary Taylor, said, "restored my faith in humanity" after recent developments in New York, where the state Legislature approved a bill allowing abortions up to full-term.
"We still have a lot of work to do, but life is winning again in Utah," Taylor said.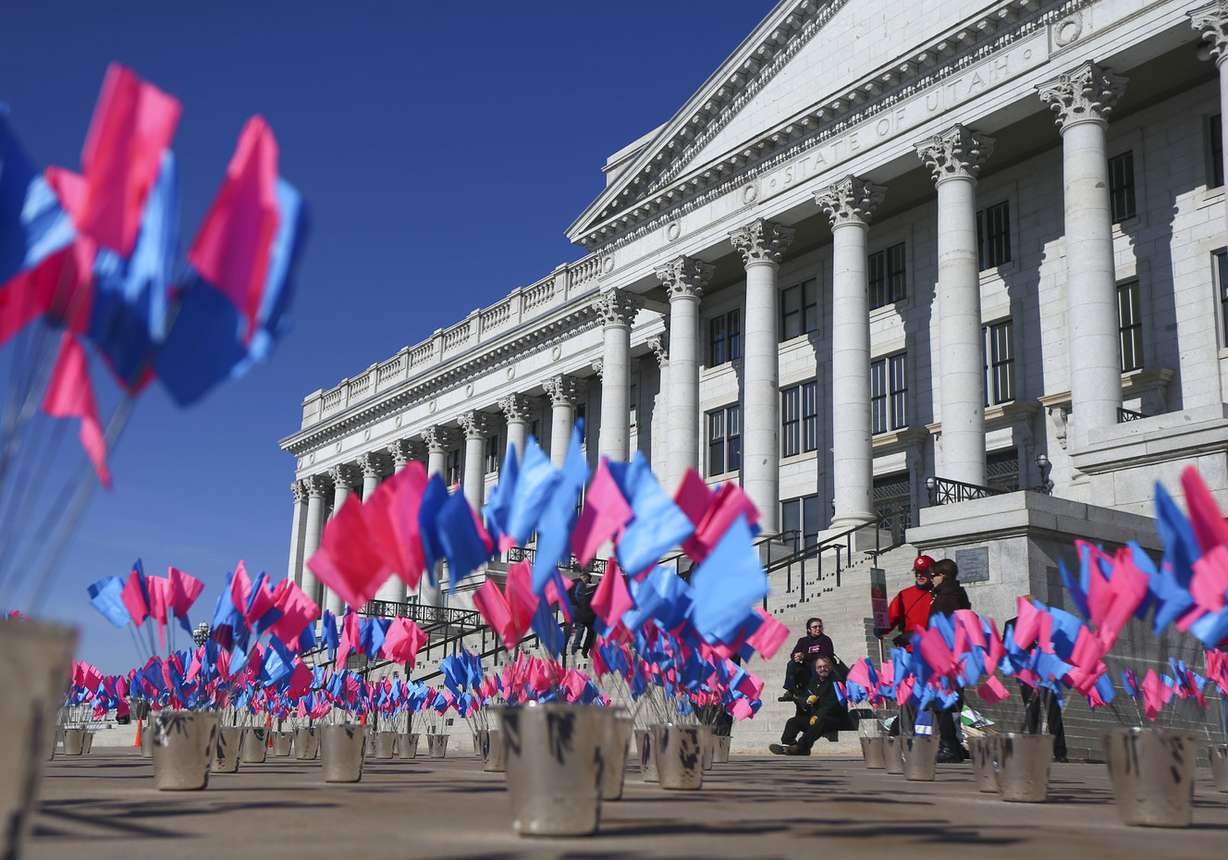 Utah Rep. Cheryl Acton, R-West Jordan, has proposed that Utah's abortion rights be limited to the first trimester, or 15 weeks gestation. HB136, like Utah's abortion law, contains the exception whenever the health of a mother is threatened.
"We as a society are failing women," Acton said, adding that women in Utah aren't told about "serious risks and sometimes irreversible effects" that can result from an abortion.
"While it is currently legal, it is not always safe for women, and it is never safe for the unborn child," she said.
Since the landmark decision in the case of Roe vs. Wade in 1973, Acton said research has shown that babies can feel pain as early as eight weeks in the womb. She also said the United States is among four countries that allow the practice of abortion on-demand, whereas, in 92 percent, abortion is limited to 12 weeks gestation.
"We are the outliers," Acton said, adding that things need to change.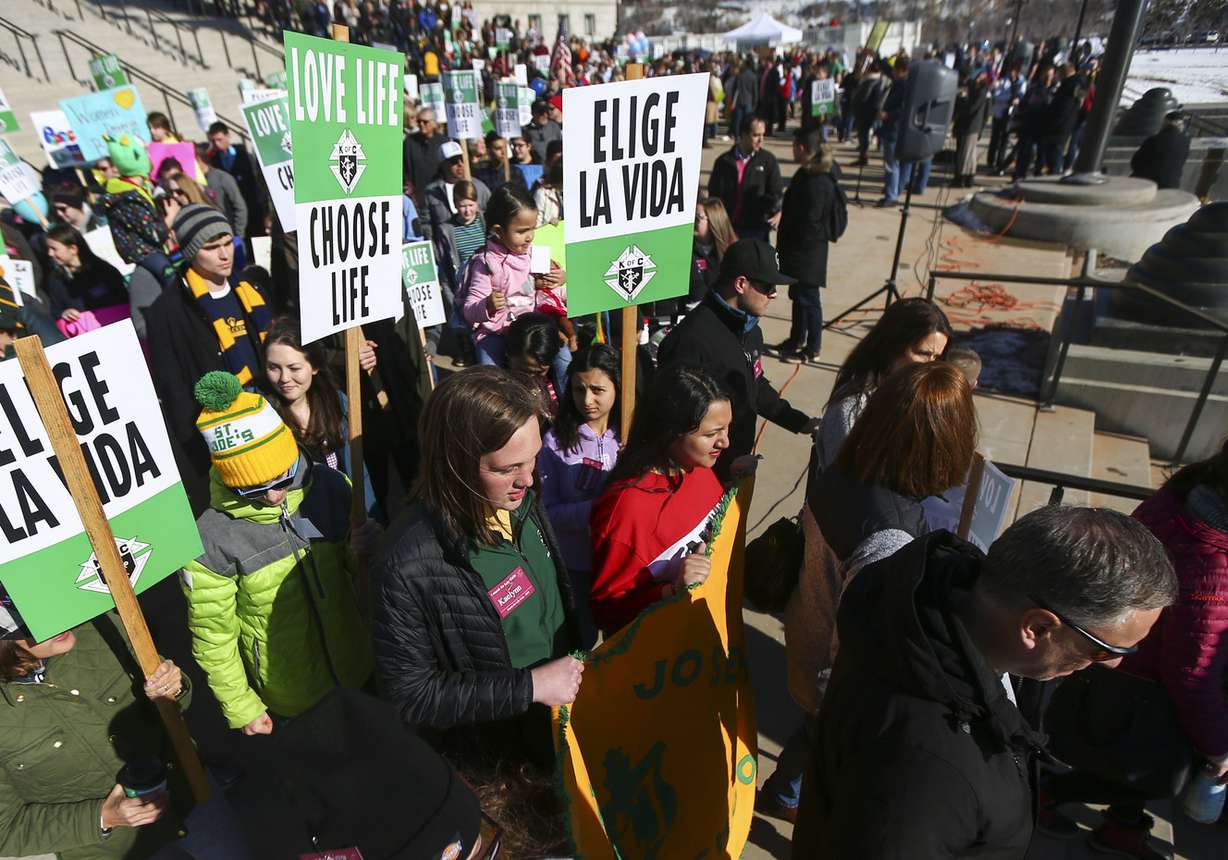 "Every child deserves to bloom and grow and bless all of us," said Stan Ellsworth, who emceed Saturday's anti-abortion rally during which attendees marched around the Capitol complex to honor the lives of Utah babies never born.
If Acton's bill passes, the new law would almost certainly be challenged in court.
Ric Cantrell, spokesman with the Utah Attorney General's office, said, "a conservative estimate of the costs of taking an issue like this to the U.S. Supreme Court" would be $2 million.
"There are things in America that are worth standing and living for," Ellsworth said.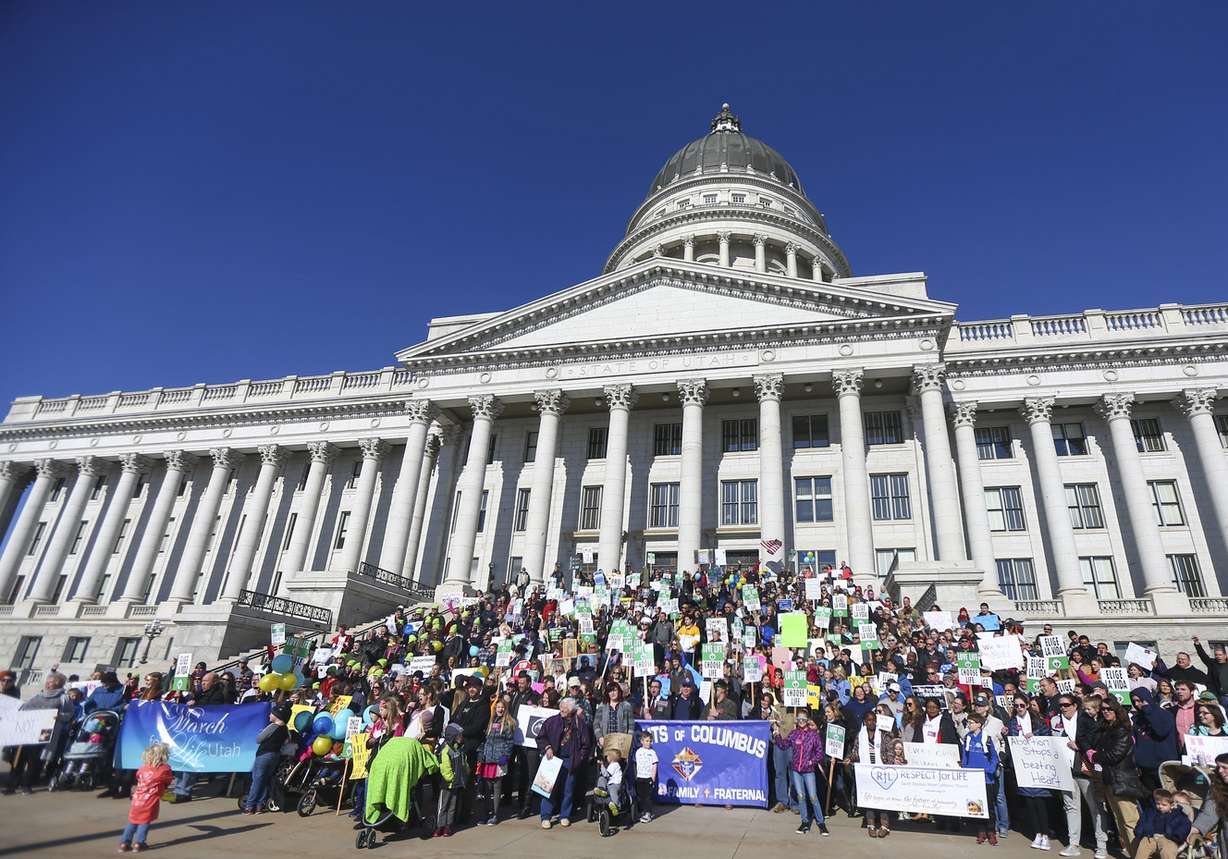 Lindsey Tafengatoto, 25, fell into what she said was "the wrong crowd" as a teen and found herself pregnant at 17.
"I felt shock, fear, regret, more fear, anger and loneliness," she said. Facing pressure from her then-boyfriend, she ultimately chose to have an abortion, which she said, only added "shame and guilt" to the mix.
"I just remember the moment and feeling so sorry," Tafengatoto said, adding that her upbringing had taught her abortion was "unthinkable."
Poor choices, she said, led to another pregnancy at age 19, but, given her experience, and deciding that "what he deserved, I could not give," she chose to place her son for adoption. Tafengatoto now works as what the organization calls a "sidewalk advocate," approaching and educating women outside the local Planned Parenthood office.
"I testify of the horrors of abortion," she said. "Of the pain and trauma it has caused me in my life. There are resources available. There is hope to be found and joy to be had."
×
Photos
Most recent Utah stories