This archived news story is available only for your personal, non-commercial use. Information in the story may be outdated or superseded by additional information. Reading or replaying the story in its archived form does not constitute a republication of the story.
PARK CITY — Park City is famous for its ski resort and surplus of fun winter activities, but besides downhill skiing, there are a lot of other unique excursions that help show why Park City is considered a mecca for the outdoors.
Here are some Park City daytrips you might not have tried before: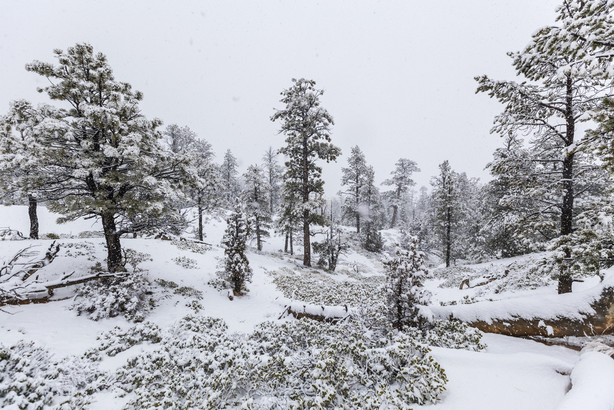 Cross-country skiing at Round Valley
Round Valley is a wide open set of trails curving through rolling hills and up small mountains. In the winter, this track is groomed and makes for a perfect cross-country skiing area. These trails will be most easily accessed from Quinn's Trailhead near the National Ability Center off state Route 248, though it can also be accessed from other points around Park City. Groomed and maintained five days per week (Tuesday through Saturday) by the Mountain Trails Foundation, these free tracks are a favorite for local skiers.
Snowshoeing or hiking at the Swaner Preserve and EcoCenter
Swaner is a 1,200-acre preserve located in beautiful wetlands with a thriving wildlife scene. Notorious for its birds, beavers, foxes, marmots, moose, deer and elk, this open expanse has 10 miles of connecting trails for hiking and snowshoeing.
Swaner EcoCenter hosts guided tours on Saturday at 8:30 a.m. for $10, and they allow self-guided tours any day of the week. Swing through the EcoCenter in Kimball Junction to pick up a map and a lock combination for the trail system. Snowshoes can be rented at the EcoCenter for $5 during a tour or for $15 for the full day. Swaner is open from 10 a.m. until 4 p.m. in the winter.
Mountain biking on the Flying Dog Trail
This epic, intermediate level ride makes for a combined 14-mile loop that takes about two or three hours. The total elevation gain is about 1,400 feet during 8 miles of steady uphill climbing.
Once bikers reach the top, even the most masochistic rider will be glad to see the 6-mile downhill stretch of rolling trail. Most cyclists will begin at the Fink Again Trail in Jeremy Ranch or the Glenwild Loop. Starting the Flying Dog Trail from the Glenwild Loop offers 16 switchbacks up and a spectacular ride down through a forest of aspens, pine trees and wildlife. Watch out for moose.
Bikers may want to wait until the snow has subsided a bit before riding this trail.
Snowshoe or hike the Iron Mountain Trail
This beginner hike is a beautiful, 3-mile out-and-back that provides stunning views of Park City, Park City Mountain Resort and Deer Valley. Hikers can expect to see moose, wildlife, aspen trees and nature along the way.
You'll hike along a wooded path on an uphill stretch that might get your legs burning. Eventually, hikers find themselves atop Iron Mountain, and if you keep going, you'll merge onto the Mid-Mountain Trail. If hiking in the winter, many people choose to hike or snowshoe up and then sled back down the smoothed-out path.
What are your favorite hidden adventures in Park City? Let us know in the comments and read more about outdoor adventures in Park City here.
Editor's note: A previous version of this article listed a fifth outdoor adventure as Paddleboard yoga in the Homestead Crater. The crater is actually located in Midway, Utah. A business — Park City Yoga Adventures — that hosts paddleboard yoga at the Homestead Crater is located in Park City.
×