SALT LAKE CITY — A winter storm is expected to hit much of Utah on Monday, bringing up to 8 inches of snow in some areas, weather officials report.
A winter storm warning will go into effect along the Wasatch Front at 6 a.m. with "heavy snow" expected to impact Monday morning travel, according to the National Weather Service.
The storm will begin to move along the I-15 corridor between 3-6 a.m. and could start off as rain or a rain-snow mix, said KSL TV meteorologist Dan Guthrie.
By about 8-10 a.m., cold air will likely turn that rain into snow, he added.
Drivers should anticipate severe winter weather conditions, including low visibility and snow-covered roadways.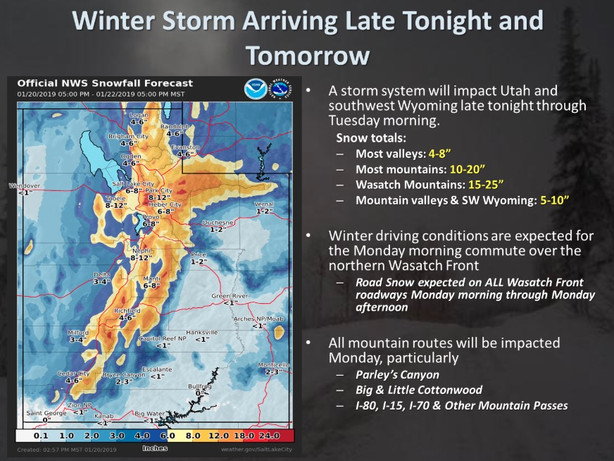 The winter storm warning also advises drivers to be prepared with a flashlight, extra clothing, food, water and other supplies in case of an emergency.
The most significant snow is anticipated in northern and central Utah with accumulations of 4-8 inches in most valleys and 15-25 inches in the Wasatch Mountains, the weather service reports.
Several mountain routes will be affected by Monday's storm including I-80, I-70, Parleys Canyon and Big and Little Cottonwood canyons.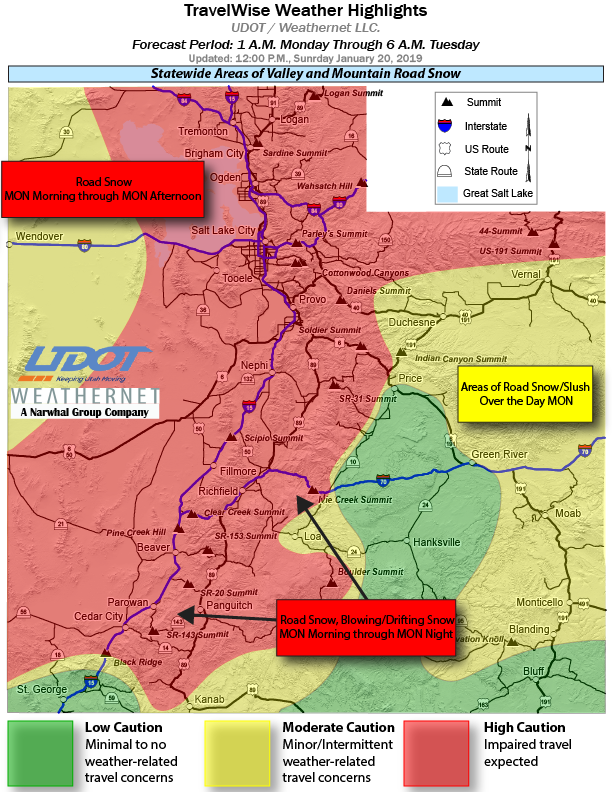 Drivers heading up these routes should be prepared for chain restrictions at any time, according to a road weather alert from the Utah Department of Transportation.
Little to no snow accumulation is expected in southern or eastern Utah.
For more on winter road conditions, visit UDOT's website or dial 511.
×