SALT LAKE CITY — Utah's winters bring heavy snowfalls and freezing temperatures, but some outdoorsy Utahns like to continue to enjoy camping, hiking and outdoor activities all year long.
Here are some top local locations to go camping in the winter:
Daniels Summit
Daniels Summit offers winter vacation activities for both die-hard snow campers and those who prefer to stay in a lodge. Daniels Summit Lodge is conveniently close to nature, allowing travelers the opportunity to get outside — and then come back to a hot tub at the end of the night. For campers, there are many areas to set up and pitch a tent for the weekend.
Near Daniels Summit, there's more than 200 miles of groomed trails for cross- country skiing and snowshoeing. The lodge offers guided tours on snowmobiles, horseback and RZRs. They also offer equipment rentals so you can have the same experience without a guide.
Strawberry Reservoir is also conveniently close by and is one of Utah's most renowned ice fishing destinations. Try your hand at ice fishing and, if you get bored, there's no shortage of other activities.
Getting there: Daniel Summit Pass via Highway 40 in Heber City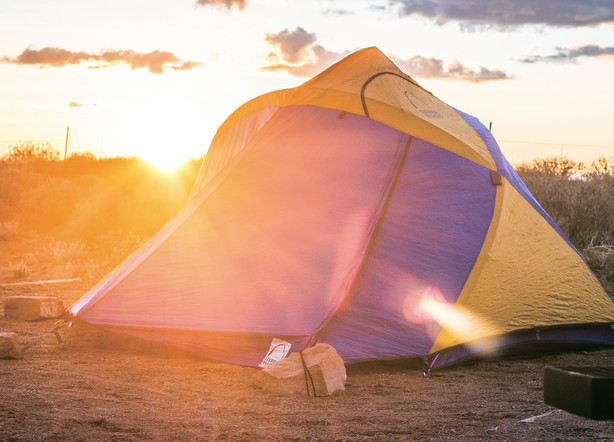 Moab is a prized spring, summer and fall destination for Utahns looking for a quick, outdoorsy weekend getaway. So much so, that it is often packed with people at popular times of the year, and it can be hard to find solitude in nature… or a campsite, for that matter. Winter provides a special time for the national parks: few people, cool temperatures and vast expanses of nature.
There are many options of where to stay in this year-round destination, whether your preference is a hotel, yurt or tent. Hotels are located in Moab, like the Fairfield Inn and the Red Cliffs Lodge. In terms of yurt camping, the Mongolian-style yurts at Dead Horse Point State Park sleep six cozily and come equipped with burly heaters. If you're looking to go tent camping, the Sand Flats Campground is a nice location to pitch a tent. The sand and rocks absorb sunlight well, and the large boulders and mesas provide coverage in case of a cold, windy night.
Be aware that though Moab is a lot warmer than northern Utah and is pretty temperate during the day, it's still quite cold and it's necessary to dress warmly and bring appropriate gear for the winter.
Getting there: Moab via Highway 191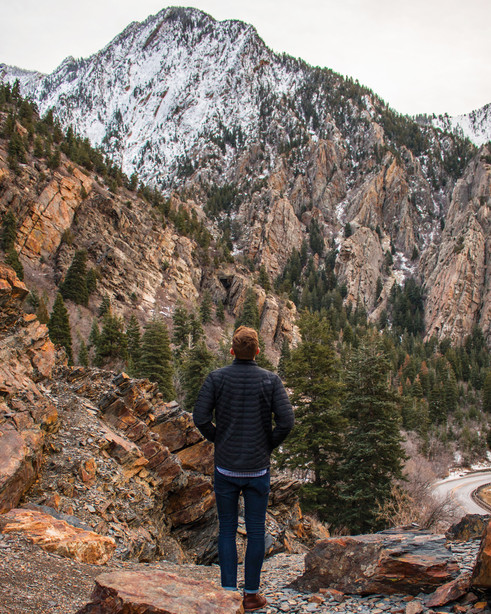 Zion National Park
Zion is Utah's lowest-elevation national park and stays pretty temperate all year long. During the winter, visitors can expect temperatures to hover in the 50s and 60s and then lower to around freezing at night. Like Moab, Zion is significantly less busy in the winter and, with this being one of Utah's busiest national parks, it makes it the prime time to schedule a visit.
There are a lot of great inns in which to stay in St. George and Springdale, but if you're looking for a tent camping experience, visit one of Zion's many established campgrounds.
Getting there: Zion via state Route 9 through Springdale
Joe's Valley
Joe's Valley is a renowned destination for rock climbers around the world and is a premier bouldering location. If there's no snow on the ground, visitors to Joe's Valley will find themselves kept busy on the hundreds of boulders with established climbing routes that are scattered up Straight Canyon and in the surrounding areas. There's also a lake at the top of the canyon, Joe's Valley Reservoir, which is a great place to fish (though not a great place for ice fishing). This destination is scenic, unique and remote and will make an interesting stop for snowshoeing, climbing, fishing and exploring.
This is a truly remote winter camping destination, so don't plan on staying in a lodge. Dress warmly and camp just about anywhere, as long as it's not on private land. If you find yourself in a tough spot or just in need of a cup of coffee, the town of Orangeville, Emery County, at the base of the canyon has a grocery store, a coffee shop and a couple of restaurants.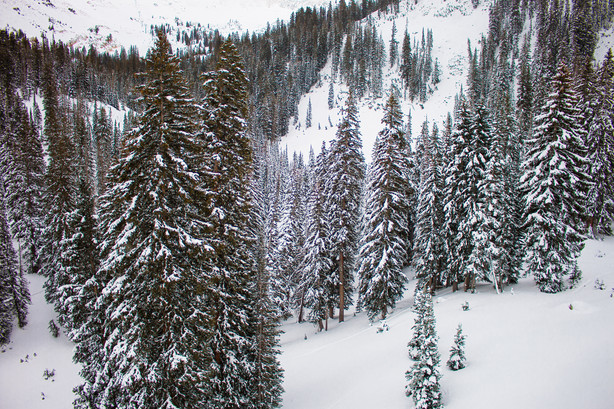 Getting there: Orangeville via Highway 29 in Emery County
Learn more about how to camp safely during Utah's cold winter months here.
And keep in mind that some of the roads and amenitities may not be open or serviced at the national parks during the government shutdown. Check their website before planning your camping trip.
×