SOUTH JORDAN — A South Jordan woman is speaking out for the first time after suffering from a rare autoimmune disorder called Stevens-Johnson syndrome. She's sharing her story in hopes of raising awareness.
If you were to take a glimpse into Allison Brimhall's life, it all seems picture perfect. She has five beautiful daughters and a husband she travels the world with.
However, fast forward to today and Allison is still reeling from what life looks like now.
Right before Thanksgiving, Allison was treated with antibiotics for pneumonia, but then she began experiencing what she believed to be an allergic reaction.
"My eyes just became really saggy and very odd," Brimhall said. "I woke up and my mouth was really inflamed and there were cuts along my tongue from my teeth."
She ended up in the hospital where she says doctors tried to diagnose and treat her.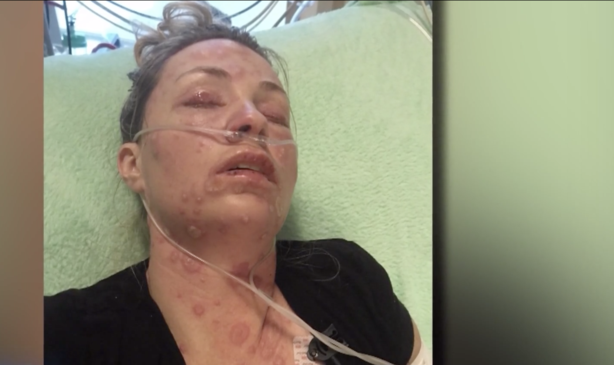 Allergists, dermatologists and even a dentist were consulted. In the meantime, Allison suffered from a wide range of symptoms including lesions and blisters forming all over her body.
"It's excruciating pain while your skin is sloughing off," Allison recounted.
Then finally, she said, specialists at the Moran Eye Center diagnosed her with Stevens-Johnson syndrome. The syndrome can be triggered by a number of medications like antibiotics, ibuprofen or even Tylenol.
Allison's case progressed quickly and began affecting her eyes.
"It's like watching the person you love the most just be tortured, and there is nothing you can do about it," Kevin Brimhall, Allison's husband said.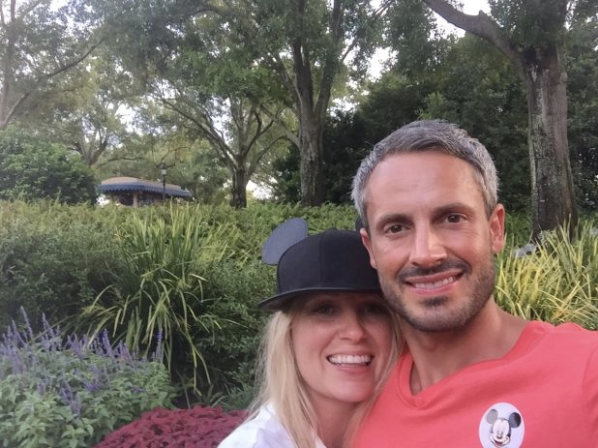 Kevin Brimhall watched as doctors wheeled his wife away into a surgery that may or may not save her sight.
"It's really difficult to go in knowing you could come out blind," Allison Brimhall said.
The procedure worked, but her nearly month-long ordeal wasn't over.
"Probably one of the scariest moments was when she wrote a note that said, 'I can't breathe,'" Kevin Brimhall remembered.
Even though Allison is home now and looks like she's healing, the emotional wounds are fresh.
"It's a very cruel syndrome," Allison Brimhall said. "It breaks every piece of you."
Now, the Brimhalls are attempting to put the pieces back together and also raise awareness about the syndrome.
"The earlier you diagnose it, the quicker you can receive treatment and really minimize a lot of the damage," Kevin Brimhall said.
"Early intervention is really important," Allison Brimhall said. "It's important, not just for the individual but for the whole family structure."
The medical expenses are adding up and are currently around $200,000. If you'd like to help the Brimhalls, there is a GoFundMe* page set up on their behalf.
*Disclaimer: KSL.com has not verified the accuracy of the information provided with respect to the account nor does KSL.com assure that the monies deposited will be applied for the benefit of the persons named as beneficiaries. If you are considering a deposit or donation you should consult your own advisers and otherwise proceed at your own risk.
×