SALT LAKE CITY — A group of Utahns will be featured on a documentary TV series about demolition derby that is set to debut later this year.
The 13-episode first season of "Mayhem Racing" is set to air sometime this spring or summer, according to executive producer Steve Perry.
"Utahns are known for driving hard and hitting hard," Perry said. "That's a big thing to the fanbase of the show."
The show will feature 15 "Mayhem Racing" team members, all from Utah, as well as 13 derbies the team members participate in, Perry said. They're from all over the state, from Logan to Orderville.
The first season of the show is still being edited, but a second season has already been greenlit, Perry said. They'll start shooting it in May.
Perry's company, Masque Studios Utah, is based in Park City.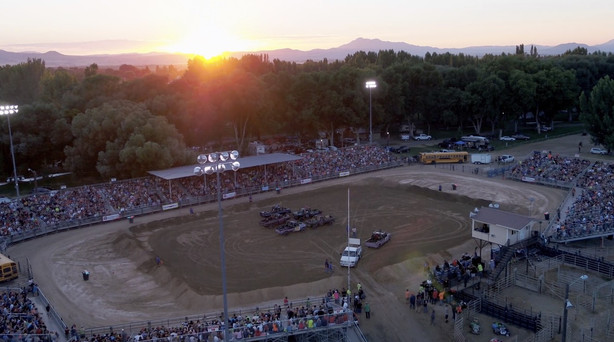 In addition to the derby events, the series will feature interviews and footage from the families involved, Perry said. It's designed to show what the cast's life is like with their family members outside of derby.
It will showcase the "good, the bad and the ugly" of derby, he added. But mostly the good.
"It's just a great sport. I can't speak enough about the Utahns and the local Utah people that participate in it," Perry said. "They're just all fantastic people. We're just blessed to be able to do the show."
He and some other people involved in the development of the show initially met with the 15 cast members, intending to narrow it down to six or seven, Perry said. He couldn't decide which of them to let go, so he ended up featuring all 15 on the show.
"We made the deal work with all of them, and it turned out to be a real blessing for the show," he said.
Glendale residents Paul and Michelle Cox will be featured on "Mayhem Racing."
"I think it's going to let everyone see all the work that goes into demolition derby," Paul Cox said.
A friend called the Coxes last year to let them know the show was happening and to see if they were interested. They said yes and had a blast shooting the show, they said.
"It was a crazy summer after that," Paul Cox said.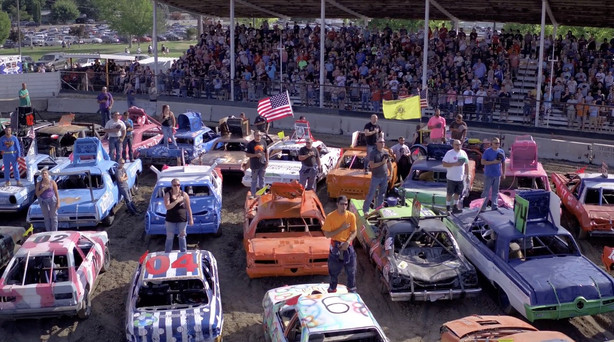 Paul Cox has been involved with demolition derby for more than two decades, he said. Tens of thousands of dollars go into each car, he added.
If you want to build a good car, it will take you a minimum of two months and at least a $5,000 investment, Paul Cox said.
Prize money for winning a derby event can range anywhere from $5,000 to $100,000 or more, Perry added.
Michelle Cox said just about everyone who comes to a derby show — whether they've been to one before or not — leaves wanting more.
Everybody likes to watch stuff crash, Michelle Cox said, and when it's on purpose and it's safe, it's just fun.
"One of the main things that we want to portray to people is that normal, everyday people do demolition derby," she said. "It's not just these hillbillies that everyone thinks we are — we're not."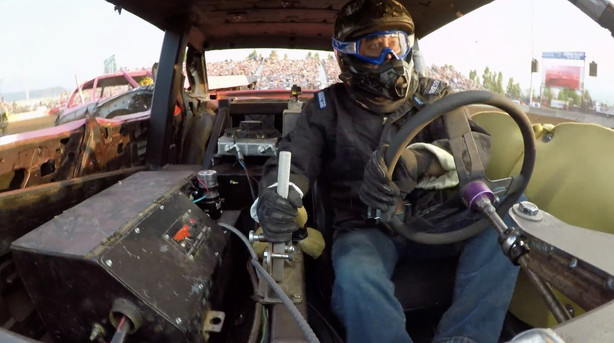 Perry said he hopes the show gets exposure and introduces people to demolition derby.
"Our intent is to continue to build it to be bigger and bigger," Perry said. "There's no television show like this show on air, it doesn't exist yet."
×
Photos