MURRAY — If you've raised kids in Utah, you're probably familiar with the Presidential Youth Fitness program (formerly the President's Challenge) used in grade school, but kids don't have to be the only ones put to the test. One mother is using the adult presidential fitness test to set new exercise goals for the year.
MaryLyn Schmidt has a lifelong passion for running. "This is one of the few things in my life that comes easy," she said.
Schmidt was a distance and cross-country runner during her college days at Weber State. "Just something I do. It's just part of me," she explained.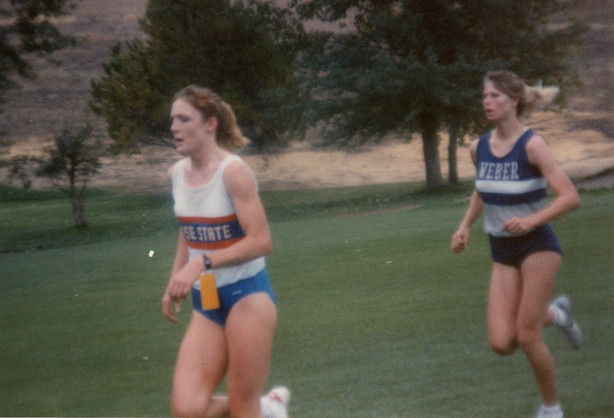 Schmidt also recognizes her weaknesses though. "I don't have a lot of strength," she said. "Things like push-ups are harder for me."
She is working with Running Program Coordinator Becca Bennion at The Orthopedic Specialty Hospital (TOSH) to set New Year's health goals. They're using the adult presidential fitness testing to see where she can improve.
"You can go online and check where your scores fit. And it'll tell you if it's an area that you need to improve in or not," Bennion explained.
The test sets baseline measurements for cardio, upper body and core strength, and flexibility. After the evaluation, Bennion uses the results to help set new goals with Schmidt.
Next year, Schmidt said she hopes to have big muscles and is taking small steps to get there. "I usually pick the little weights, but I picked the big weights last Saturday," she said.
Schmidt knows improving her weaknesses will also benefit her strengths.
"You're a better runner if you have the upper body strength as well," Schmidt said.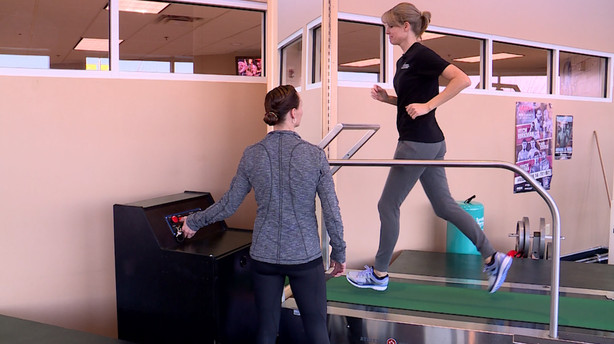 Bennion said it's never too late to correct a bad habit. "You're not too old to improve in these things. No matter how old you are, if you want to put in the effort and the time, you can improve it," she said.
Bennion said anyone can sign up for the TOSH Fit program to improve full body strength, cardio, balance and agility through 30-minute sessions with a personal trainer.
Anyone can access the Adult Presidential Fitness Test online to start training in their own home.
×
Photos