Estimated read time: 4-5 minutes
This archived news story is available only for your personal, non-commercial use. Information in the story may be outdated or superseded by additional information. Reading or replaying the story in its archived form does not constitute a republication of the story.
Editor's note: This is the ninth of a weekly series featuring highlights from a KSL investigative podcast series titled "Cold" that reports new information about the case of missing Utah woman Susan Powell.TACOMA, Wash. — A pair of FBI agents warned Steven Powell that his son, Josh Powell, might murder his own children two years before the younger Powell did exactly that.
That previously undisclosed fact is coming to light for the first time in Episode 9 of the KSL podcast series "Cold."
At the time, Josh Powell was the primary suspect in the Dec. 7, 2009, disappearance and presumed murder of his wife, Susan Powell.
"If Josh did that, something's broken inside there," special agent Russell Johnson told Steve Powell during a more than three-hour interview at an FBI facility in Tacoma, Washington, on Feb. 24, 2010.
"You might think he'd never do anything to his kids, but if something's broken, maybe he would."
Steve Powell responded by saying he didn't believe that would happen, instead telling the FBI that it was more likely that Susan Powell would have wanted to kill her husband.
Just shy of two years later, on Feb. 5, 2012, Josh Powell killed his sons and himself by setting fire to his rented home in Graham, Washington, during a court-authorized visitation with the boys.
Steve Powell had requested the meeting with the FBI to discuss his theory that his missing daughter-in-law might have "absconded" to Brazil with another missing person, Steven Koecher — a St. George man who went missing days after Susan Powell disappeared. He provided the bureau with a typed statement and hand-drawn maps explaining his reasoning.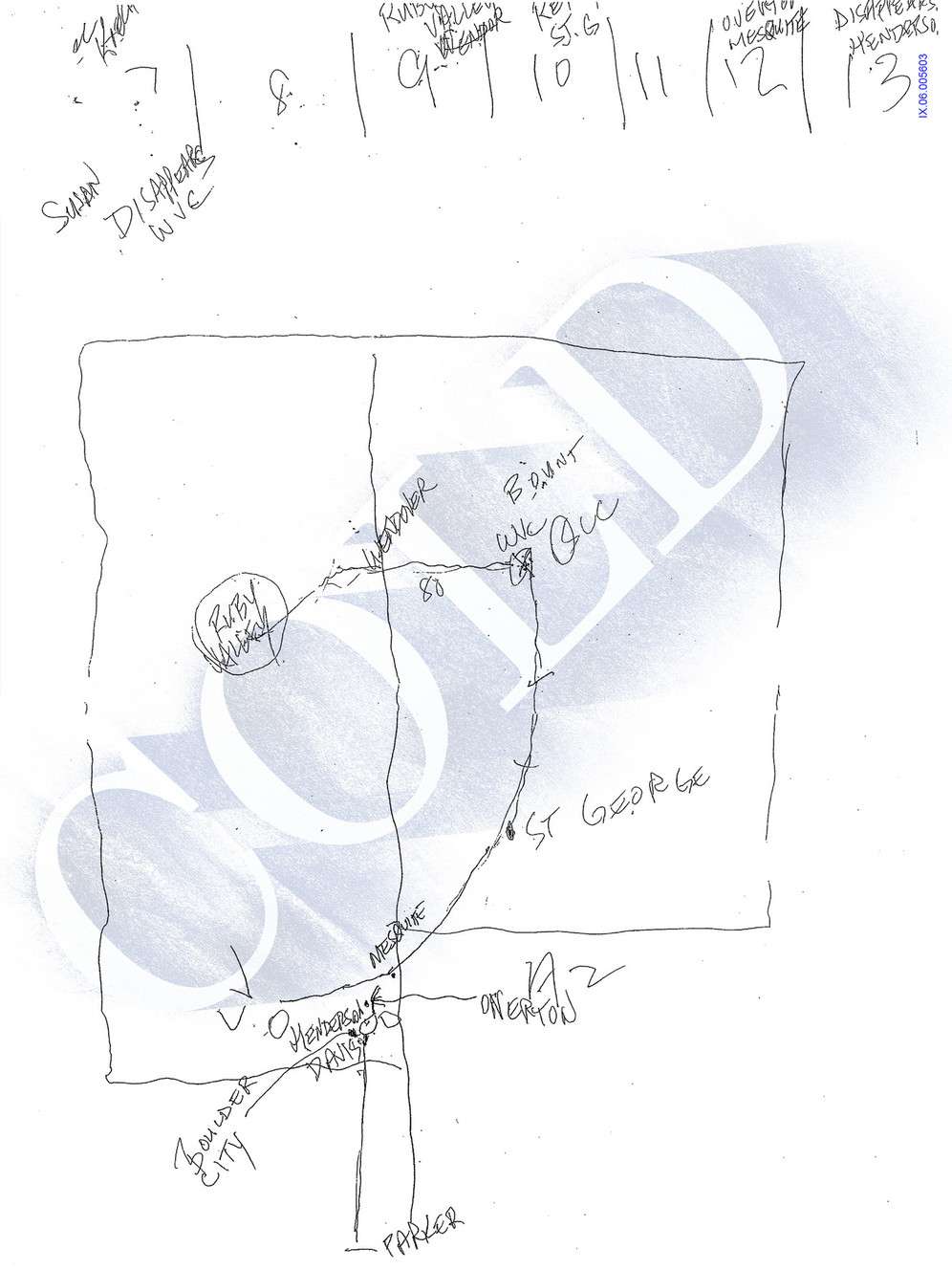 #steve_map
FBI interview
Johnson and another special agent, Gary France, conducted the interview. West Valley police detective Gavin Cook and Assistant Chief Craig Black observed from another room, having traveled to Washington from Utah. Steve Powell was not made aware that West Valley police were present.
Steve Powell told the special agents that he'd at first doubted his son's story about taking his boys camping in the desert during a snowstorm. His views had changed in the 2 ½ months since. He'd decided he was "75 percent convinced" Susan Powell was still alive and "100 percent satisfied" that Josh Powell had nothing to do with her disappearance.
"If you knew Josh did something or if he told you something, would you come forward and tell us?" France asked.
"I'm not sure I would," Steve Powell replied.
The agents thanked Powell for his honesty but warned him he could be held criminally liable if he at any point helped his son conceal or destroy evidence. They urged him not to become involved in any kind of cover-up.
"If he — when he gets arrested for this, those grandkids are going to need people that they know and love around them," Johnson said.
Father-son relationship
During the interview, Steve Powell made several statements that seemed to suggest Josh Powell had not been forthcoming with his father.
Steve Powell incorrectly claimed that West Valley police had not requested additional interviews with Josh Powell or had spoken to his attorney. He told the agents that a red stain on the living room carpet in Josh and Susan Powell's home might have been wine, in spite of the fact that both Josh and Susan abstained from drinking alcoholic beverages.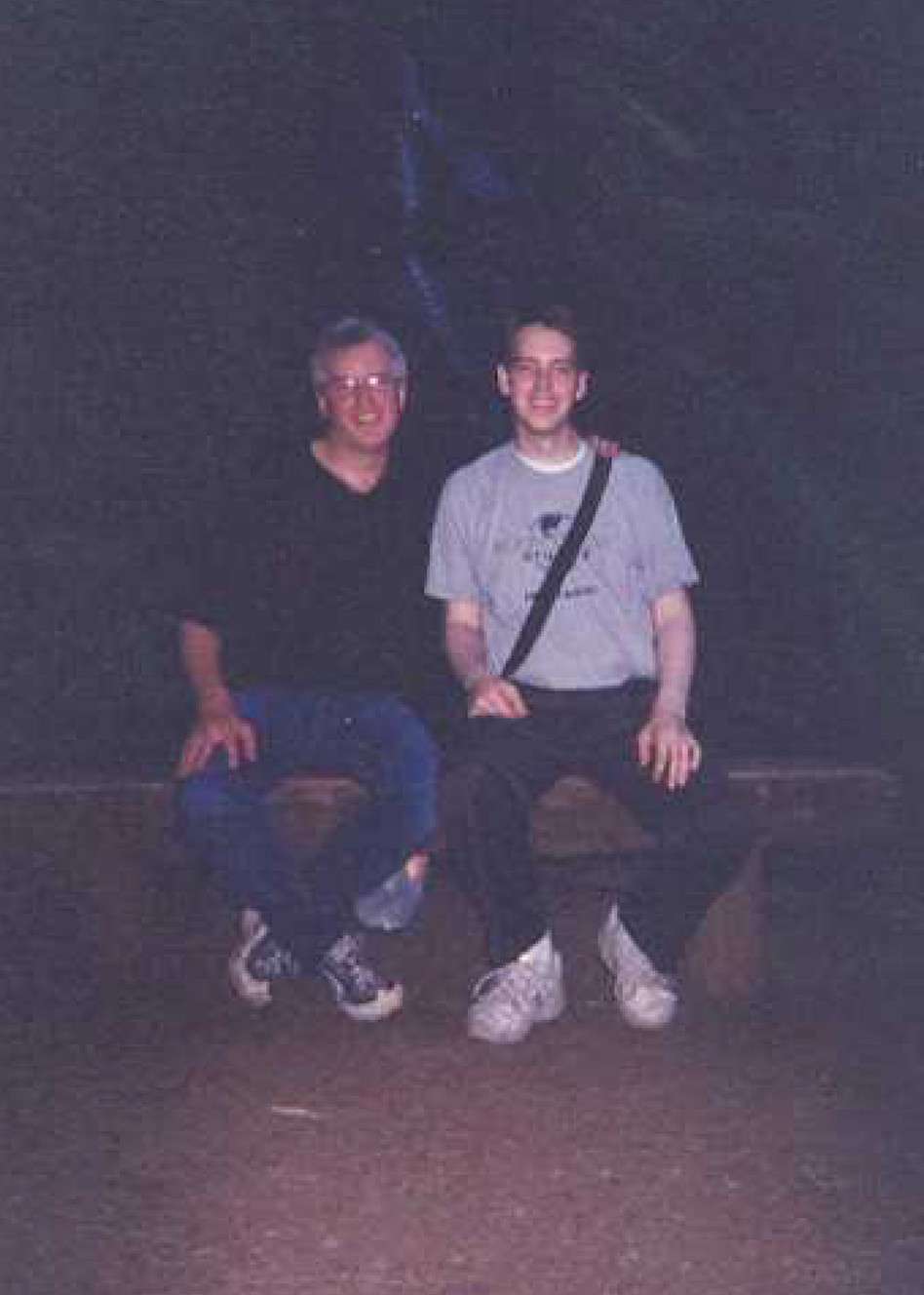 #powells_photo
Steve Powell did, however, tell the agents that Josh Powell had spoken with him in detail about his two original interviews with West Valley police detective Ellis Maxwell on Dec. 7 and Dec. 8, 2009.
During the second interview, Maxwell had confronted Josh Powell with his son Charlie's statement that Susan Powell had gone camping with them two nights prior.
"In the back of his mind he said, 'You're lying to me,'" Steve Powell told the agents. "He said that to me later. He said, 'They were lying to me. I figured they're trying to trump something up here.'"
Steve Powell added that one of his other sons, Michael Powell, had "debriefed" his brother after that police interview. Michael Powell had previously served five years in the U.S. Army doing intelligence work and was familiar with such techniques.
"It was only after they started asking him questions that suggested that they were trying to get a confession out of him for something he didn't do, basically. That's when it started occurring to us that they're not trying to find out where Susan is, they're trying to find out what Josh did to Susan. Two different things," Steve Powell said.
"There is no way in hell we are ever going to try to put this on anybody just to solve a case," Johnson said. "We want to find out what happened to Susan and we want to bring justice to what happened to Susan. That is our goal."
____
Subscribe for free to the new KSL Podcast at www.thecoldpodcast.com. Engage with "Cold" on Facebook, Instagram and Twitter at @thecoldpodcast.
×
Photos
Related stories