This archived news story is available only for your personal, non-commercial use. Information in the story may be outdated or superseded by additional information. Reading or replaying the story in its archived form does not constitute a republication of the story.
ST. GEORGE — During Hurricane City's planning commission meeting this week, residents will have the opportunity to provide input on a proposed $3 billion development.
Dubbed the Cove Project, a developer plans to bring an outdoor theater with 1,200 seats and an amusement area to Hurricane. The proposed development sits on 351 acres right next to Sky Mountain Communities, a retirement community surrounding Sky Mountain Golf Course.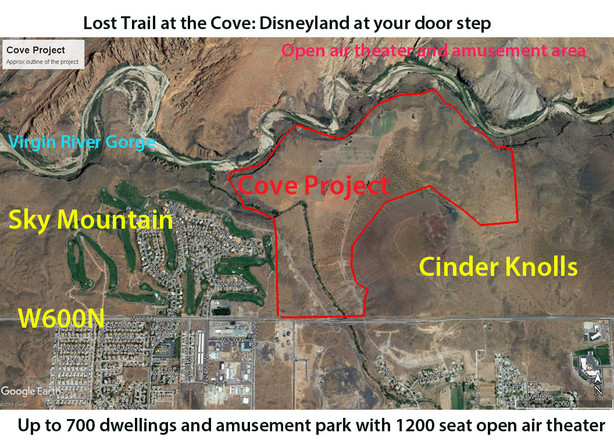 According to the site plan for the "Lost Trails at the Cove" development, the plans for the project include an "Old West Town" complete with shops and restaurants, an arena for a "Disney Wild West Show," an RV park and more.
×