This archived news story is available only for your personal, non-commercial use. Information in the story may be outdated or superseded by additional information. Reading or replaying the story in its archived form does not constitute a republication of the story.
SALT LAKE CITY — You pay them to watch your pets, but if something goes wrong, who's watching them?
After a tragic incident at a doggy daycare last year, the KSL Investigators decided to ask that question and find out what pet owners can do to choose the right facility for their four-legged family member.
For former University of Utah Coach Ron McBride, life is all about football and family. If you ask him, Christa, a 10-year-old German Shepherd, was definitely part of his family.
"Dogs are really like people," McBride said. "Anybody that has animals knows how important they are to your family."
McBride said Christa was well-trained and well-loved, and didn't have a mean bone in her body. She proved that up until the moment she was killed. In May 2018, the McBride family took Christa and two other family dogs to the Unleashed Dog Hotel in Murray.
Christa was let into a play area with other dogs, according to a lawsuit. When the dogs were taken back in, the lawsuit states employees did not account for Christa, who had fallen asleep.
Two other dogs were then let into the play area whose owner warned that they "would seriously harm another dog." Surveillance video showed the brutal attack.
"If you look at the video, the video is so ugly," McBride said. "I mean, a dog just got murdered. Period. Executed, I would say. So it was just tragic."
The lawsuit said "both dogs attacked Christa simultaneously."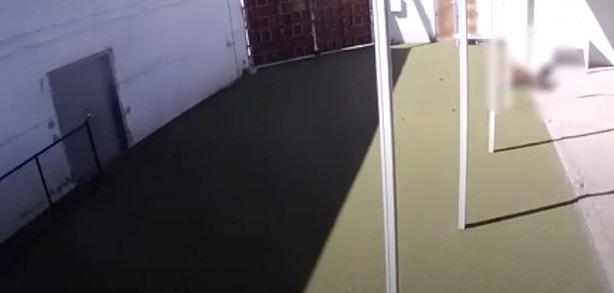 The attack in the video went on for 15 minutes before she died. Although there were surveillance cameras, McBride said the video showed no one at the facility came to Christa's rescue.
The lawsuit stated that "no one stayed with the dogs to supervise" and "no one monitored the cameras."
"I'd like to see these people who own this place," McBride said. "They need to step up to the plate and be responsible for their actions."
The dogs were left unmonitored for 35 minutes, the lawsuit says. After the attack, the Unleashed Dog Hotel expressed their apologies and sent KSL a statement saying: "While the circumstances leading up to the incident were unforeseeable and unexpected, we are responsible for an irreparable loss."
They also said they have taken measures to ensure that this would never happen again. Based on McBride's case, the KSL Investigators started looking into how boarding facilities are regulated in the state of Utah.
Asked if there were any types of regulations for these facilities, Pam Nichols, a veterinarian and the owner of three doggy daycare centers called Utah Dog Park, said "there is no regulation."
She said her businesses are all accredited, which means the American Animal Hospital Association inspects them and they have to meet 970 different standards.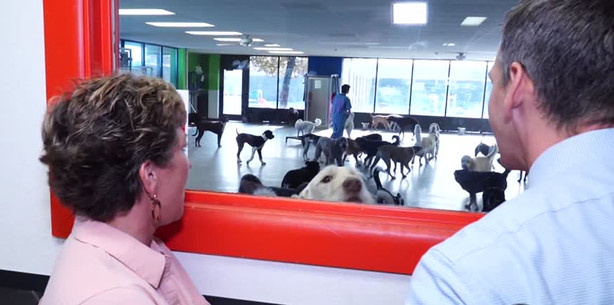 The accreditation has cost Nichols thousands of dollars per year.
"Nationwide, they say 14 or 15 percent (of dog boarding facilities) choose to become accredited," Nichols said. "It's totally voluntary. It's kind of expensive and it's really hard."
The KSL Investigators discovered that because there's no real regulation, there are no real rules, like whether or not boarding facilities should have cameras and whether or not dogs should be monitored at all times.
Nichols said her employees are always watching cameras, but added it's not legally required by any city or county in Utah. Boarding facilities in Salt Lake County are inspected by Salt Lake County Animal Services, but only once per year; and the qualities inspectors are looking for are primarily physical.
"A lot of times, what we're looking for is just proper storage of food, proper storage of cleaning supplies, cleanliness, just basic sorts of things that we're looking at," Callista Pearson with SLCO Animal Services said.
There's also no way for pet owners to check official complaints against boarding facilities. That means choosing a good boarding facility requires some legwork.
"To really look at a place, go to it. Take your dog," Nichols said. "If you're going to take your pet to a daycare or boarding facility or a grooming facility, go in and meet the people and see if they're happy, because if they're not happy they won't treat your dog well."
---
"To really look at a place, go to it. Take your dog." - Pam Nichols, veterinarian
---
Nichols said cameras are critical so you can check in on your pet. She said reading online reviews and getting recommendations is also important. Lastly, she recommends following your nose.
"Does it smell good? Does it look clean? Do you see crud in the corners? Do you see hair and urine in the corners?" Nichols said. "The reason places smell is because they're dirty."
That's good advice when looking for the right place for your pet, but as the McBrides learned, even doing your homework can't prevent every tragedy.
"It's not acceptable what happened to Christa," McBride said. "And it's not forgivable either."
The McBride family filed suit against the Unleashed Dog Hotel claiming the business was guilty of gross negligence, breach of contract and intentional misrepresentation.
KSL reached out to the Unleashed Dog Hotel for comment on this story but did not hear back.
The McBrides would also like to see the law changed to acknowledge that dogs are not just property.
×
Photos