Estimated read time: 2-3 minutes
This archived news story is available only for your personal, non-commercial use. Information in the story may be outdated or superseded by additional information. Reading or replaying the story in its archived form does not constitute a republication of the story.
AMERICAN FORK — When Barry Rellaford saw what had happened to his hometown of Paradise, California, he knew he needed to help.
"It was unbelievable," Rellaford said. "Even though I've been in Utah for 20 years, that's still my home and to see what had happened was difficult."
In November, the Camp Fire destroyed nearly 14,000 residences, leaving tens of thousands of people homeless. Rellaford knew countless families who lost everything in the state's deadliest fire. He wanted to help them by donating RV trailers for the families to live in temporarily.
"So I started searching on KSL Classifieds but I didn't know what I was looking for so I contacted my friend Mark," he said.
Mark Black is the owner of Stewart's RV in American Fork. When the two got in touch, the ball started rolling.
"When I told him what I was planning to do he said he had a trailer," Rellaford said. "So then we took the motorhome, fixed that up and made sure it was roadworthy and took them out there."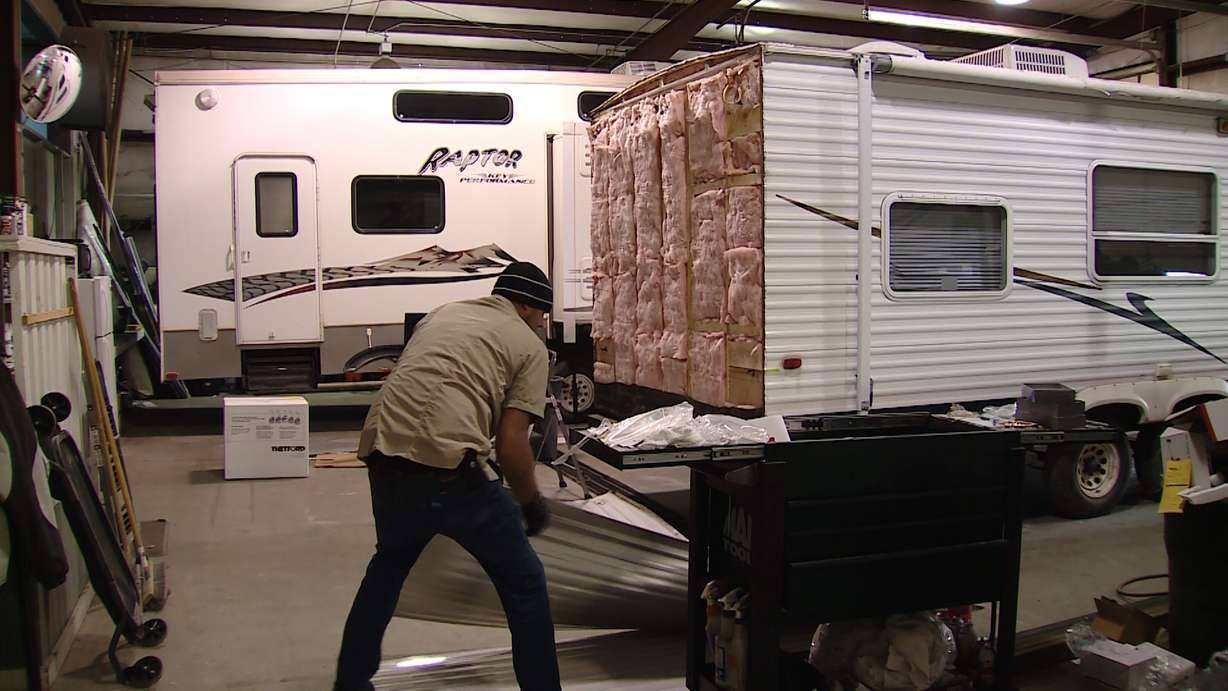 The group donated two trailers to families in Paradise three weeks ago with plans of driving down many more. They also stocked the RVs with donations like quilts for the families. They have a trip planned to drop off two more trailers by the end of the week.
The trailers are used but in livable condition. Black said his service employees worked on one free of charge.
"There is nothing special about it," Black said. "I think it's a 1998, so it is 20 years old but it's got everything the family needs for a few years: bunk beds, a couple of fold down beds."
Black said his team would gladly take old trailers and fix them up to donate them to other families in need. If you are interested in donating, contact Stewart's RV.
The group hopes this small act of kindness will give the victims of the fire a sense of home again.
"It's just a small thing to try to help out," Rellaford said.
×
Photos
Most recent Utah stories