Estimated read time: 2-3 minutes
This archived news story is available only for your personal, non-commercial use. Information in the story may be outdated or superseded by additional information. Reading or replaying the story in its archived form does not constitute a republication of the story.
SALT LAKE CITY — A Utah teacher accused of gunning down her ex-husband's new girlfriend in front of their twin children was charged Wednesday with aggravated murder.
Chelsea Watrous Cook, 32, of Herriman, could face the death penalty for the first-degree felony in the shooting death of 26-year-old Lisa Vilate Williams.
Cook is also charged in 3rd District Court with a first-degree felony charge of aggravated burglary and three counts of felony discharge of a firearm — one first-degree felony, one second-degree felony and one third-degree felony — as well as two counts of committing a violent offense in the presence of a child, a class B misdemeanor.
Cook had gone to her ex-husband's home, 7690 S. Center Square, Midvale, on Nov. 25 under the pretense of dropping off cold medicine for one of the 3-year-old twin sons they shared, police said. When her ex-husband walked out of his apartment to meet her in the parking lot, Cook, who was seen in security footage waiting in the hallway, slipped through the unlocked door into the apartment, according to the charges.
Not seeing Cook in the parking lot, the ex-husband returned to his apartment where he found Cook in the living room with Williams and the children, charges state.
Cook was told numerous times to leave but refused, according to the charges. Instead, when her ex-husband picked up the phone to call 911, she walked to the bathroom and locked the door behind her.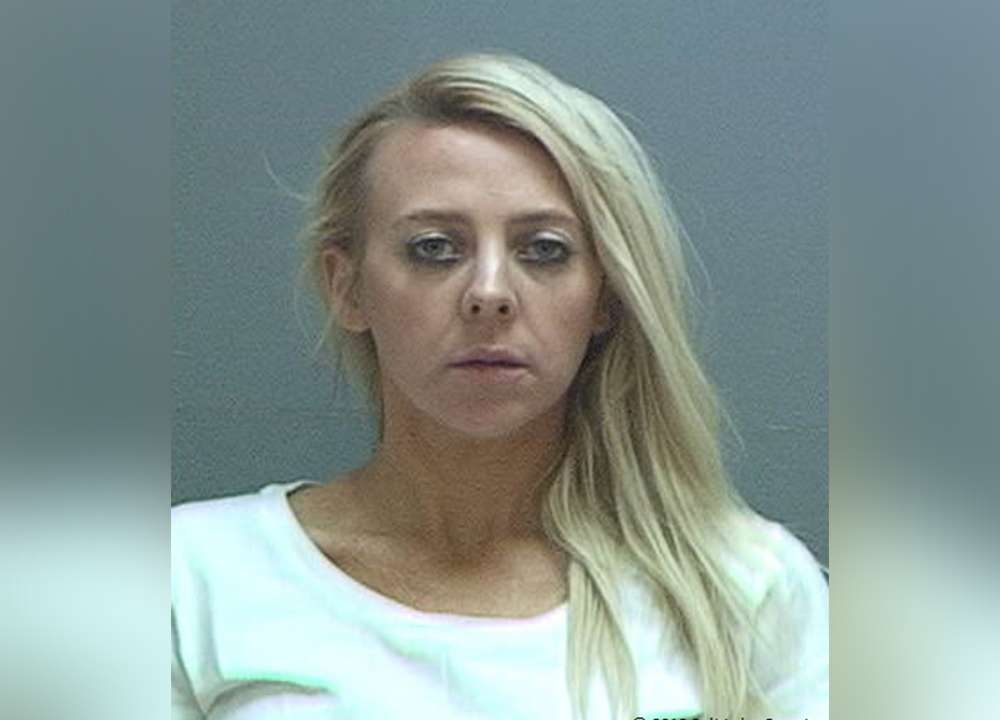 "Approximately 15 seconds later, Cook came out of the bathroom and walked toward her coat," charges state. Cook's ex-husband, who was standing behind her, "heard multiple gunshots and saw Cook pointing a gun at Ms. Williams."
Cook's ex-husband grabbed the gun away from her and she went and sat down with the two children, who had witnessed the shooting, according to the charges. Once her ex-husband was back on the phone with 911, Cook moved again toward her coat.
"Unsure if Cook had another gun hidden in her coat, (her ex-husband) pinned Cook up against the wall until officers arrived" and told the two children to go to their bedroom and lock the door, charges state.
Williams was shot once in the chest, once in the hip and once in the back, charges state.
Williams' mother, Tawny Williams, told the Associate Press that Cook had been harassing her daughter leading up the shooting.
Cook was a health and yoga teacher at Skyridge High School in Lehi, according to the school's website and Cook's Facebook page. A day after the shooting, Cook's profile had been removed from the high school's website. A spokesman for the Alpine School District said Cook was immediately fired.
Cook remains in Salt Lake County Jail without bail. An initial court date had not been scheduled Wednesday.
×
Photos
Related Stories