Estimated read time: 2-3 minutes
This archived news story is available only for your personal, non-commercial use. Information in the story may be outdated or superseded by additional information. Reading or replaying the story in its archived form does not constitute a republication of the story.
SALT LAKE CITY — A Utah County sheriff's sergeant didn't hesitate when he learned his friend needed a kidney.
"I said, 'Well, I'll give you a kidney, Ed,'" Sgt. Spencer Cannon said. "I hadn't even thought about it. I just said it, but I meant it."
Cannon, 58, was talking to his former neighbor, Ed Cameron, who suffered a heart attack 11 years ago because of failing kidneys.
"I've known Ed for 18 years," Cannon said. "He's always been a really strong guy."
Cameron, 54, a father of nine, has been on dialysis for the last six months. He said his health was deteriorating to the point where he could barely stand up.
"When your kidneys decline that bad, it's horrific," Cameron said.
---
I'm speechless and I'm alive because he's my hero.
–Ed Cameron
---
With his kidneys only functioning at 2 percent, Cameron was worried he could die before finding an organ donor.
"There was always a worry that I wouldn't find a match," he said.
It was Cannon who volunteered first to be the donor.
"I really didn't think about what I was doing," Cannon said, adding that he later cleared the decision with his wife.
After a lot of paperwork and a series of tests by a team of doctors, Cannon was given the green light to donate. Immediately after the surgery on Tuesday, it was clear the donated kidney was already benefiting Cameron.
"It feels really good," Cameron said from his hospital bed at University of Utah Hospital. "One-hundred percent better."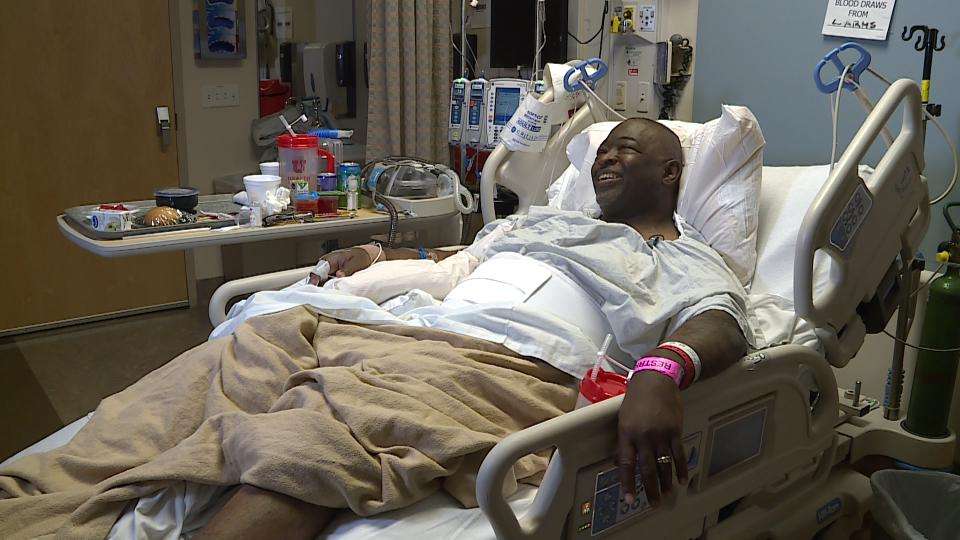 Cameron said he's been given a new beginning on life and is forever in debt to his friend.
"I'm speechless and I'm alive because he's my hero," Cameron said. "He's the type of person who is teaching us all how to serve, how to be selfless, and kind and Christ-like."
Cannon said he's received much more than he gave.
"Ed is going to have a much better quality of life than what he has had," Cannon said. "And if I can give that to him or anybody else by giving up a kidney, that's the way it's going to be."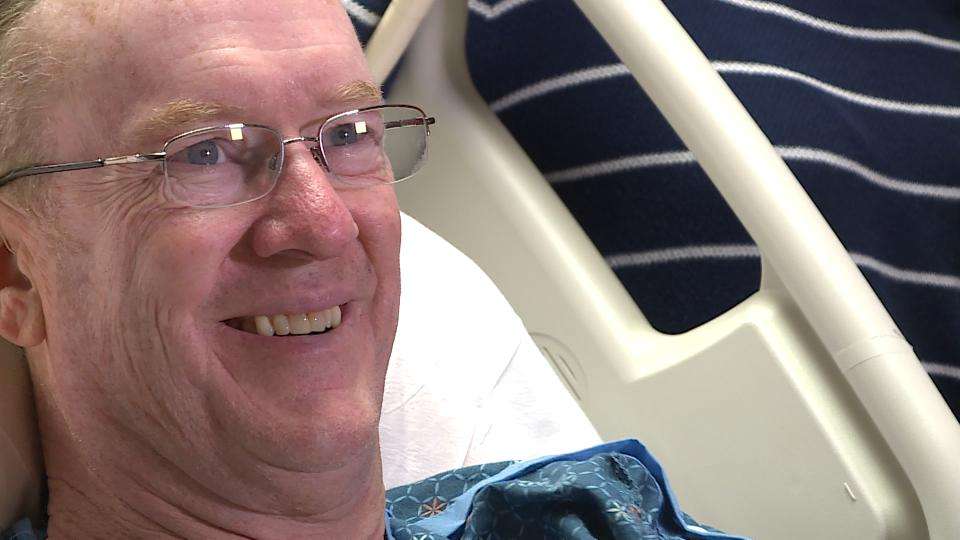 Doctors hope Cannon's generosity inspires others to be living organ donors.
"We have patients die on the organ wait list," said Jeffrey Campsen, surgical director of kidney transplantation at the University of Utah. "We have patients die while waiting for an organ on dialysis."
Campsen said this type of surgery allows for the kidney to be transplanted as quickly as possible. In fact, the kidney Cannon donated was only outside of a body for about 45 minutes.
"Live donation is the best way to do a transplant," Campsen said. "If you're able to get a live donor, you can drop your wait for an organ anywhere between three to eight years."
×
Photos
Most recent Uplifting stories