Estimated read time: 5-6 minutes
This archived news story is available only for your personal, non-commercial use. Information in the story may be outdated or superseded by additional information. Reading or replaying the story in its archived form does not constitute a republication of the story.
SALT LAKE CITY — A team of three veteran law enforcers will head up an investigation of University of Utah police to find out whether more could have been done to prevent the tragic shooting death of Lauren McCluskey.
University President Ruth V. Watkins on Friday announced an independent review team has been appointed to conduct two investigations. One will focus on how the school's Department of Public Safety handled the case of McCluskey, who was shot and killed on campus while walking back to her dorm after previously reporting to police that she was being harassed by the man who eventually killed her.
The second review, Watkins said, will focus on overall campus security and what can be done to improve the safety of students and faculty members.
The team will be headed by former Utah Department of Public Safety Commissioner John T. Nielsen. He will be joined by another former public safety commissioner, Keith Squires, who retired earlier this year, and Sue Riseling, executive director of the International Association of Campus Law Enforcement Administrators.
Watkins said the review team will have complete autonomy to do what it needs to do to make a proper investigation.
Nielsen said his team will "go where the facts lead us."
"I've accepted this responsibility with the firm understanding it must be done correctly and thoroughly," he said while noting he has made a commitment to both the school and McCluskey's family that "we will do everything that is necessary to learn what occurred and why."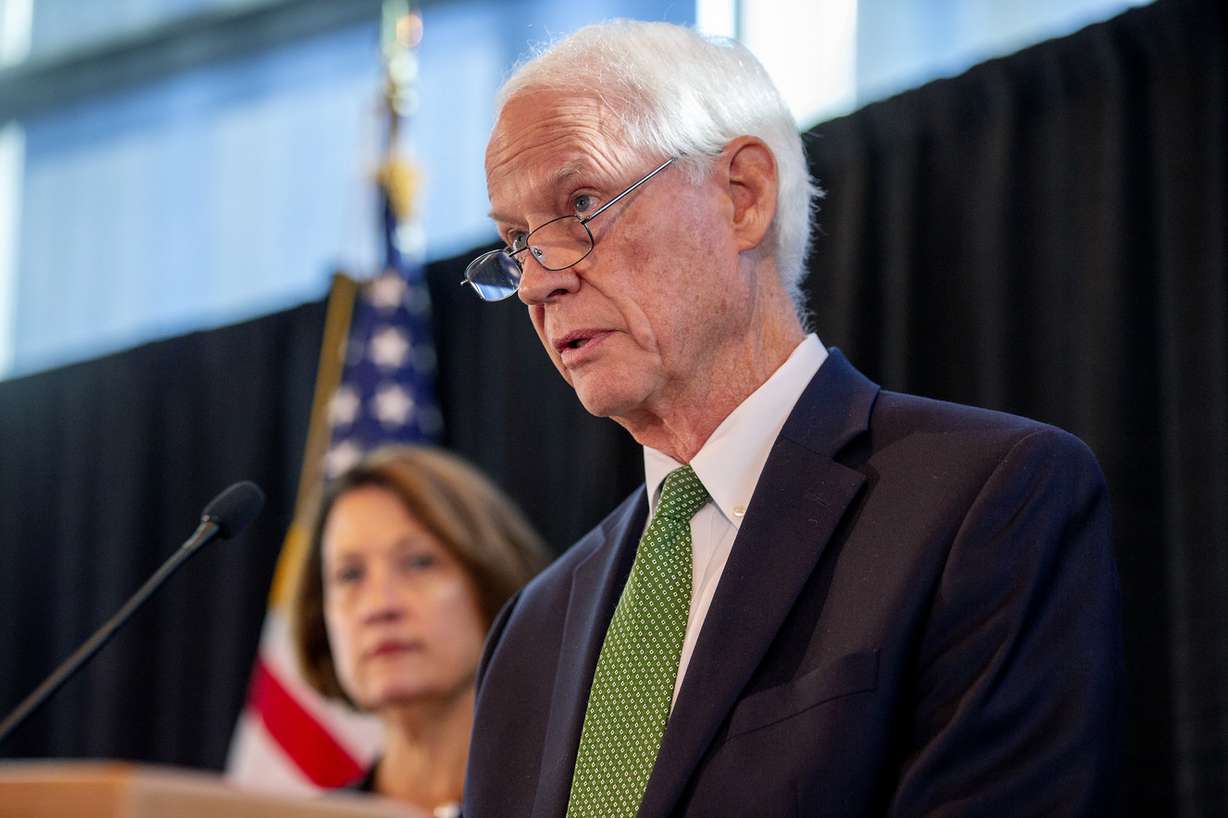 On the night of Oct. 22, McCluskey, 21, was shot and killed by Melvin Shawn Rowland, 37, a man she had dated for about a month before she discovered he was a convicted sex offender and nearly two decades her senior. Rowland grabbed McCluskey outside a dorm building as she talked on the phone with her mother, dragged her across a parking lot, threw her in the back seat of a car and shot her multiple times, killing her, according to police. Several hours later, Rowland died of a self-inflicted gunshot wound after being chased by police who were closing in on him.
In the days leading up to her death, McCluskey made several reports to university police stating she was being harassed. Rowland had even made an extortion threat against her, threatening to post personal pictures unless she paid him, according to police.
Rowland, who is on the Utah Sex Offender and Kidnap Registry, had a history of preying on young girls and women, and described himself as a "womanizer" during one of his parole hearings, stating he got what he wanted by manipulating women.
Nielsen said his investigation will try to answer many of the questions the public has had since the tragedy happened.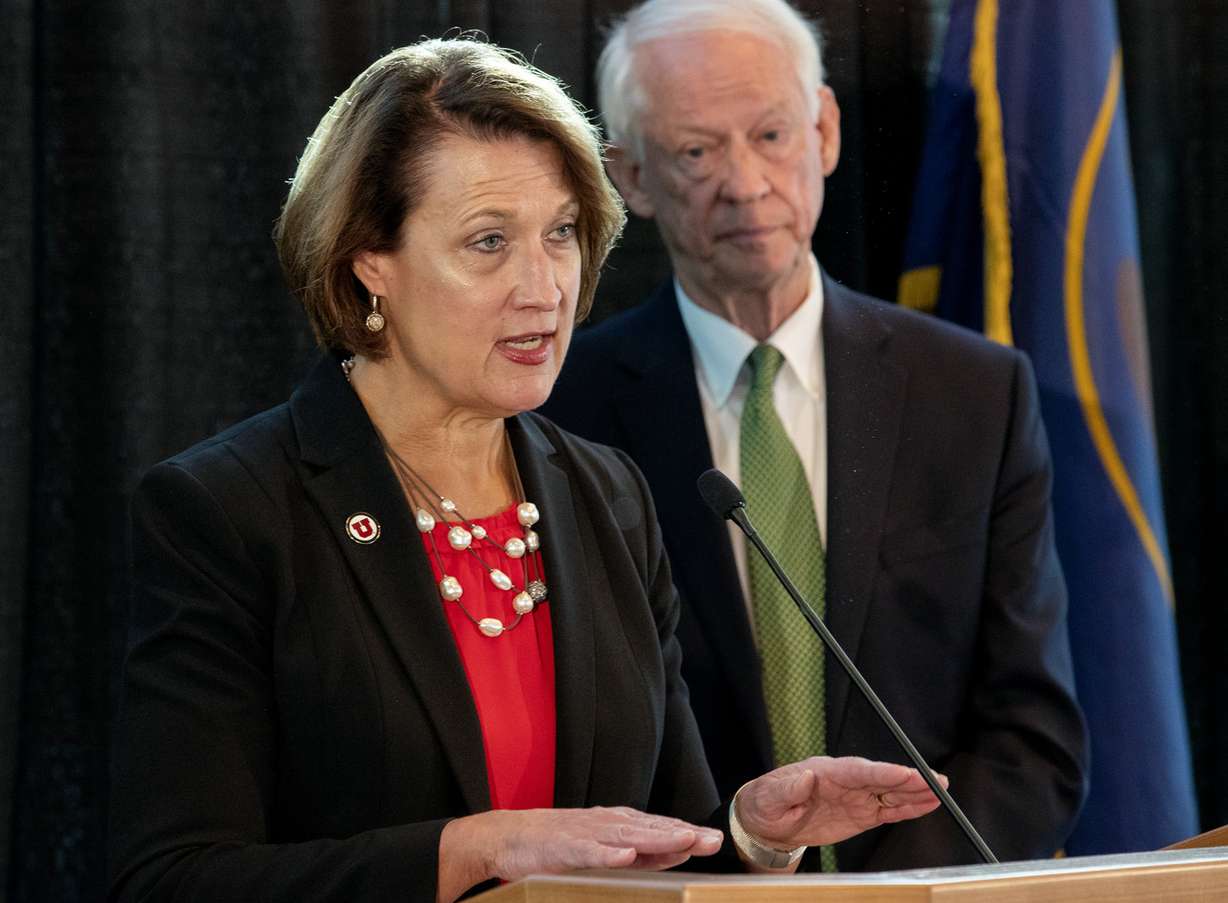 "Questions … as to whether or not Lauren's concerns were taken seriously, whether or not there was the appropriate report to the parole board, when the knowledge of who this guy was became available — those kinds of questions are the things that we want to know about. And I don't know what the answers are. We won't know that until we get into the documents and review the process," he said.
Watkins said she has asked the review team to also look at the "protocols, procedures and actions of all officers involved" in the case.
Squires said he agreed to be on the team because he was impressed with the university's commitment to "identifying those things that maybe didn't work out the way they were supposed to."
When asked about the status of U. Police Chief Dale Brophy, Watkins said he was still "an important part of our leadership."
"It is very important for our students to know I have confidence in our Department of Public Safety, and our students and staff and faculty should not hesitate to reach out ... as needed," she said.
Campus security changes announced by University of Utah Friday:
The U's Housing and Residential Education program will evaluate its policies and practices. It will also provide staff and student leaders with additional in-depth training on how to respond to and manage routine and emergency situations and resources available to them.
The Office of the Dean of Students will increase communication and trainings for faculty and staff about resources available to help students.
The Office of Equal Opportunity will provide additional training on reporting guidelines across the campus.
The university has, and will continue, to make a robust investment in security cameras and lighting on campus.
Commuter services will provide more communication to students about the option to park in "A" lots — which are closer to campus buildings — after 3 p.m.
The Department of Public Safety has provided detailed training to its detectives on case management to improve consistency and level of detail. It is also evaluating its practices to provide more timely and efficient response services, as well as how it prioritizes cases.
The investigation into the police department was ordered to be completed by Dec. 17. Nielsen said he anticipated it being done before then and that the investigation was to begin immediately following Friday's press conference. A meeting with Brophy and his department was already scheduled to take place at that time, he said.
The second part of the review, to be completed by next spring, will focus on overall campus safety, including such issues as lighting, student parking closer to buildings and additional safety training for students, faculty and staff, Watkins said.
She emphasized, however, that the university will not wait until the review is concluded for changes to be made if problems are identified.
Watkins said some actions that have been taken immediately include the Housing and Residential Education Department re-evaluating its policies, more training in certain offices, including the Office of the Dean of Students, and the campus police department "evaluating its practices to provide more timely and efficient response services as well as how it prioritizes cases."
"We have committed to Lauren's family that we will do everything we can to learn from this in the hope of preventing such a tragedy from happening again on our campus," the university president said.
Two confidential, anonymous email addresses have been set up for the review team to receive input from students and the public: ansr.me/UDeptPSReview and ansr.me/CampusSafety.
Editor's note: An earlier version of this article said Keith Squires is the current DPS Commissioner. That has been updated to show he is the former DPS Commissioner. Also a previous headline erroneously attributed a quote to U. President Ruth Watkins.
×
Photos