This archived news story is available only for your personal, non-commercial use. Information in the story may be outdated or superseded by additional information. Reading or replaying the story in its archived form does not constitute a republication of the story.
DRAPER — Meagyn Moeller's brothers and sisters tried convincing her to choose Disney World for her Make-A-Wish request. But instead, she wanted more than anything to visit the headquarters of "Animal Jam," her favorite computer game.
The Make-A-Wish Foundation flew 12-year-old Meagyn and her mom from their home in Madison, Wisconsin, to Utah to visit WildWorks, the Draper-based company that makes the game. The employees went all out to make her day special.
As Meagyn repeated over and over that it was "the best day ever," they knew they had succeeded.
Holding balloons and signs, a cheering crowd of WildWorks employees greeted her as she pulled up to the office in a limousine.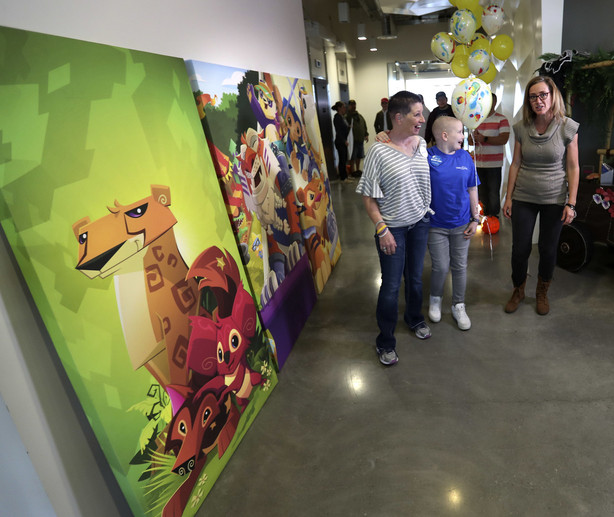 "Welcome Meagyn!" was displayed on whiteboards, posters and screens throughout the office.
She took a tour, meeting almost everyone in the office.
She helped create new designs and sounds for the game.
Graphic artists designed and printed posters of "FangLove," Meagyn's wolf avatar.
"Animal Jam" is an online virtual world where kids play as animals that they customize. They can complete tasks and play games to earn gems, which they then use to accessorize their avatars or decorate their "dens."
"My favorite thing is really trading," Meagyn said. "Trading with others, seeing what you can get."
Meagyn's favorite items her wolf wears in the game are a pair of ram horns and a black blanket worn like a cape.
Kelly Moeller, Meagyn's mom, said "Animal Jam" has helped Meagyn immensely as she's battled cancer. She was diagnosed with a brain tumor in June 2017.
"It's not even an outlet. It's more than that," Kelly said. "This is her passion."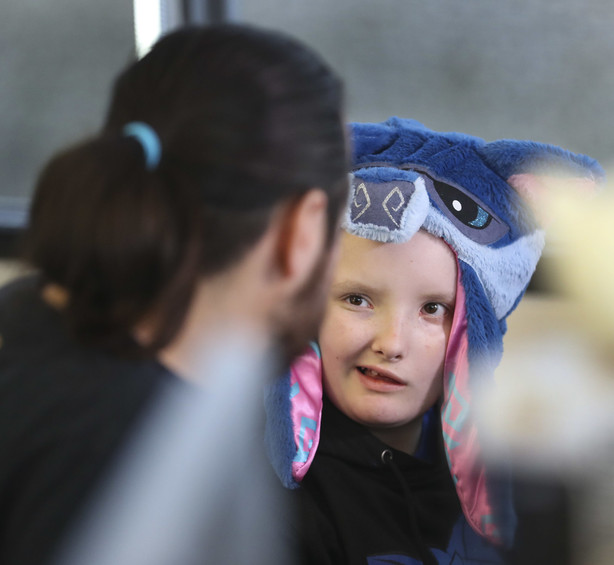 She said the game helps to keep Meagyn's cognitive skills sharp and gives her a way to connect and interact with friends as she battles her illness.
Meagyn is shy, her mom said, but still social.
"She's always been about wolves, because they're family animals," Kelly Moeller said. "They create a family and stay in the pack, and they're very protective of each other."
In the game's virtual world of Jamaa, as Kelly Moeller and some WildWorks employees pointed out, Meagyn is no different from the other kids.
"It's about who she is on the inside," Kelly Moeller added. "She can go online and play and be who she is. … It's freeing for her."
Natasha Woodside, a volunteer "wish granter" with Make-A-Wish Utah who accompanied the Moellers, was amazed by WildWorks employees' efforts to make Meagyn's visit special.
"Everybody's energy was just really amazing. … They have surprises around every corner for her today," she said. "The power of a wish is incredibly strong."
×
Photos