Estimated read time: 3-4 minutes
This archived news story is available only for your personal, non-commercial use. Information in the story may be outdated or superseded by additional information. Reading or replaying the story in its archived form does not constitute a republication of the story.
OREM — A Utah Valley University professor believes he has a solution to Utah Lake's harmful algal bloom problem — a barge with "super sophisticated pool filters" on board.
Kevin Shurtleff shared the concepts of the portable algae harvesting machine that he and his chemistry students designed as he and other UVU professors discussed natural resources and protected area management Wednesday at the Sorensen Center, one of several panels that comprised Sustainability Day.
Presenters spent most of their time discussing Utah Lake, which has been under algal bloom warning for several months.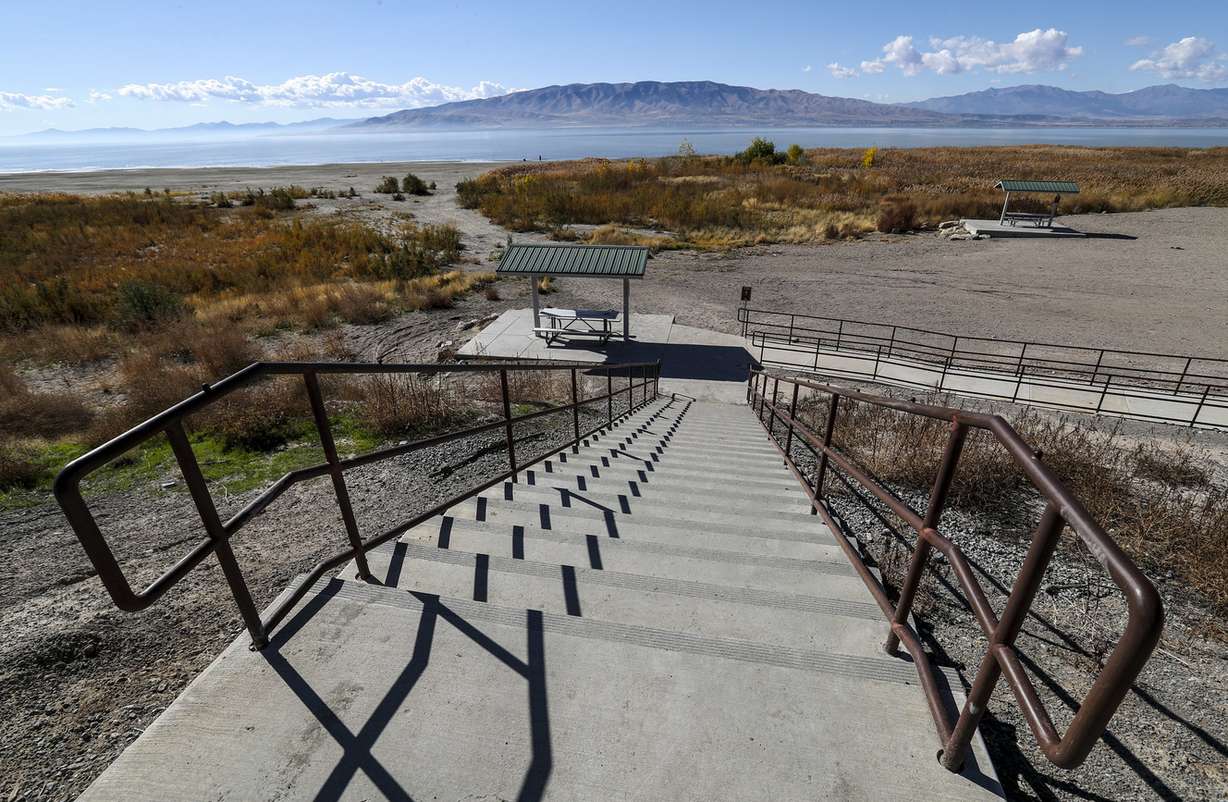 Shurtleff's design — which he said he is in the process of patenting — is a portable, "truckable," 30-foot barge that would move along high algae concentrated areas of Utah Lake (and possibly other bodies of water, eventually) as brushes on the front skim algae off the top of the water into large filter presses that collect mostly dried algae.
Shurtleff said he hopes to get the machine built by spring. Initially, he said, it will run on gasoline. But eventually, he believes the group of researchers can turn the algae they collect into electricity using a gassification system. Ultimately, he said his team would like to run the algae filtration barge itself on algae, a carbon-neutral system.
"It's not going to be pretty," he laughed, "but it will make the water prettier."
The machine could potentially filter more than 1 million gallons of water and collect 600 kilograms of dried algae each day, Shurtleff said.
Professors Weihong Wang and Eddy Cadet talked about factors that can cause harmful algal blooms.
Wang, a geography professor, said Utah County is projected to outgrow Salt Lake County by 2050, so it needs to grow sustainably.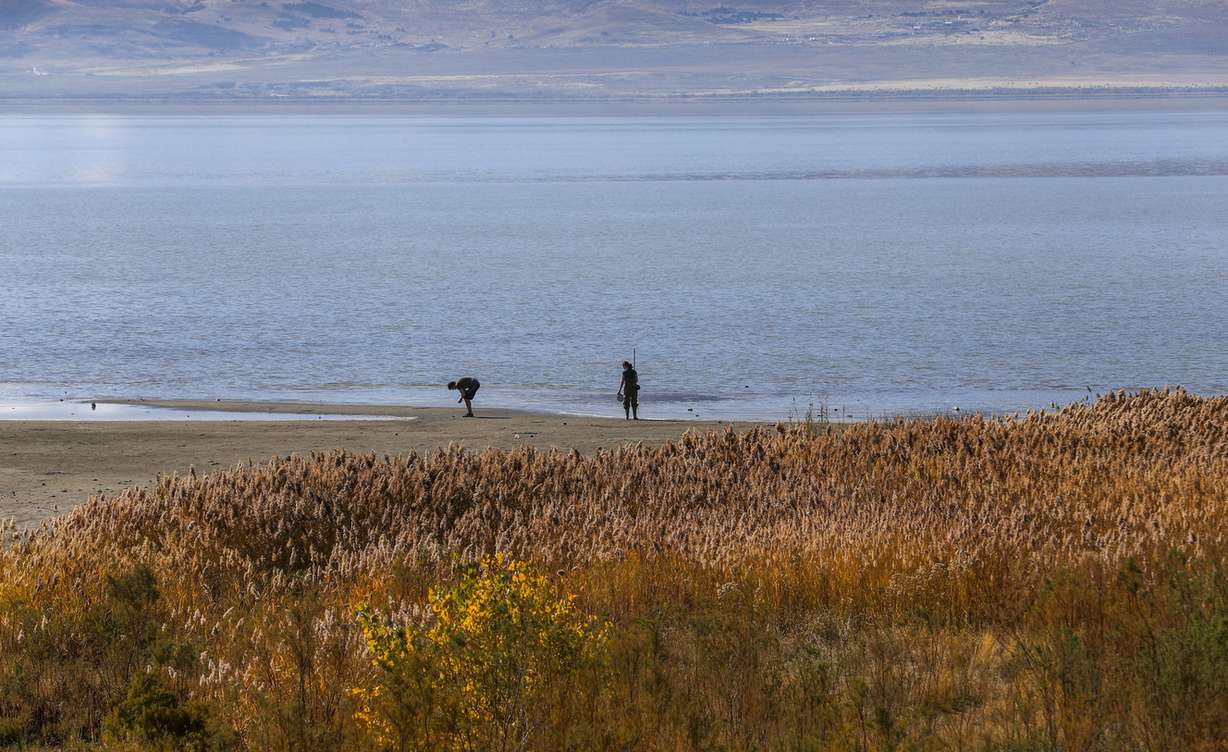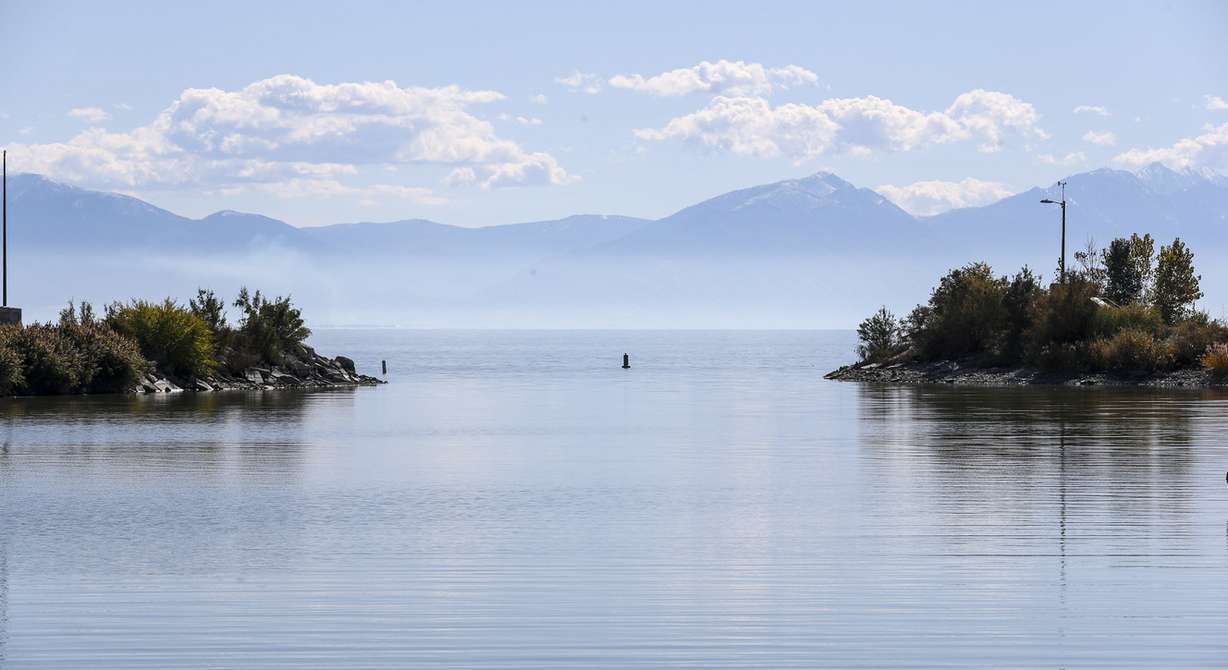 She pointed out that six of the seven wastewater treatment plants around Utah Lake (Provo, Orem, Timpanogos, Payson, Spanish Fork and Springville) discharge effluent, or liquid waste, into the lake, which she said is a significant contributor to algal blooms.
Cadet, an environmental science professor, said about 76 percent of the nitrogen and phosphorus that cause Utah Lake's algal blooms come from wastewater treatment plants, and 24 percent from homes. People often use too much fertilizer and too much water trying to make their lawns as green as possible, and that runoff ends up in the lake.
Mathematics professor Keith White spoke on the panel as well, describing sustainable electricity and water practices used at Capitol Reef National Park.
Scott Williams, an exercise science and outdoor recreation professor, closed the panel discussing the importance of general conservation and sustainability.
Read more:
Williams showed a photo from the late 1800s of a man standing on top of a huge pile of bison skulls, comparing it to unsustainable practices around the world and throughout history — including Utah Lake's harmful algal blooms.
"We're kind of a destructive species," he said. "We're just repeating the same bison skull mistakes that we've always done."
Williams thanked scientists for "bailing us out," saying that they have always solved the problems that humans created.
Shurtleff responded that to him, the scientific developments that fix these problems are "lazy" — much easier than social and behavioral change that could have prevented the problem, he said.
Email: sburt@deseretnews.com; Twitter: @SpencerABurt
×
Photos
Related stories
Most recent Outdoors & Rec stories