SOUTH JORDAN — Karl Sun had just returned to the states after opening Google's China office when his wife landed a teaching job in Utah.
"Things were very different from what they are now," Sun said.
About a decade ago, Utah's tech scene was still a budding startup, and Sun began exploring the possibilities of what he believed was a fertile ground of innovation in the Beehive State. It was at one of the few tech meetups in the state that Sun met Ben Dilts, a student at Brigham Young University.
Dilts had previously dropped out of school to work for a local startup and ended up building a collaborative diagramming application for the company — something it sorely needed. When he met Sun, Dilts was back in school and working to pitch the diagramming application to a willing partner.
It wasn't long after that Sun and Dilts joined forces and started the local tech company now known as Lucid.
Founded in 2010, Lucid has grown quickly in its eight years. The company closed a $72 million funding round Wednesday, nearly tripling its total funding to date from $42 million to a total of $114 million. The software now boasts 15 million users and brings in 700,000 new ones per month, according to an emailed statement from the company.
While the company has grown slower than other startups in the state, 96 percent of Fortune 500 companies use its software — including Google, GE and Johnson & Johnson — which essentially helps employees more visually see the complexities and connections in their work, Sun said.
"You use a lot more applications and tools than you did a decade or two ago, and they all spit lots of information out at you, much of it complex with inter-related information," he said. "It's hard to make sense of all that, and we're trying to make that easier for you to understand by letting you map things out in a visual way."
If a sales professional is trying to sell their product to a large company, there may be hundreds of people they need to talk to or navigate with, Sun explained. Lucid's software can connect with whatever customer relationship management system the sales professional is using and help map out the account's landscape and visually show those connections.
And the software can be just as useful for anyone who feels they may benefit from collaboratively mapping out their work issues — from network engineers and HR professionals to students.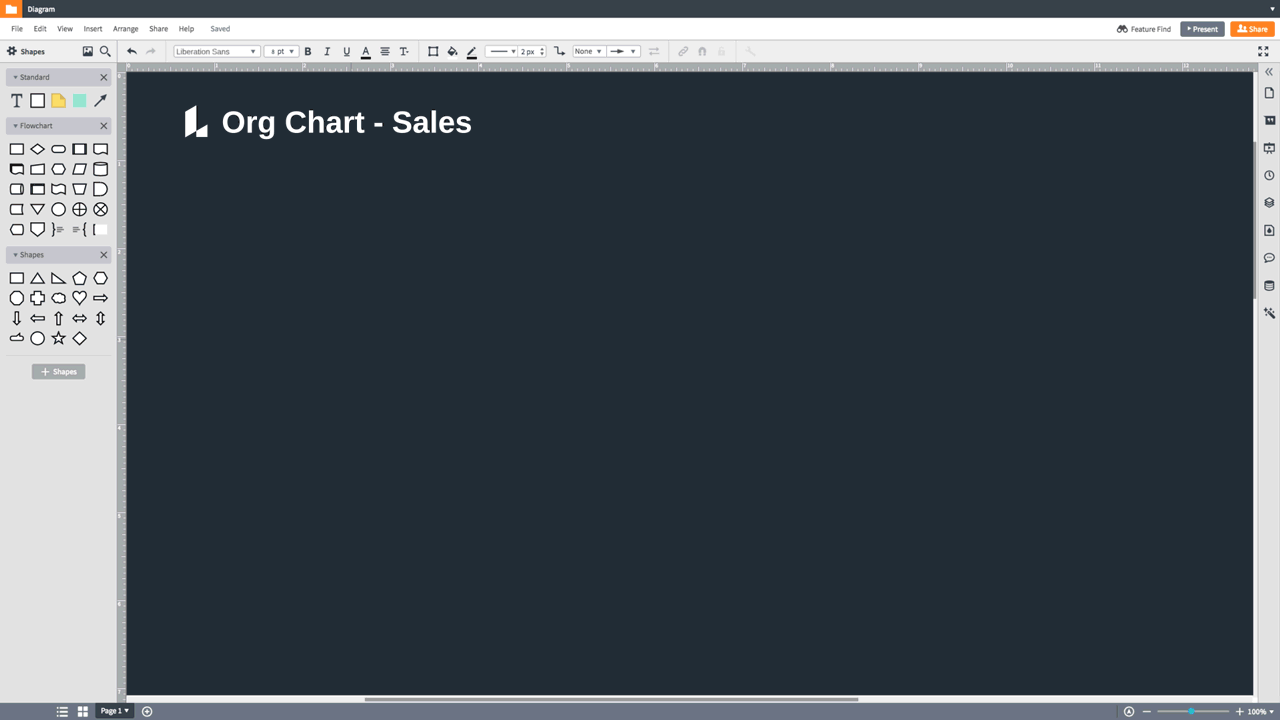 "You hear about the future of work and how work is changing," Sun said, noting that more and more mundane tasks have become automated by technology. "The skills that are most crucial for workers are the ability to think critically and to be creative and then to collaborate with others. … You can use our platform and see things visually and work the way we think naturally."
While the recent funding round is exciting and a "sort of validation that what we're doing is working," Sun said it really just gives Lucid the opportunity to "double down" and keep improving the product and expanding its reach.
In just a year, Lucid has had over 140 percent growth in non-English speaking markets and now generates more than one-third of its revenue from international users.
The company has 4.3 stars on Google reviews with mostly positive comments. And based on Lucid's success — recurring revenue from enterprise accounts has doubled year-over-year — most customers seem satisfied.
×